Are you a businessman or businesswoman dealing with a huge stock of products or a new start-up? Custom header cards are the best mode of packaging for you. It is a cost-effective option for packaging your products. No need to buy expensive tools for product marketing. Just a stapler is enough to attach the custom foldover header cards to simple poly bags and make a mark.
The full-color personalized bag toppers can eventually reduce your overall expenses on the cost of the bags. When you go for bulk header card printing and increase the volume, the price gets automatically slashed. 4OVER4.COM is one of the leading names for perfect custom header card printing. So, let's learn more about the custom header cards and ways to use this simple packaging to get your products on the shelf.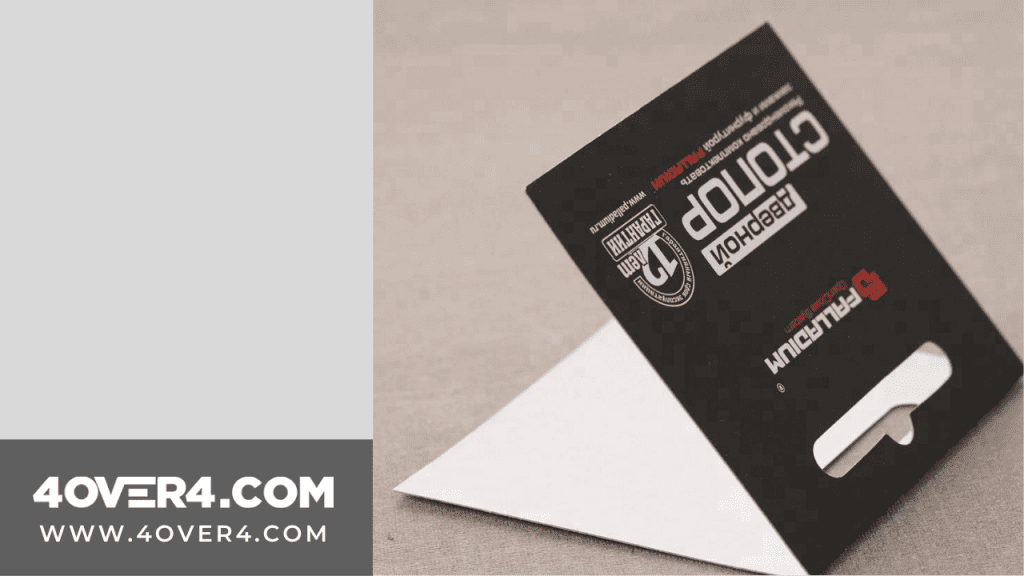 Increasing Use of the Custom Header Cards
Whether a shopper or not, any person walking past shops come across several brands and products each day. Some of them grab the attention of the passer-by, and a few are ignored too. The packaging of a product plays a significant role in a customer's decision to buy. Your product packaging must be able to enhance the image of your brand, and there are many ways too. But, one of the easiest and economical ways is the header card packaging.
From a business point of view, the custom header is one of the best packaging tools. Due to the increasing inflation rate across the globe, people are minimizing the gap between their expenses and incomes. Therefore, businesses are adapting small quantity packaging practices. And, the custom size boxes or PVC bags with header cards are playing a substantial part in their success.
Nearly every industry uses custom header cards to package products at minimum rates. It helps to increase visibility, and maximize the profitability and sales for the particular retailer and brand. You can customize it in any color, design, shape, and size as per the product's requirements and intentions of the brand.
Benefits and Features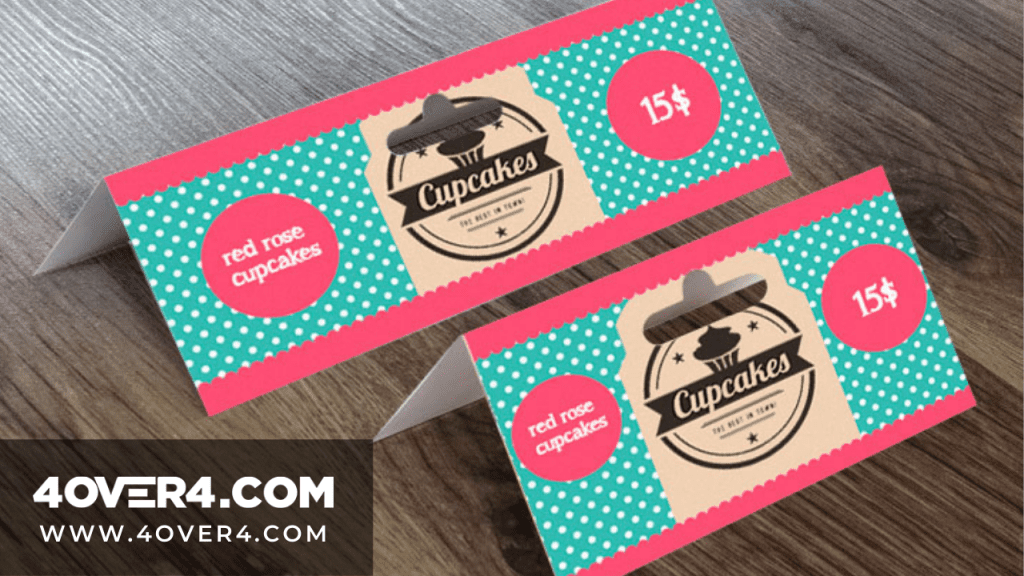 The benefits of the header cards/bag toppers are-
Maximize the sales and productivity for medium and small businesses
Results are fruitful and help your company to grow faster
Header cards are exceptional in their functionality as they offer free marketing
Attract several customers for buying packaged products
You can also use the recycled custom header cards for cost-effective marketing
Personalize it into any unique shapes and custom designs
Highly recommended as header cards are affordable and economical
There are holes punched at the top to hang the bags, a crease at the mid-point for easy fitting of the polybag with staples, and 2-glued panels designed to hold the header cards. You can personalize the header cards with high-quality printing.
Whether business cards or custom header cards, the 4OVER4.COM team is always at your service for any printing related issues. We always try to make your journey with us smooth and easy. Use the premium collection cardstock and printing options from 4OVER4 to remain ahead in the rat-race. Printing the product image on the rear side of the card with matte or gloss lamination, and embossed brand logo can make your custom header card seamless.
With such detailing involved, custom header cards can be the stunningly perfect marketing material for retailers and brands to draw customer's attention. People usually love to purchase things in smaller quantities. The printed header cards attached to the small poly bags or the boxes for your business fulfill the business need and also help retailers reach their prospective clientele.
Steps to Create Impact with Custom Header Cards
Choose a specific size for your header card – You can print your header card in various sizes as per your requirement. We offer three sizes for header cards and can also customize them according to your needs. It is important to note that your header card's width is at least 1/8th" longer than the breadth of the polybag. You may decide the height of the bag topper according to the requirement of the product. Usually, when the product is heavy, businesses use a longer header card.
Design Your Bag Topper – If you are designing your bag topper, you must remember to include bleed with your artwork. Bleed is vital to ensure that there are no white margins around the header card. You must also keep in mind that your artwork is printed on one folded half sheet of paper. So, the top half of the paper must appear upside down. You may also use both back and front sides for custom headers printing. For adding any added info, you may use the inner side of the card and make it hidden.
Select the Card Hole Punch – You can choose one of the two options for hole punching custom headers – the standard regular header card punch and the sombrero punch. For a few smaller products, the polybag may not be the right choice of packaging. In such cases, you may opt from 4OVER4 prestige cardstock collection and design and print on thicker cardstock. Add slits to it and attach the custom header card to your product.
4OVER4 – The Ideal Platform for Printing Custom Headers
Now that you know that the custom header cards are a low-cost way to brand your products, add them to your opaque plastic bags, and instantly create brand ownership. Our customer service team is here to help you create something unique that can make your product stand out in the crowd and grab your customers' attention. Avail great discounts and offers this festive season and make your purchase even more exciting and pleasurable. We can deliver your order within 3-4 business days.