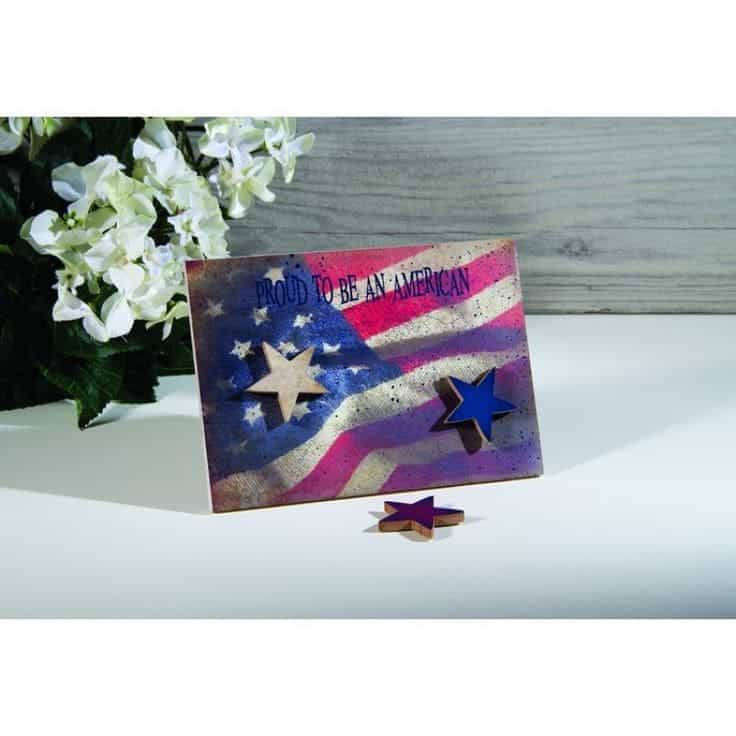 Even if we've got a while yet before the Fourth of July or Memorial Day weekend, you can still get patriotic this Presidents Day 2016. Whether you're a large corporation looking to popularize your brand, a small business hoping to captivate the local community or a homeowner looking to throw a memorable party, these ten clever patriotic giveaways are sure to make your Presidents Day an unforgettable one.
Magnets
Show your patriotic pride to your beloved customers by handing out complimentary custom magnets that are likely to beautifully adorn their fridges at home.
These are a great, cost-efficient option for any business, no matter the size.
Our magnets are lightweight and adhere completely to the surface. We carry a range of sizes to choose from, including custom size. Personalize yours
HERE
.
Are you planning to throw a Presidents Day bash?
Ensure this event is remembered by everyone by handing out personalized T-Shirts. These are perfect for office parties where you can split the staff into different teams for cool party games. How about naming each team after a President? Each team could have different t-shirts featuring Lincoln, Jefferson or Washington. Just make sure to plan ahead.
We carry two types of T-Shirts, white and black and are made from 100% cotton. Sizes range from S to XXL. For custom T-Shirts that stand out with superior printing quality, order
HERE
.
Thinking about going to your local Presidents Day parade? Show off your national pride with personalized pinback buttons! If you're a blossoming business, you might want to get a batch of branded pinback buttons to keep close to your cash register and hand out to clients.
Pinback buttons are a classic.  We carry quality custom locking pinback buttons in nine varieties of sizes and shapes. Order
HERE
.
Mousepads
Do you want your staff members to embrace patriotism all year long? What better way to do so than giving them patriotic mousepads on Presidents Day? They will enjoy making their workspaces fun places by decorating their desks with these patriotic pieces.
Made of stain resistant high-density foam construction, our mousepads measure 7.75"x9.25". 
Whether you need one for yourself or fifty for your sales staff, we'll get your mousepads to you in three business day. Order
HERE
.
Pens
For all kinds of businesses, regardless of budget or size, promotional pens are one of the top investments out there. For Presidents Day, perhaps you can add an all-time favorite quintessentially American saying such as "We the people" paired up with your restaurant, shop 
or corporate name.
Fans
Promotional hand fans are a popular giveaway that has been used particularly at political rallies. However, for Presidents Day, why not show your love of the stars and stripes with an all-American message on one side and your company logo on the other side?
Photo Frames
Do you have a picture of yourself shaking hands with a President? Neither do we! Nevertheless, there are a myriad of Presidents Day weekend memories that are film-worthy, from Disney World vacations to ski trips. Every person wants a custom photo frame to put his or her picture that will be cherished forever. How about using a patriotic photo frame?
Music Speakers
Whether your office likes a contemporary song like Miley Cyrus's "Party in the U.S.A." or our anthem "The Star-Spangled Banner," high quality custom speakers will look great featuring your company logo. These also make excellent corporate gifts!
Bar Accessories
From martini shakers to champagne buckets, personalized bar accessories bring lots of life to any Presidents Day party.
If you're a major business, imprinting one of these bar accessories with your corporate logo may be an awesome idea, since you're most likely going to use these accessories all year long, from Valentine's Day to New Year's Eve!
Golf Accessories
For those clients and employees who are lucky enough to escape the snow and cold during this long weekend in February, make sure to wish them well by giving them stylish custom golf accessories that are sure to draw many compliments on the golf course.
As you can see, we are the go-to online store for most of these clever giveaway ideas for Presidents Day.
We carry everything from
magnets and buttons to mousepads and stickers. Other giveaways can be found at all-American brand names and manufacturers
.
Check out Nike or Wilson to find personalized golf balls.
We hope this list of ten clever giveaway ideas comes in handy- just in time for Presidents Day
!
Which promotional gift is your favorite? Why is that so?
Please let us know and feel free to kindly suggest any other brilliant Presidents Day promotional gift idea you've come across.