5 Custom Cinco de Mayo Prints to Wow Your Guests
We've put together 5 custom print ideas that aren't the standard, white party invitations and favors. Each format suits a different approach, so you can have endless options. Check out these Cinco de Mayo ideas to get those creative juices flowing:
#1 Die Cuts
One sure-fire way to make your invitation stand out is to have it die cut into a shape that represents Cinco de Mayo, such as a piñata, sombrero, tequila bottle, avocado, chile, or any artwork that go along with your party theme. The best part about die cutting is that it draws guests focus while helping them keep your event top of mind.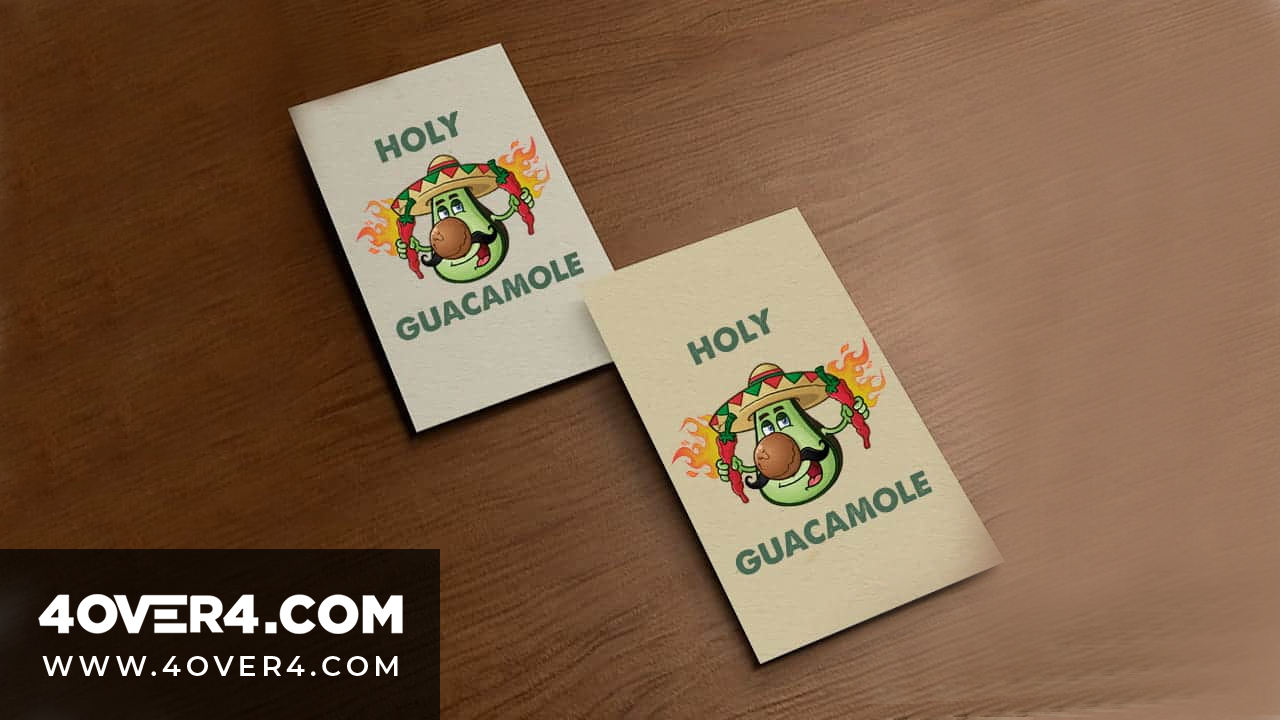 #2 Postcards
Postcard invitations are a fun and cost-effective way to spread the word about your party or event.
One of the greatest advantage of using postcards is that recipients use them as collectible artworks
. The better your design is, the longer it will be kept. Tip: Use either white or printed envelopes if you want to add your invitations a touch of elegance.
#3 Folded Invitations
Folded invitations leave room for creativity because you can place a hilarious image or pop a question in the front of the card and follow up with the details on the inside. Since this type of invitations gives you plenty of space, it's recommended to combine artwork and text. Let your guests know what all the buzz is about only until they open the invitation. With a unique concept, you will trigger curiosity and excitement in a matter of seconds.
#4. Labels
It's no secret that Mexican people love spicy food, from tacos to candy. So, why not giving your guests a hot sauce and turn it into an invitation? Just peel off the existing labels and create your own. Use Mexican colors, place an image of a sombrero or mariachi and choose the shape of your labels that best fits your bottles.
Break the mold to impress your guests with gorgeous custom labels!
Note: add hangtags if you need more room to convey the details of the party you're hosting.
#5 Header Cards
Not only do header cards serve to package your goods in a visually-appealing way, they are also ideal Cinco de Mayo invitations.
Since these print tools provide you with limited space, make sure you keep your message short and sweet.
Fill your bags with Mexican candy, chocolate, lollipops, jelly beans, or whatever treats that matches your party theme.
Make Your Cinco de Mayo Party Unforgettable
We hope these unique invitations are exactly what you're looking for, to delight your guests, and to add relevance to your party, family gathering, business dinner or event. Our final tip for creating your own Cinco de Mayo invitations: let your personality shine through your custom prints and don't be afraid of trying a new concept! At 4OVER4.COM, we offer postcards, labels, header cards and a wide range of custom print materials. We take pride in providing quality print materials at affordable prices. Want to take advantage of the discount we've got for you? We're offering our first-time customers a great discount:
Get 30% OFF on any print product by signing up with 4OVER4.COM
. Happy printing!