It's December already, and the time to find great Christmas gifts for creative people is slipping away.
You know who we're talking about - all those artists, designers, musicians, photographers and free thinkers in your life. Coming up with a gift that will truly dazzle and amaze them is can be as stressful as it gets. Don't worry, here comes some help!
A gift for creatives is one that matches their interests and
makes their lives easier somehow. If you are not sure what to buy your relative, friend or colleague, we've rounded up 10 brilliant Christmas gift ideas with prices ranging from $7 to $128. Among these unique gifts are an
awesome balcony desk, a decorative scratch map, unusual notepads and more imaginative items that break the mold from traditional, boring gifts.
Check out this list below and find a one-of-a-kind gift idea for all those creative people on your Christmas shopping list:
#1. Smartphone Projector ($31.95)
We all use our cell phones to watch our favorite videos and photos, but after 30 minutes the enjoyment flies out the window once that neck pain starts kicking in. We've all been there and it's not pretty. So, what if we could sit back and relax while browsing through our videos, photos or texts? Here's the solution: a
smartphone projector
.
This projector
eliminates the need to connect to a power source and
comes with
two slots for speakers or a phone charger. This retro projector is a great option for video and photo lovers as well as those who are constantly on the go.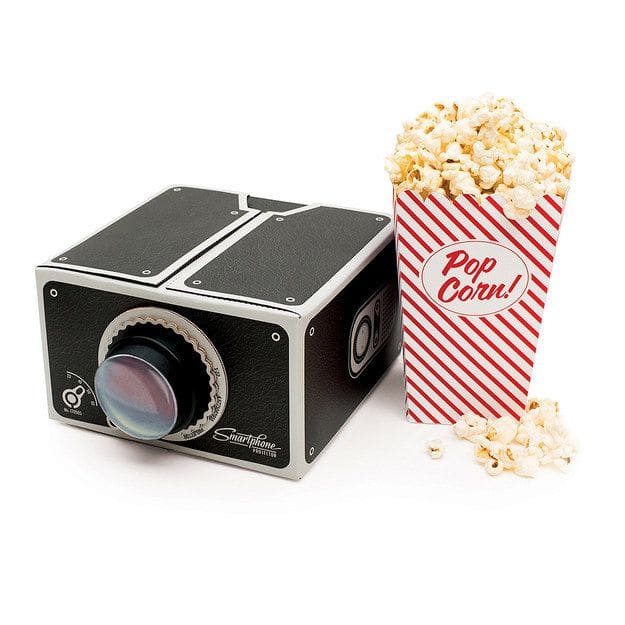 Image: via uncommongoods.com
#2. Balcony Desk ($128)
Working from home has become a reality for most people in creative fields. It is likely that you or some of your friends have turned your living rooms into your offices. Having a pleasant environment when working from home can significantly improve productivity and spark imagination. So, for those who love working and sunbathing at the same time, this
balcony desk
is the gift they have been dreaming of.
This desk can be easily mounted and removed. Use it for enjoying your morning breakfast on the balcony, or working in the fresh air and catching lots of great vitamin D when the weather is nice. Did we mention it comes with an integrated flower box...that's better than any corner cubicle we've ever seen! Be honest, you kind of want this one for yourself.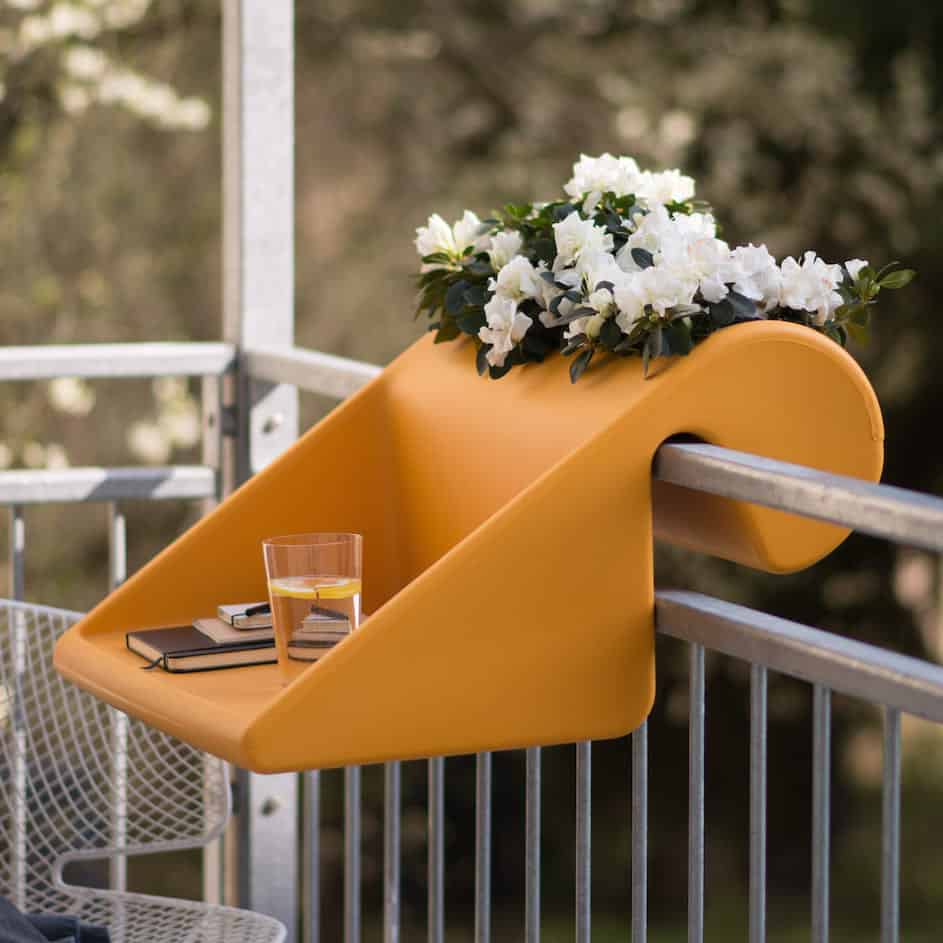 Image: rephormhaus.de 
#3.Waterproof Notepad ($7)
Have you heard that the best ideas come to us in the shower? According to various studies, great ideas happen in the shower because more dopamine is released, which causes us to be more creative in the shower. Creative minds need a tool that will help them jot down all those fresh ideas before they are forgotten. Luckily, we have just the product.
This
waterproof notepad
helps preserve thoughts before they slip away. This inexpensive gift eliminates the frustration of forgetting fascinating ideas that come in the shower.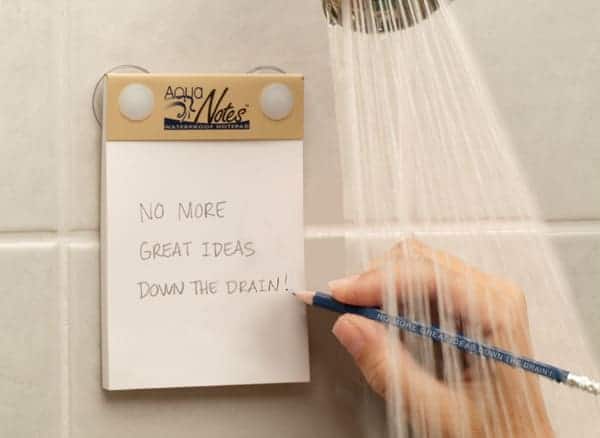 Image: via myaquanotes.com
#4. Artists Sock Collection ($45)
Who hasn't gotten a pair of socks for Christmas? We've all received them at one time or another, and though they aren't the most amazing of gifts, they are practical. Well they weren't cool, until now! 
 Introducing the most artistic socks you have ever seen, featuring artists that all creatives will know and appreciate.   These are definitely not those boring socks you received from your Aunt Phyllis.
This artists sock set
is packaged in a beautiful box and is an ideal Christmas present for artists and creative friends. The box contains four pairs of socks immortalized with four famous painters: Andy Sock-Hole, Feetasso, Frida Callus and Vincent Van Toe. Not only will they keep your friends toes warm, they will inspire the imagination!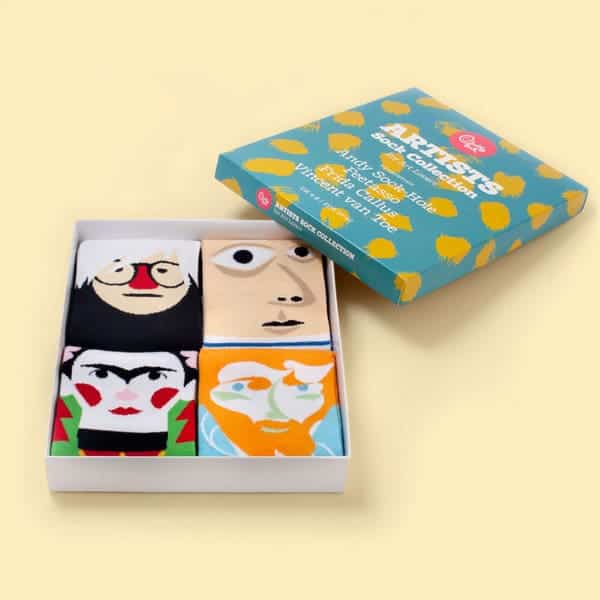 Image: via Chattyfeet
#5. Camera Lens Coffee Mug (12.99)
If you are trying to find the perfect gift for a professional photographer or for that friend who always carries his/her camera around, look no further. This realistic lens mug will make jaws drop as you begin sipping your morning coffee or afternoon tea.
The
lens cup
is a unique gift item to have at the office or home. Your friends and colleagues will love it and want to order their own. This quirky mug is perfect for cold or hot beverages. The replica camera lens is not only functional, but decorative too. Plus, it comes with a mini plate for cookies.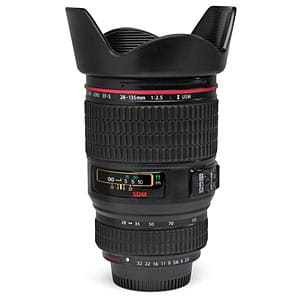 Image: via thinkgeek.com
#6. Social Media Pillows ($29)
We all have friends who can't get off social media, not even for a day.
Social media pillows
are the perfect gift for those social media enthusiasts in you life. Pillows are tried and true decorating items in any part of the home or office. No social meeting platform has been left out. Simply pick the social media pillow that best represents your friend.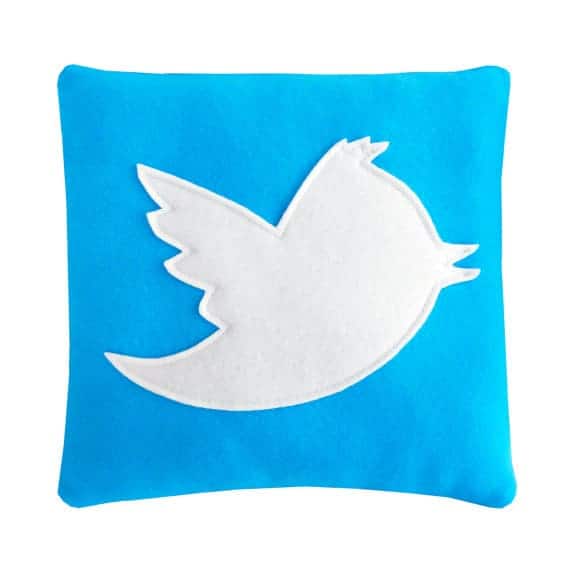 Image: via Etsy
#7. Watch Diary ($17.99)
Even though we have plenty of applications that help us manage our daily to-do lists, there is nothing like writing on paper. We're big fans of using an old-school agenda to organize our days and so are many other people. Throw those boring agendas out and take a look at this
watch notepad
. Isn't it clever? It is ideal for a visual person who wants to get rid of tedious lists.
This notepad with a clock in the middle can make activities incredibly easy to remember.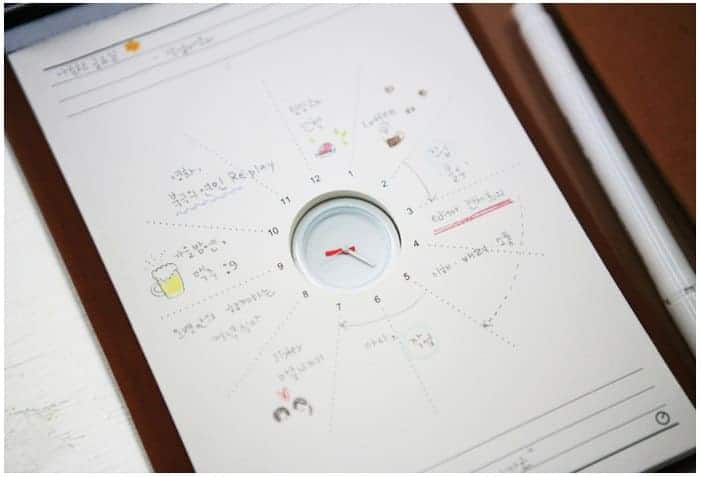 Image: via holycool.net
#8. Scratch Map ($25)
Traveling is one of the preferred activities of creative thinkers, as it clears the mind and helps reduce stress. For those who travel the globe for either work or pleasure, a scratch map like
this one
can help them track trips in a colorful and innovative way. This world map includes color-printed facts about countries along with geographical details. This is an amazing way to record travel adventures without spending a fortune.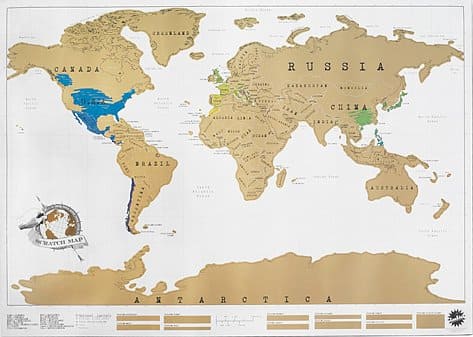 Image: via
uncommongoods
#9. Heater Hand Vibration Massagers ($69.99)
In this digital age, most of us spend at least 8 hours in front of a computer. Hand stretching is key to keeping the muscles relaxed, but it is sometimes not enough.
These heated hand vibration massagers
will take relaxation to the next level. They provide gentle heat and vibration for easing pain and relieving stress. They're functional, inexpensive and beneficial for health. What's not to love?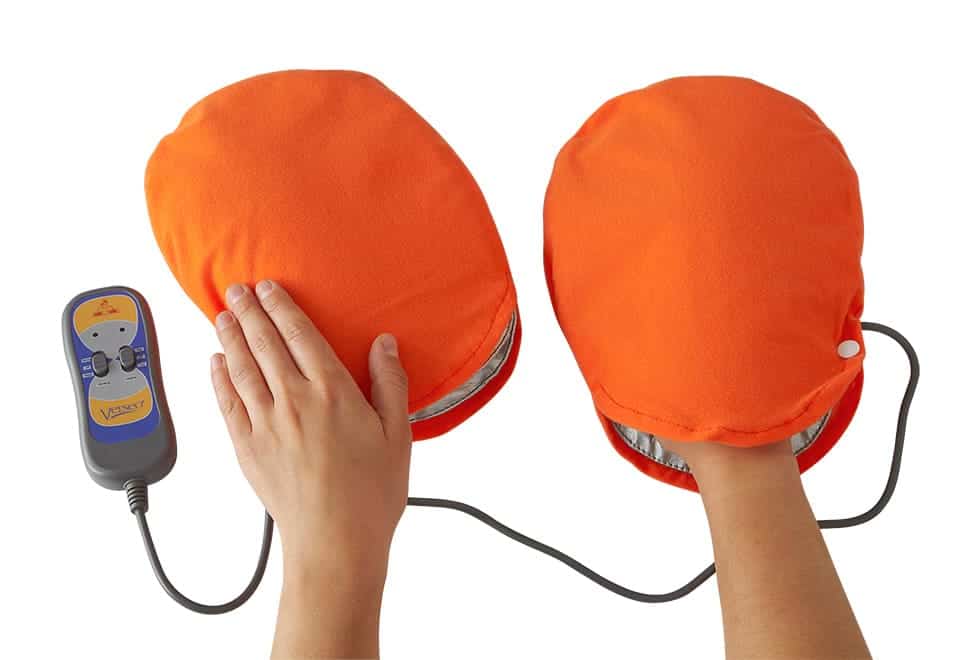 Image: via Sharper Image
#10. Wake-Up Light ($120)
Waking up to a noisy alarm clock is not the best way to start the day. Don't start your day off in a grumpy mood because of an annoying alarm tone. Try something new and wake up smoothly.
Perfect for late night blogging, this
wake-up light
is perfect for night owls or anyone who is tired of slamming the snooze button. This light imitates sunlight and wakes you up in a natural way. FM radio and wake-up sound can also be customized. This is the perfect gift for those who struggle to wake up early.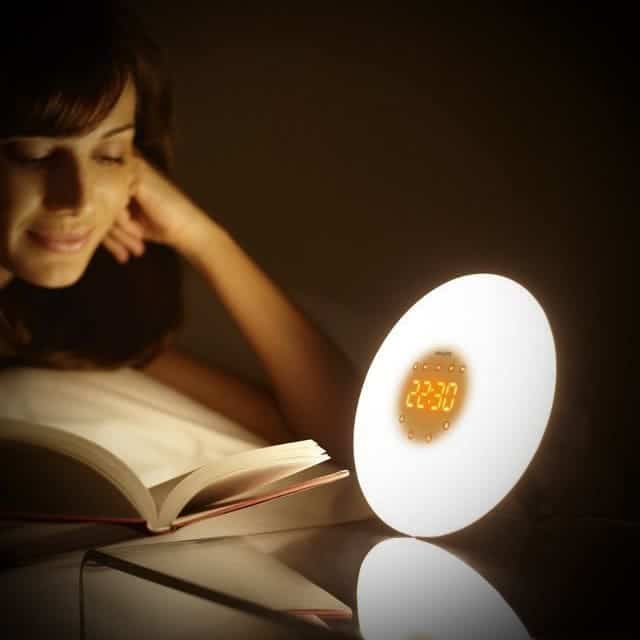 Image: via fancy.com
We hope this list of cool ideas with budget friendly gifts for creatives people in your life comes in handy and just in time for Christmas. Which gift would you like to add to your shopping cart? Let us know what your favorites are and feel free to suggest any other fun, useful gift ideas for creatives you've come across on the web.