Are the customers satisfied? This is the primary question constantly in the back of the minds of the business owners. Business thank you letters are a great way to show appreciation to your clients. In a competitive and jam-packed market, the success of your business depends on customer satisfaction, especially if you are looking at long-term goals.
Thanking your clients and showing appreciation doesn't take much of your time but helps create a faithful customer-base that can reinforce the financial stability and grow your business. You just need to write a few sentences that would mean thanks for your business. Such a thank-you letter to the client for giving business can assure you long-term business contracts and loyal customers.
Have you ever tried writing thank you note to the client? Do you know how to thank a client for their business? Here are some of the tips for writing business personalized thank you notes. 4OVER4.COM offers great quality when it comes to business thank you cards/notes.
Send Handwritten Business Thank You Letters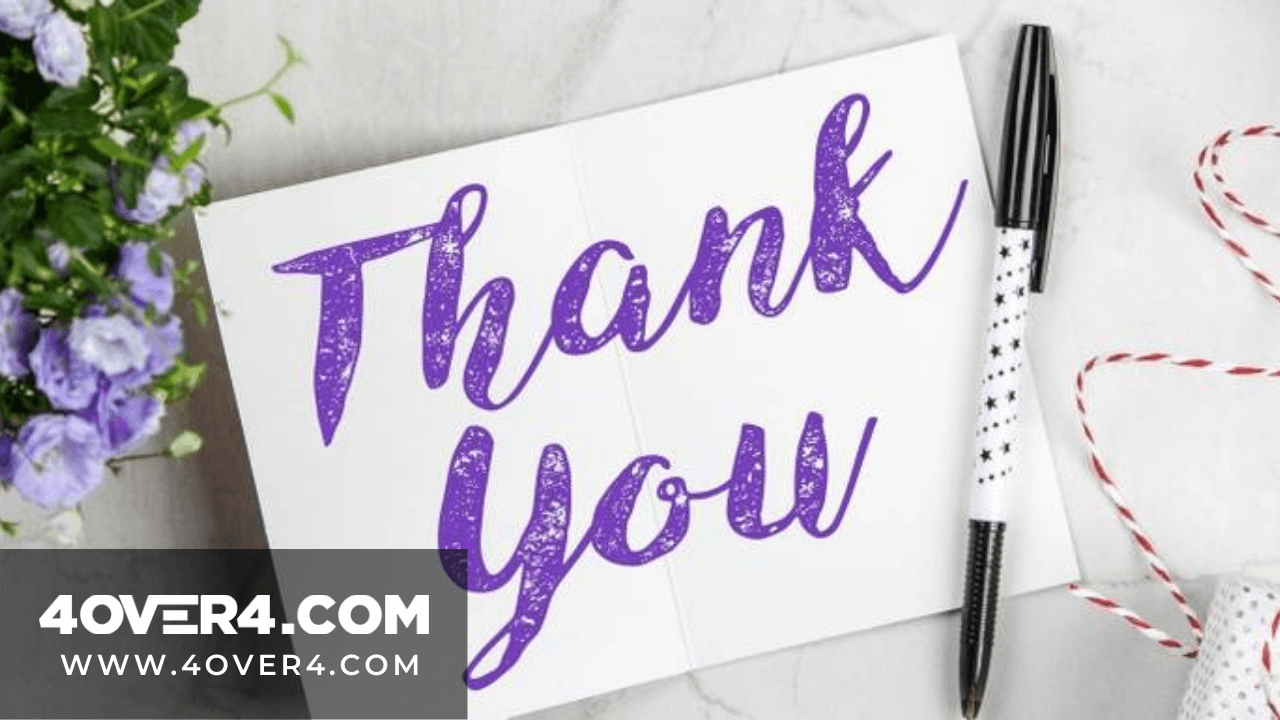 It may sound old-fashioned but thank-you letter to customer for choosing your service shows them how much you care. It is important to be specific and focused while writing a thank you letter. It is important to make your clients understand that you value the long term business relationship.
Instead of writing, "thank you for your business," a sample thank you letter may state, "We value your partnership and are proud to be associated with such a dedicated and steadfast company. We have learned how important it is to stay accountable and communicate enthusiastically along the entire process."
If you find a way to be specific and include the small detail how the client has influenced you or your business and something regarding your business association, it instantly makes your business thank you letters more effective.
Special Deal Included in the Business Thank You Letter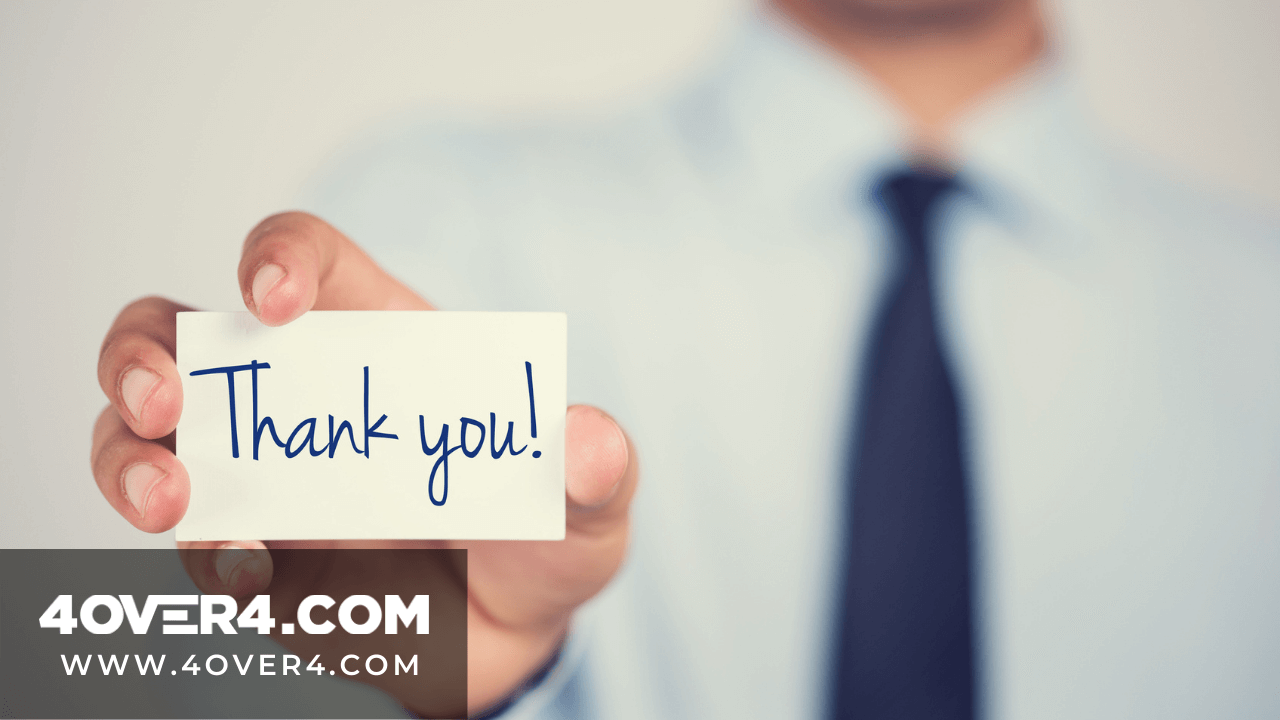 Small businesses often seek help from letter templates to understand what a customer thank you letter should contain. A great idea is to reward the client for their continuous support. Make it a point to offer a deal only to the long-term clients. A surprise or huge discount on products or services for their next purchase can be one of the best thank you gifts that your clients are sure to appreciate.
You may also offer informational things like guides, reports, case studies or whitepapers that can help your customers to make wise and smart decisions or boost productivity. You can design an offer specifically relevant to your customer's requirements. Customized deals can be a part of great customer service for clients who appreciate your business.
Create a VIP Experience in an Industry Event as Thank You Note
You may use your business contacts to find out the upcoming industry events at the end of the year and send an invitation to one of your special and long-term clients. It can be one of the best real-life personalized flat business thank-you cards to your client. You may create a VIP experience for your customer and bond or introduce them to newly launched services and products. 4OVER4.COM offers great finishes and paper quality to help you send thank you or invitation cards.
Send Personalized Thank You Gifts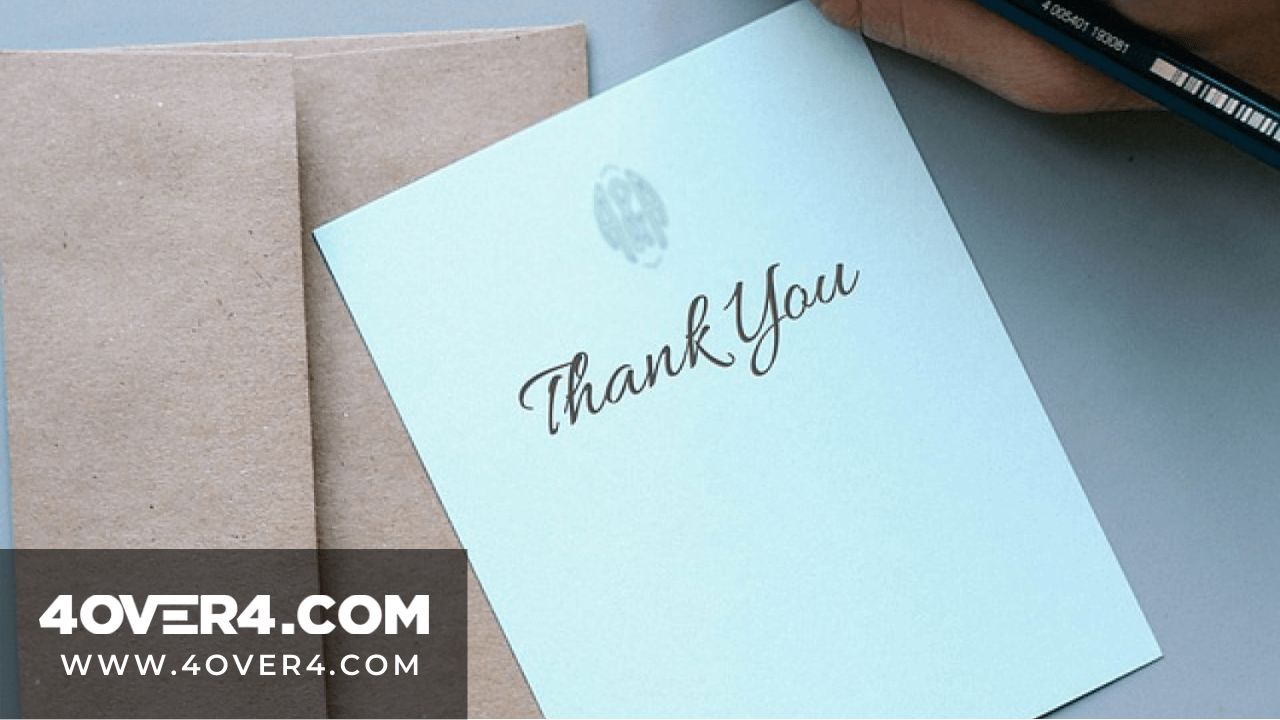 Each of you definitely loves gifts and your customers are no different. Go out of your way and think out of the box when it comes to sending a thank-you note to the client. A folded thank you card along with personalized gift items that are heartfelt and unique. The promotional products like a customized printed laptop case, coffee mug, or notebook, etc. make a great gift.
Business Thank You Card and Gifts Printing with 4OVER4.COM
From a thank you card with handwritten notes after appearing for a job interview to an out of the box gift idea, 4OVER4.COM is a great online platform to order tailored printed products of any kind. We offer you high-quality printing as per your specifications at an affordable price. Make your business thank you letters unique and clients happy and satisfied for a long-term relationship.