Your clients are the lifeline to your business. Custom thank you cards are an effective marketing strategy to drum up more business and build customer loyalty. Since so few businesses take the time to write a handwritten letter of appreciation, it will help you stand out from the competition and will help you build solid relationships with everyone you do business with.
There are many occasions to send a thank you card for business. For instance, you can send a thank you letter to a client for giving you their business, for telling their friends, or for simply being a loyal customer. Here's what you need to know on how to thank a client for their business.
What You Need to Write Business Thank You Cards
While writing a thank you note to a client may seem time-consuming, the extra five minutes that you take to write the card has a higher chance of securing a lifelong customer. Here's what you need to help streamline and simplify the process.
Custom Thank You Cards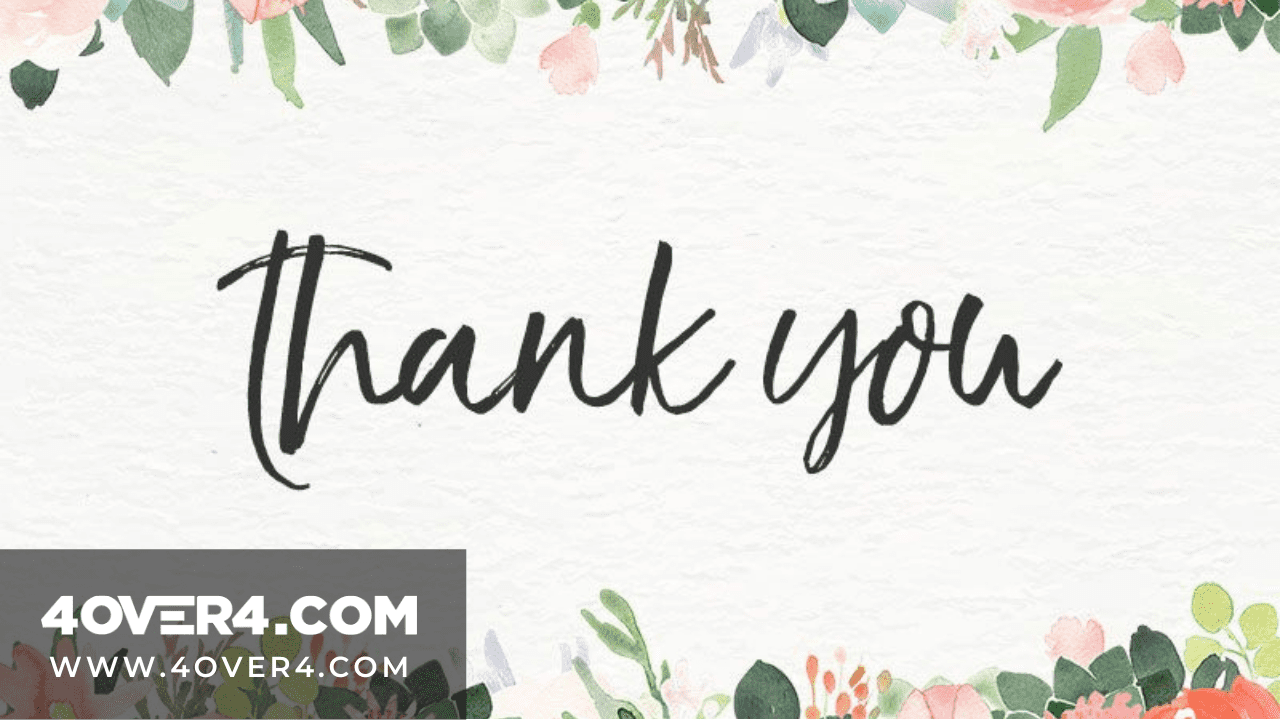 Businesses that send generic thank you cards may get swept up with the other junk mail. On the other hand, a customized thank you card for your business that has a handwritten note is more likely to be opened and read.
In addition to saying "thank you for your business," your letter is also part of your marketing strategy. By carefully designing your card, you are increasing customer exposure to your company's name, logo, and business. 4OVER4.COM is a result-driven, online printing service that can help you with your custom project.
For example, you may choose postcard style thank-you letters, flat thank you cards, or even folded thank you cards to include in each order.
When writing your cards, be sure to have a smudge-resistant pen to keep the writing neat and clear.
Forever Stamps
If you're planning on mailing your thank you cards, you'll want to invest in a big pack of "Forever" stamps. You'll never have to worry about what the price of postage is. One stamp per card is more than enough. Forever stamps are the best option to simply peel, stick, and be on your way.
Address Information
Organizing your client addresses in a user-friendly database or spreadsheet is the best way to simplify the thank you letter process. You'll need their name, address, and any notes to help you make the letter more personal.
You can also add a column that includes how long the person has been a customer. With this information, you'll be able to identify loyal long-time customers when writing your thank you notes.
How to Write Thank-You-for-Your-Order Cards
You may want to write thank-yous for your business to accompany each order that you send out. Thank you cards that are shipped with a package may be the only exception to the handwritten rule. The customer will definitely see your thank you note when they receive their order, so the handwritten look is an extra bonus.
Here are some things you can write.
Thank you for your purchase! We appreciate your business. All of our products are carefully crafted with great attention and love.
Thank you for your order! We hope you enjoy it. Please don't hesitate to contact us if a problem should arise.
Thank you for taking the time to speak with me. We appreciate your business. If you have any questions regarding our services, please don't hesitate to contact me.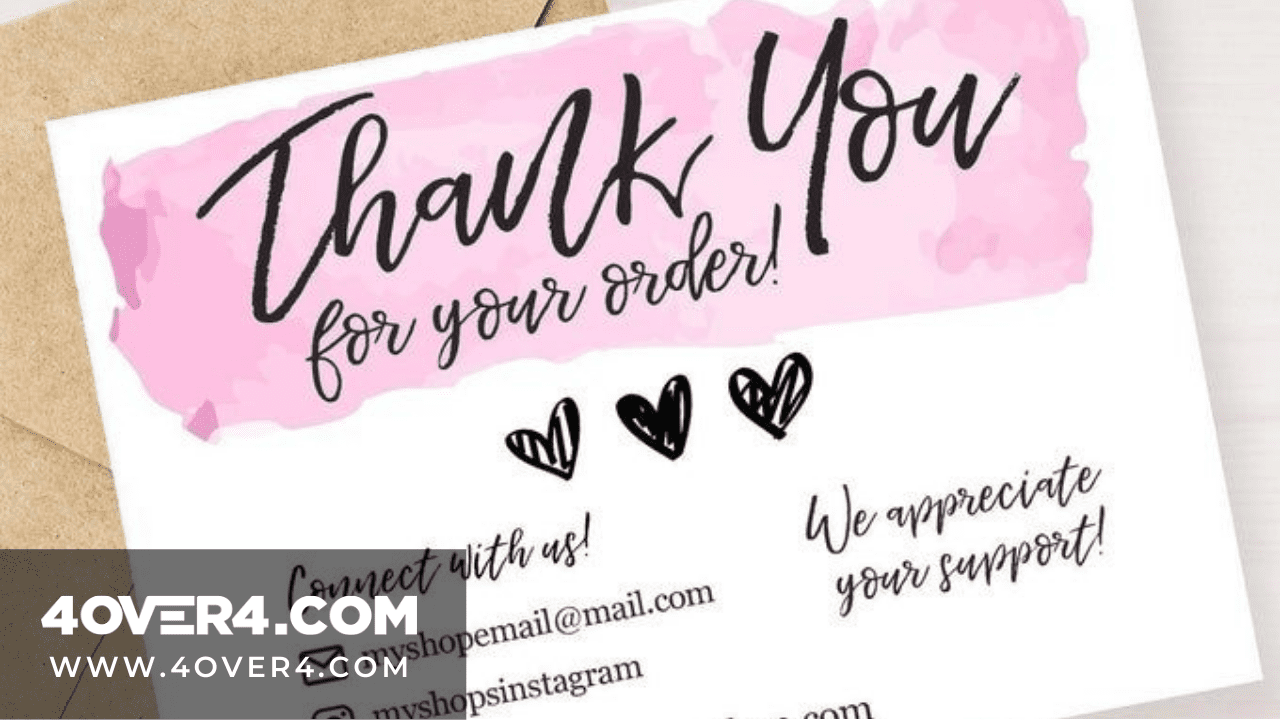 How to Write Thank-You-for-Your-Referral Cards
Researchers at Wharton and Goethe University found that customer referrals are more loyal and more profitable. Referred customers have a 16 percent higher lifetime value than non-referred clients.
You may want to take the time to thank those customers that like your business so much that they tell their friends and family. Here are some ideas of what you can write.
Thank you for your trust and confidence. We appreciate your business and referrals.
Thank you for supporting our small business! The best compliment you can give is your referral.
How to Write a General Thank You Note to Clients
There may be occasions that you want to write a thank you for your business letter for a loyal client. Frederick F. Reichheld and Phil Schefter, of Harvard Business School, found that increasing customer retention rates by 5 percent can increase profits of up to 95 percent.
A repeat customer is more likely to make another purchase and often spends more money on each purchase. Taking a few minutes to write a thank you to a loyal customer helps maintain strong business relationships. You can write a letter of appreciation if the existing customer makes another purchase. You may also choose to send a thank you on the customer's anniversary, such as a year after they made an account on your website or a year after they signed up for your mailing list.
Consider these thank-you-for-your-business examples.
Your business makes a huge difference for this company. Thank you for choosing us!
Thank you for your continuous support and loyalty. We appreciate that out of all the choices you have, you always choose us! We appreciate your business.
I am writing to express our appreciation for having such valued customers, like you. We always strive to do better and like to keep our customers informed as our company grows. Please let me know if you have any questions about your [name of your product or service].
4 Extra Tips for Memorable Thank You Cards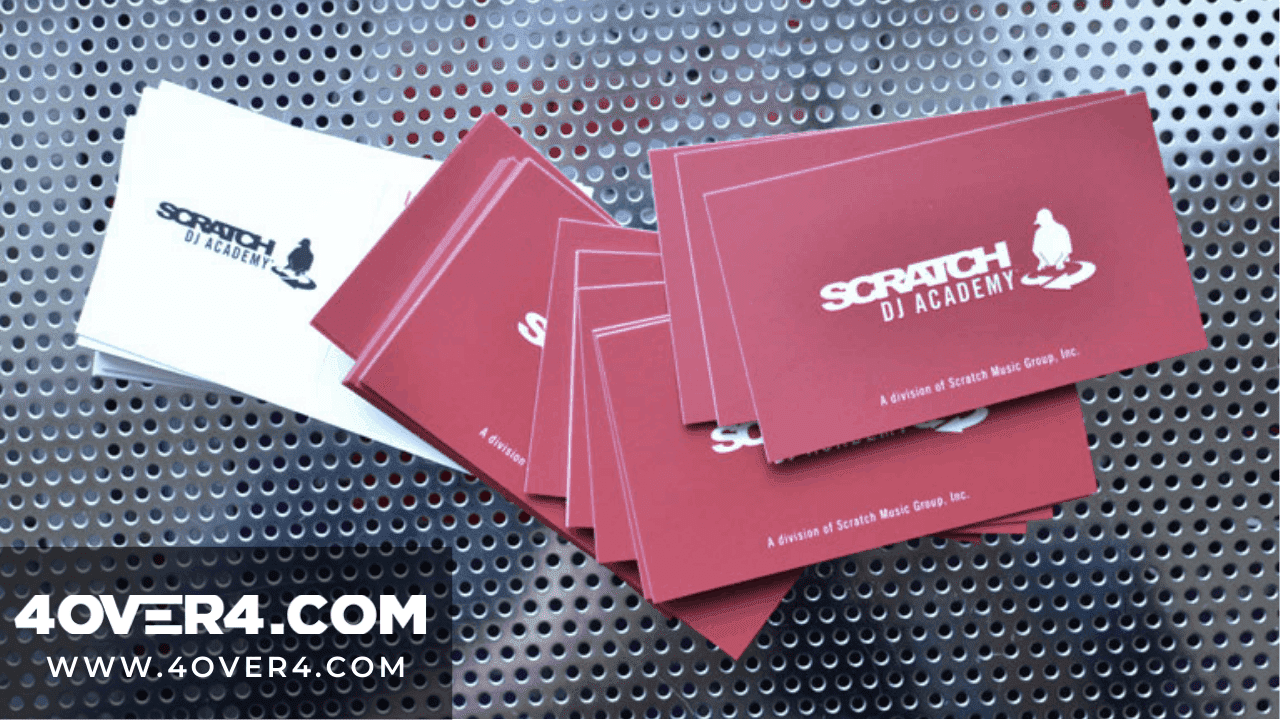 To write effective thank yous for business cards, there are a few more things to consider.
Add a Personal Touch
Depending on your industry, you may have personal contact with your clients and know some details about their lives. Show that you listen to them and remember what they say.
For example, let's say you sell life insurance. You are sending a thank you card to a client that you also know that just had a baby. You should mention something in your letter congratulating them. Alternatively, if your customer mentioned a new job the last time you spoke, include something about that in your thank you note to add a more personal touch.
Skip the Envelope
If you're on a tight budget or prefer a simple, more direct thank you card, you may consider skipping the envelope altogether. A thank you business postcard can be mailed on its own without an envelope.
You'll also save on postage because postcards are lighter. As of 2019, a forever stamp costs $0.55, whereas a postcard stamp costs $0.35.
Choose Premium Paper Stock
Quality paper stock enhances your message, brings out the card's design, and gives you more credibility. 4OVER4.COM offers luxury paper stock, such as our ultra-thick soft touch card stock, as well as eco-friendly options that are 100 percent recyclable.
Include a Gift
Some companies include a surprise gift with their thank you cards. This kind of gesture makes your business stand out in a memorable way. Remember, the gift doesn't need to be expensive to show your customers that you appreciate their business.
Include an Offer or Call to Action
The most important thing to remember is to include a way for the customer to respond to your thank you business cards. Your goal should be to drum up more business in the future. However, be tactful. Your promotion should not outshine the purpose of your card, which is to show appreciation.
Here are a few offers you may include.
A limited time discount code for a future purchase.
A personal code for referring family and friends.
A request to review your product or services online with a scannable QR code.
An offer for a complimentary gift with their next purchase.
With these codes and calls to action, you can track the success of your thank you letters while recognizing how important your customers are.
Proper Closing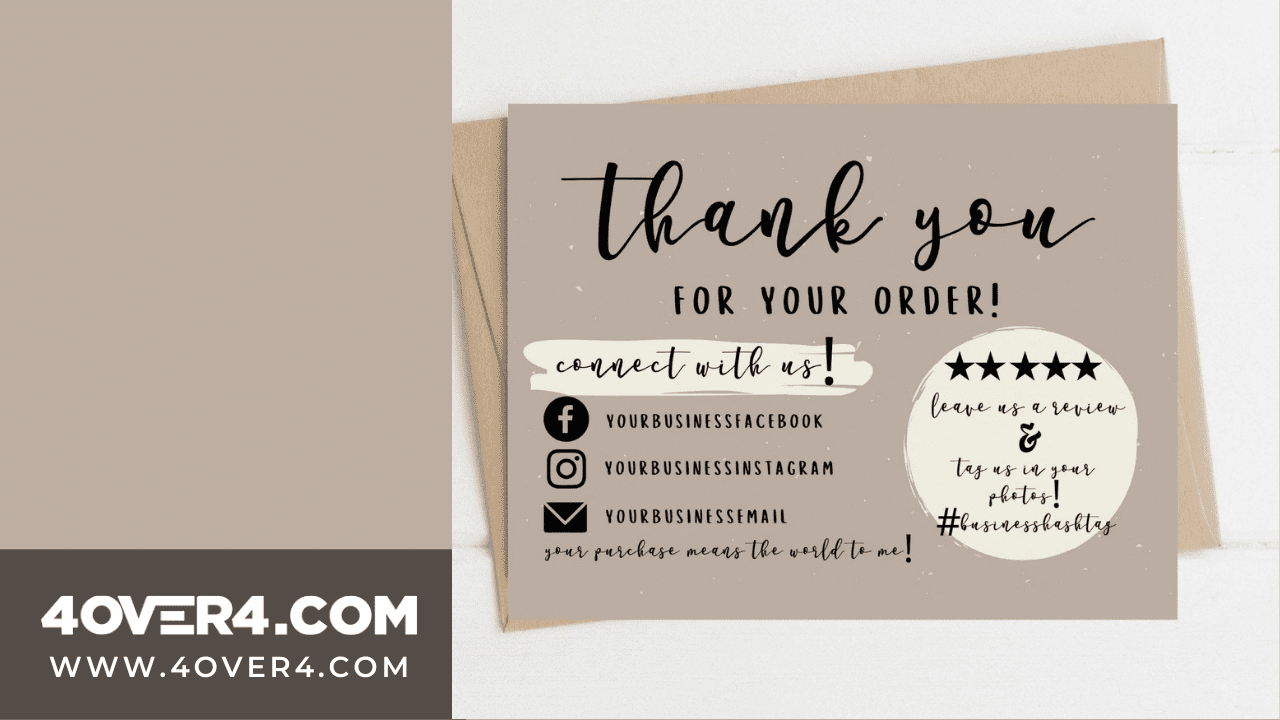 When you wrap up your thank you card, use a greeting that maintains a professional relationship, but that doesn't come off cold.
Here are a few suggestions.
Best,
Best wishes,
Thanks again,
With gratitude,
Keep in touch,
Sincerely,
You can sign the thank you card with your company's name or use your own name for a more personal touch. Additionally, you may want to include contact information, such as a telephone number, email, or address, somewhere in your thank you letter. It is also recommended to leave your social media handles so that clients can easily stay in touch and keep up to date with your company.
Hire a Handwritten Letter Service
Once you have your branded stationery, you don't necessarily need to handwrite each card yourself. You can hire a handwritten letter service if you feel overwhelmed, have too many people to thank, are crunched for time, or if you have especially messy handwriting.
The most important thing when you write thank-yous for business is that the cards look and feel professional, and the message shows appreciation for the customer. 4OVER4.COM has a wide selection of thank you cards that are perfect for any business occasion. By taking this extra step, you can maintain strong business relationships and have repeat customers for years to come.