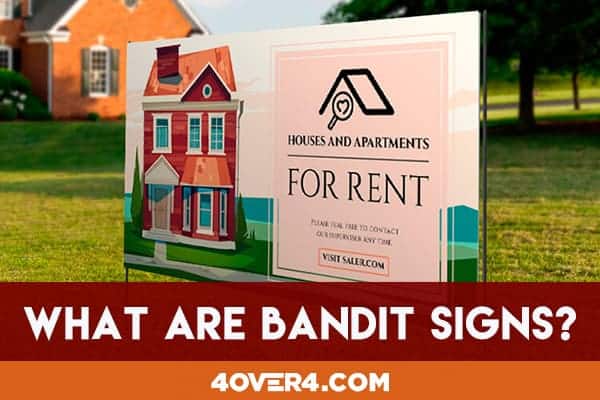 As a real estate broker, you are surely aware that there is an arsenal of print marketing tools that can help advertise your real estate business and rise above your competitors. From the highly-effective car magnets to the eye-catching outdoor banners, there's a myriad of print products to choose from. But in our experience, it is our bandit sign (a.k.a. yard sign) the one that remains an industry favorite.
What Exactly Are Bandit Signs?
You might know them as yard signs or lawn signs, but ultimately, they are small variations of the widely-known billboard. Their value is directly associated with where each sign is strategically placed, since their main purpose is to function as the first point of contact for both real estate investors and prospective sellers. Naturally, these signs are meant to catch the attention of passersby – whether staked into the ground or placed on walls. But, since many cities have regulations governing the fixing of signs on public property, real estate jargon coined the term "bandit sign." Our bandit signs are comprised of a 12x18, 12x24 or 18x24 inch Coroplast board. Coroplast is the preferred material, as it is relatively inexpensive, durable, lightweight and weatherproof. Messages are printed on the face of each board, conveying basic information of intentions and contact in a simple, yet effective way for passersby to take in the information in a matter of seconds. It is general practice for these signs to show some kind of wording related to "we buy houses" and a contact phone number.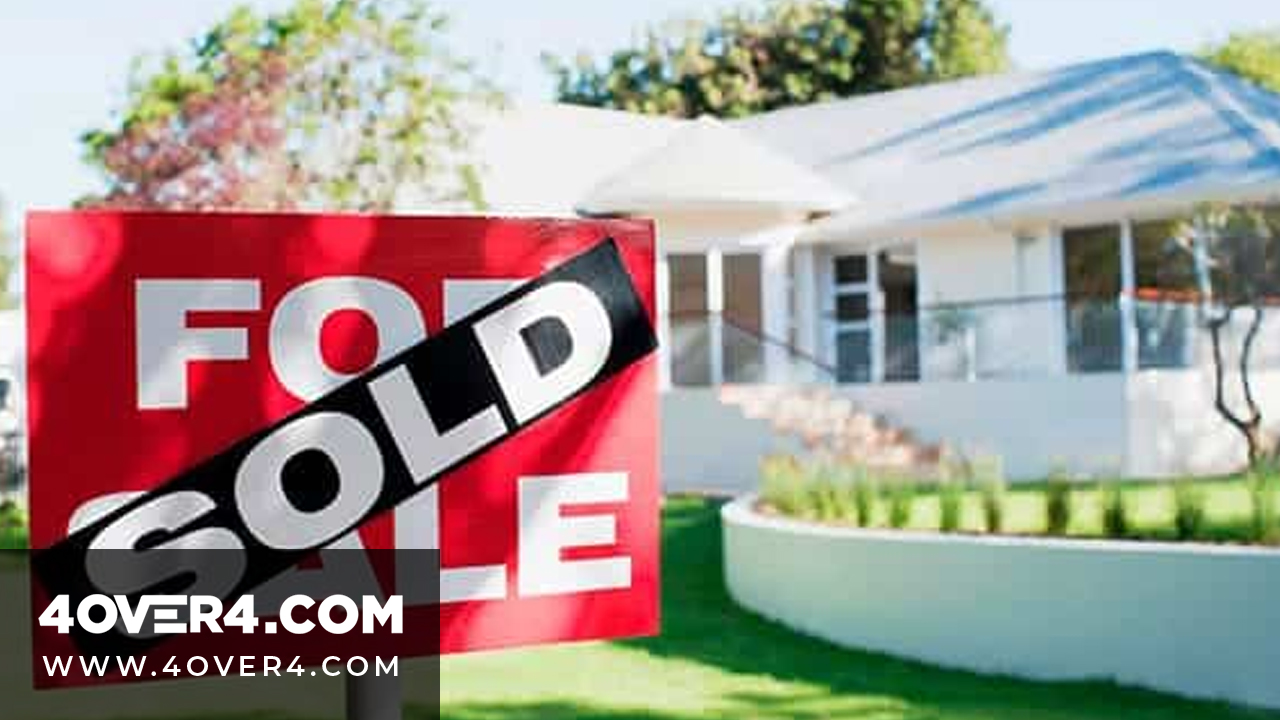 Read also: How to Creatively Use Yard Signs to Promote Your Business (+ 30% OFF Coupon)
Why Are Bandit Sign Campaigns so Effective?
Bandit signs have become a cost-effective means for creating brand awareness by establishing multiple points of contact with potential customers. Although bandit sign campaigns are somewhat simple, they hold a few intricacies that may not seem obvious to the untrained eye. There is much to be learned by those who want to generate leads on a regular basis through this system. Placing bandit signs doesn't take too much effort, but if you understand their true value, you will be rewarded with long-term success in your real estate ventures. A well-designed bandit sign campaign can ultimately affect the profitability of a real estate enterprise. Sometimes a little imagination­ is all it takes to land the perfect deal for a real estate investment property.
Are Bandit Signs Illegal?
Although real estate investors are highly recommended to start a bandit sign campaign due to its long-term benefits, there is legitimate concern about the legality of this practice. Many municipalities do not permit the use of bandit signs because they are often in violation of city regulations. You should always check with local authorities about such legal guidelines to avoid unpleasant surprises. Regulations vary between states since each city is responsible for establishing its own preventative measures. Real estate investors found in violation of city codes can be punished in accordance to the city's sign ordinance which include fines that range between $200 and $500 per violation. Besides, some neighborhoods don't want to deal with unappealing signs in their surroundings. It's imperative for you to consider these aspects prior to planning a bandit sign campaign. Although bandit signs are associated with a certain amount of negative implications, keep in mind that benefits surely outweigh the risks. These signs have proven to be very effective since they have the ability to generate a significant amount of leads, which makes the strategy totally worth it. Many cities have applied conscientious bandit sign practices instead of enforcing strict, No-Sign policies. As a result, local governments have changed their practices to welcome investors. Some adjustments include permitting advertising on specific days of the week, having bandit sign owners applying for registration with the city first and agreeing to pick them up on designated days of removal.
How to Prepare to Receive Leads
Once you place your bandit signs, leads will start pouring in. Therefore, you must establish the system in which you wish to handle the leads they generate. Whether they come in the form of a call or web-based media, it is critical to have a method in place to manage leads. This process will enable you to keep track of incoming leads, while providing a timely and accurate response. Bear in mind that receiving a lead does not prevent you from marketing even further. In order for your business to be successful, it is critical to pursue leads and deals simultaneously. These are some of the most common lead intake systems:
Call Center: Having a live receptionist to answer incoming calls is a good option for investors with the resources.
Google Voice: It is a free virtual phone service that can redirect calls to a 3rd party number (cell or office line). Google Voice records and transcribes calls so that you may access them at any time. Another important fact is that phone numbers provided by Google Voice are untraceable.
Website Squeeze Page: If your bandit sign displays a web address, you may want to consider using a squeeze page. The main purpose of these websites is to capture the prospect's contact info and the property they are interested in selling.
How to Create Bandit Signs
Once the lead inbound system is set in place, you must have professional designers draft a one-of-a-kind bandit sign. If you want to print with us, we'll ask you to upload that design and choose your size. Keep in mind that our dedicated staff can always help you with the process. When starting out, be sure to order more bandit signs than you would need, as a portion will potentially be torn down or could go missing. As with any investment, shop around to obtain the best possible deal and gauge making a bulk purchase to optimize costs. While not incredibly difficult to create, keep in mind that you must adhere to these guidelines:
Make sure you acquire a phone number to put up on the sign that is untraceable and easy to remember.
Avoid putting your personal information on the sign.
Keep your message short and to the point (for example: WE BUY HOUSES, CASH FAST).
Use a big and bold font that is easy to read.
The message shouldn't exceed two lines – not including the phone number.
Choose a color pattern that matches your brand.
Licensed real estate agents should make sure to check with the local Board of Realtors if it is required to indicate that you are a licensed realtor on your signage.
We hope this information comes in handy. Browse our cost-effective yard signs and banners for realtors to find the most affordable print marketing tools available online. We're offering users who create an account with 4OVER4.COM an extraordinary 30% off their first order on any print product!