The Oxford Dictionary defines art as "The expression or application of human creative skill and imagination, typically in a visual form such as painting or sculpture, producing works to be appreciated primarily for their beauty or emotional power." We particularly love the idea of finding artistic expressions in the most unexpected places. And that is how, searching for new inspiring ideas, we came across the art of dry erase board drawing. An original concept that makes anyone forget about whiteboards ever being used for teaching.
"This world is but a canvas to our imagination" - Henry David Thoreau
We got so excited about the unique technique that wanted to share some great examples with our readers. So get your markers ready and prepare to be inspired with the coolest dry erase board art examples you'll find on the web.
The One of a Kind Teacher
Gregory Euclide surprised his students in Minnesota with a stunning display of whiteboard art. To their despair, it all had to be erased to keep on with the class. But to our joy, Gregory's gallery on Behance.net shows all the amazing drawings he made. In fact, they became the album cover for a rock band. It seems then, like the whiteboard masterpiece was actually the first sketch of what it was to become.
[caption id="attachment_5962" align="aligncenter" width="600"]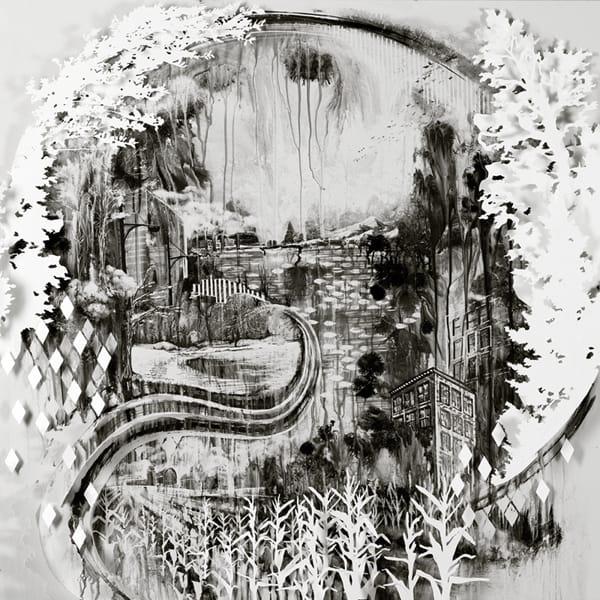 Shared by Gregory Euclide on Behance.net[/caption]
Dry Erase Art for Every Occasion
Dana Nygaard's Behance.net gallery puts together different samples of what a dry erase board can do for an event. Even when there are no decorations for your gathering, one focus piece is enough to make a statement. Dana's examples were made to commemorate several dates and are truly worth admiring.
[caption id="attachment_5958" align="aligncenter" width="600"]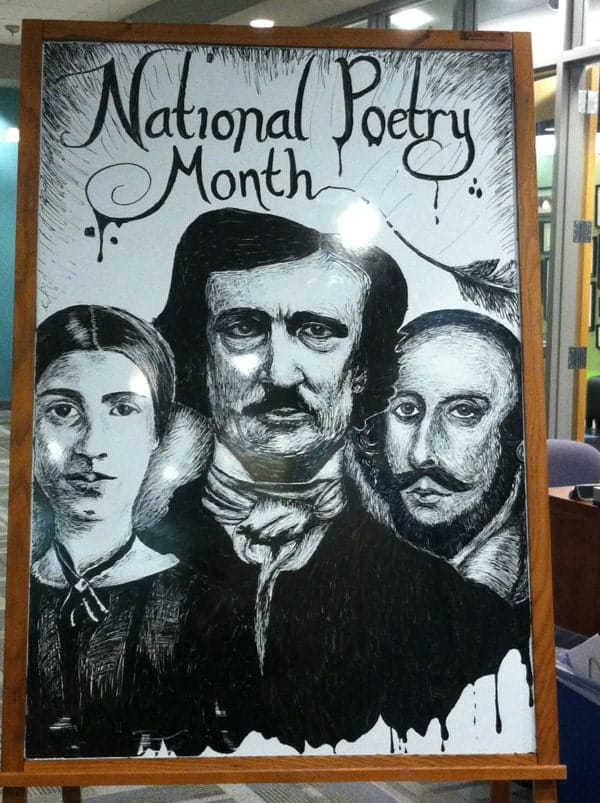 Shared by Dana Nygaard on Behance.net[/caption]
The Creative Branding Option
If you want to see what a talented employee is capable of doing with a whiteboard and markers, visit Patrick Mead's gallery on Behance.net. As he explains, his dry erase art became a part of the business' routine. Which, eventually turns into a branding initiative, because customers relate the creative element with the service provider.
[caption id="attachment_5960" align="aligncenter" width="600"]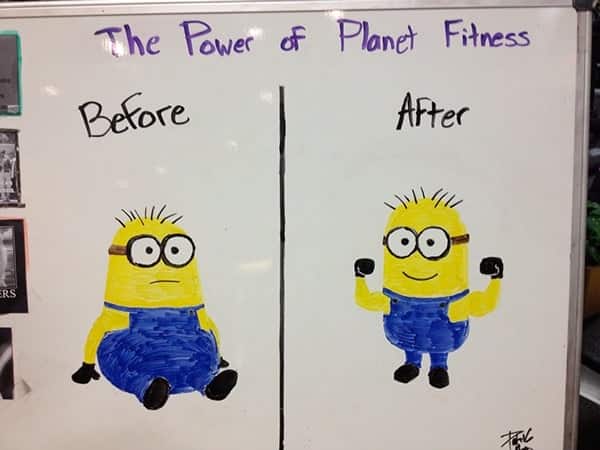 Shared by Patrick Mead on Behance
,
net[/caption]
The Daily Artistic Element
Andrew Montpetit's gallery on Behance.net is a collection of the daily pieces he produced to identify certain meetings or activities at his work place. A great idea to add an interesting touch to the sometimes cold work environment.
[caption id="attachment_5957" align="aligncenter" width="600"]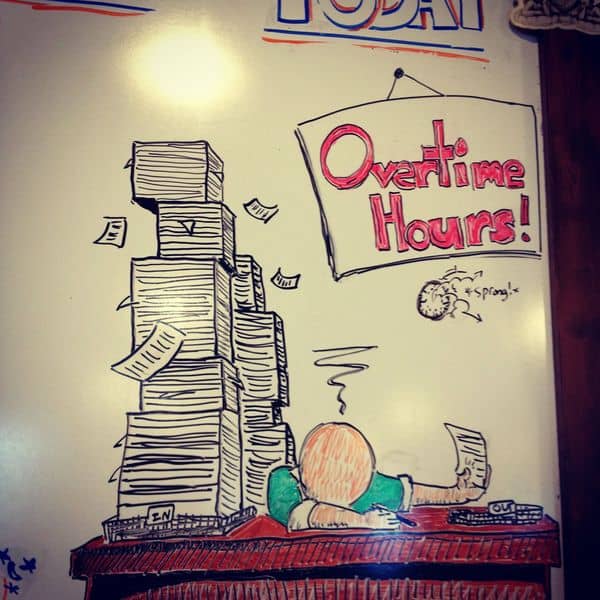 Shared by Andrew Montpetit on Behance.net[/caption]
The Self Portrait Idea
Julie Bitter's self portrait is a great idea for those of you looking for something creative, that does not involve drawing. What she did, was write about herself creating a beautiful background for her portrait. This could work to decorate a wall for an event or business and have guests take their pictures in front of it. Definitely an attention grabbing spot.
[caption id="attachment_5959" align="aligncenter" width="600"]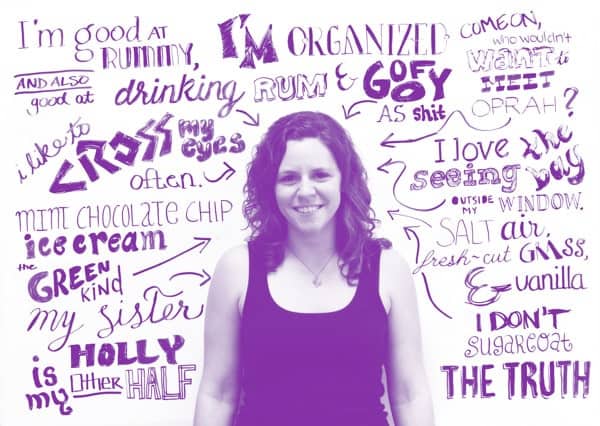 Shared by Julie Bitter on Behance.net[/caption]
Now It's Your Turn!
You can also use a custom dry erase board to let your creativity run free. Whether you use it to draw, write down important messages, or simply make a 'to do' list, the boards are highly practical and easy to move around.
A personalized dry erase board could be your sketch canvas while preparing for a larger or complex piece. Artists can experiment on the board because it is easy to erase and fix mistakes. Which can later be perfected and translated into massive art pieces like this street chalk art by Talia Martin below.
[caption id="attachment_5956" align="aligncenter" width="600"]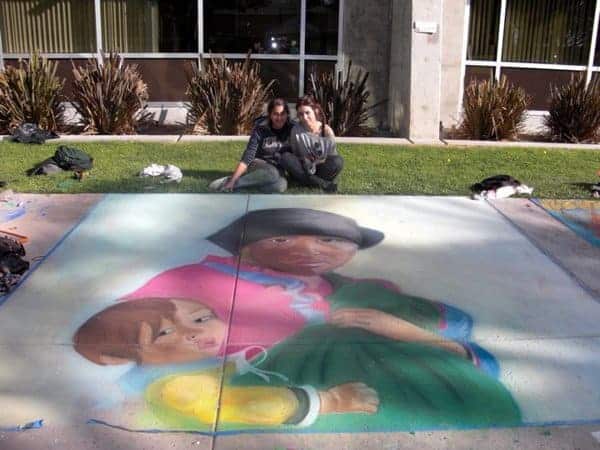 Shared by Talia Martin on Behance.net[/caption]
It is also a great idea for the little ones to play with and get their ideas flowing, without leaving those permanent artistic reminders on your once clean walls. We know by facts published on DoSomething.org about the importance of incorporating arts in children's education, and how it has a positive impact on the rest of their subjects.
Visit our website to see our range of dry erase vinyls and get ready to express yourself! Don't forget to leave a comment below and tell us what you think of the interesting art technique. Have you seen other impressive dry erase art pieces before? Share them with us!