Feb 25, 2020 Clap 2158 ViewCopy Link
People believe that business cards designing and printing is one of the easiest tasks. Do you know that apart from sharing contact information, the visiting card also creates an impression of your brand? If you have no idea about business cards printing, your card's final output might differ with the photoshop design you had seen earlier. If you are a small business, looking for design tips for a business card that can justify your brand outlook as well as create a unique identity for your company, turn to any trusted business cards printing online service like 4OVER4.COM. We are one of the leading business card printing NYC with skilled printing experts and range of business cards printing services. To understand how to design a business card, you must know what the qualities of a good business card are.
Qualities of a Good Business Cards Printing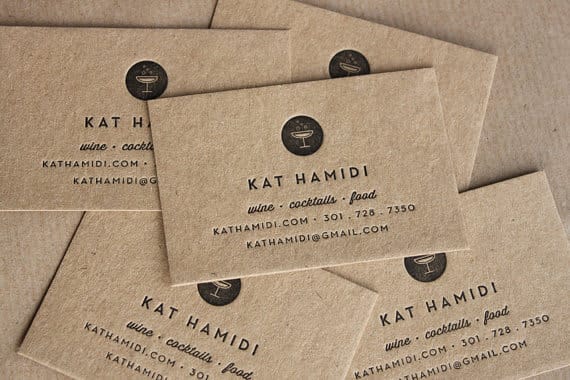 Source
Conveys your business's overall image at one glance.
The full-color and high-quality business card's size, shape, color, card stock, text, and texture have the power, to sum up, the entire image of your company.
The cards can be distinguished as per your industry with the right design, color, and texture.
You can design a card with your target audience in mind.
"Less is more" is the crucial ingredient for designing the business card.
Therefore, a good business cards printing design is one that connects with the customers instantly and also one that they will remember for a long time. The better is your business card design, more powerful will be your brand story. The right card design increases your chances of creating a lasting impression on potential customers and clients. So, how to design a business card is a vital element that you must comprehend to communicate your brand or company message. You must also understand how to design to differentiate your card from the cut-throat competition and encourage the prospects and existing client and customer base to connect with you. Let us learn ten design tips that you may consider before business cards printing.
Learn More About Best Business Cards Printing from Different Industries
The first and foremost thing that you can try is studying the best business card designs from various industries. Never leave out your own industry. It should be amongst the first ones that you must learn. Once you collect all the best cards from a range of industries, lay them on a flat area. Now, see what are the things that you like in each card and the things you don't like, and list them out. Now, check out your competitor's business cards and analyze if there are any common memorable qualities that you have listed out, and why does the card stand out, if any. Decide if any of the cards from your competitors stack attracts you and why? You may wish to outdo a few qualities that you have listed out or create completely create unique card. Although you must remember that surpassing some of the qualities from your competitor's card is a better decision because it will distinguish your business from the rest.
Make Business Cards Dependable Using Other Brand Materials
What are other brand materials? The color scheme of your brand, the fonts, the logo that identifies your business is some of the brand materials that you must decide before you print your business cards. These are the consistent things that are present across all your public social platforms, website, and other marketing materials like banners, flyers, etc. It plays a significant role in the layout and style of your business cards. Thus, decide everything before printing the cards to make your cards reliable. 4OVER4 offers a range of business cards printing options that helps to make your cards unique. Our thick premium collection card stocks are unmatched and make your business cards one of the most memorable ones that clients can never throw or forget instantly.
Use the Basic Design Principles
A good paper business card design must leave at least 5mm space from the edge of your business card. You must maintain a minimum business card size font so that it is readable, the design must be in CMYK, and for best quality printing work at 300dpi. You may also use grids for achieving the right business cards printing layout. It will also help in understanding the information hierarchy and get the correct alignment for various elements on the card.
Select the Best Card Size and Shape as per Your Needs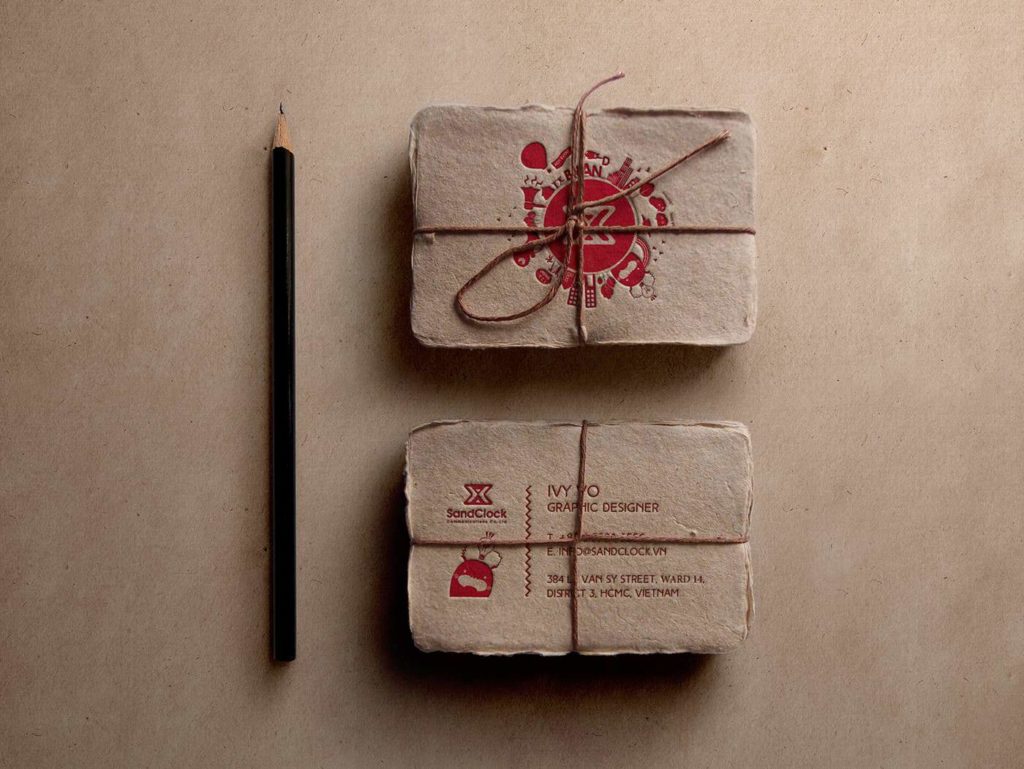 Usually, the visiting cards are rectangular. Are you bored with the same traditional looking card? 4OVER4 allows you to be as creative as you want. According to your industry, you can build your brand image with various shapes business cards that can communicate your brand message correctly. Whatever shape or size card it is, apart from 4OVER4 card design templates, we also offer customized business cards. You just need to send us your design specifications, and we print it exactly the same so that your card's shapes and sizes represent your brand. If you do not like experimenting with shapes and sizes, consider the less common vertical rectangular card as an option. It can differentiate you from the competition.
Keep Designs Minimal and Simple
Many graphics designers have an idea that minimalistic designs are boring. But, when it comes to business cards, simple cards are the most powerful ones. It looks elegant and creates breathing space for the elements on your card. Your design and information stand out when white space allows the texts to be free-flowing. It instantly catches the attention of the customers and clients.
Never Miss Out the Key Contact Details on Business Cards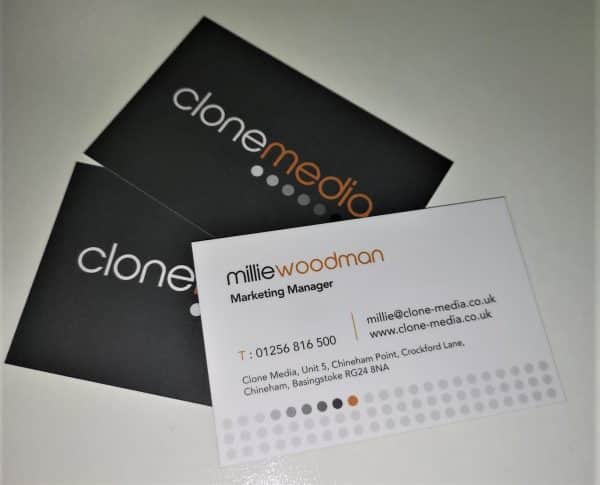 Something that you should never miss out while designing a card is the key contact detail. Your name, company name, your role in the business, phone number, physical address, email id, at least two social media channels, and website URL must be printed on your business card. It allows the prospective customers and clients to easily connect with you. Although it varies from one individual and companies to the other.
Include a Positioning Statement or Tagline
What is a positioning statement? It is a small tagline that clearly defines your brand and brand values. It distinguishes your brand from the competitors. For instance, Nike's slogan is "Just do it." It compels the people to take action when you position the statement correctly and make it memorable for your prospects and clients.
Carefully Proofread Before Sending the Design for Printing
When you get the delivery of your printed cards and see one or two mistakes in the tagline that have changed the complete meaning of the sentence or your brand name misspelled, how will you feel? Nothing can be more annoying than such mistakes. When you are careless about the design, such errors occur and damage your money, time, and clientele as well. When there's a mistake in the phone numbers or address, incorrect contact info can hamper your business relations. So, it is vital to carefully proofread every word, number, and character on your business card before it goes for printing. Make sure to check the info twice and thrice and ensure all texts are readable and correct.
Use High-Quality Materials and Print with Professional Printers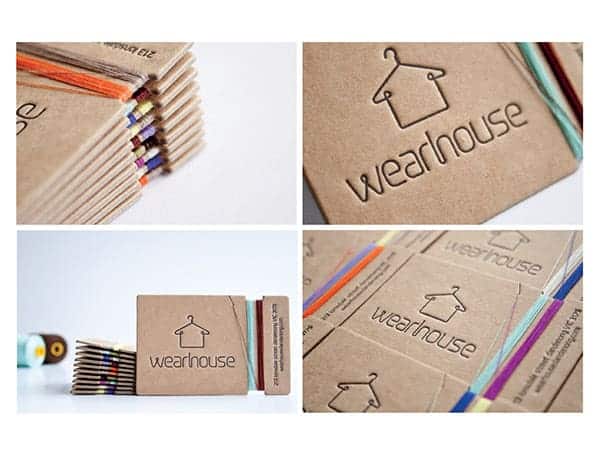 A crisp and clean, professionally printed business card can kick start a business relationship on great terms. So, do not print cards using sloppy and poor business card printing paper stocks. As soon as your designing part is complete, turn to the professional printers like 4OVER4 for printing your business cards. We offer premium collection cardstock along with die-cut business cards printing, metallic foil business cards printing, spot UV printing, and more for you to make a solid impression on your clients. Our team ensure all marketing materials that we offer are highly durable and of supreme quality.
Use Professional Business Cards Printing Template
If you want to execute your business cards design well, the professional business cards printing templates from 4OVER4 are the best option to choose from. If you cannot find any of the elements from your design, you may send us your specifications for customization. Professional business cards template allows you to design the cards without making mistakes like wrong alignment, etc. Once your design is complete, we ensure perfection at every stage of printing business card. Our cost-effective and state of the art business cards printing machines and facilities offer a wide range of business cards printing services near you. Apart from the free business card templates and business card printing staples, you can choose from wide range of printing finishes, cardstocks, and more.