Apr 25, 2020 Clap 2278 ViewCopy Link
A business card is more than just a piece of rectangular paper. It is a stamped professional identity that helps you to get business in the long run. This cost-effective and compact marketing tool is still one of the favorites for top brands as well as small business start-ups. Any company can share handy information and attract the attention of their potential customers with the help of a standard business card. So, your business cards online design holds a significant space before you think of printing one. Let's delve deeper into the designing options before ordering a perfect business card.
Business Card Online Designer, or a Template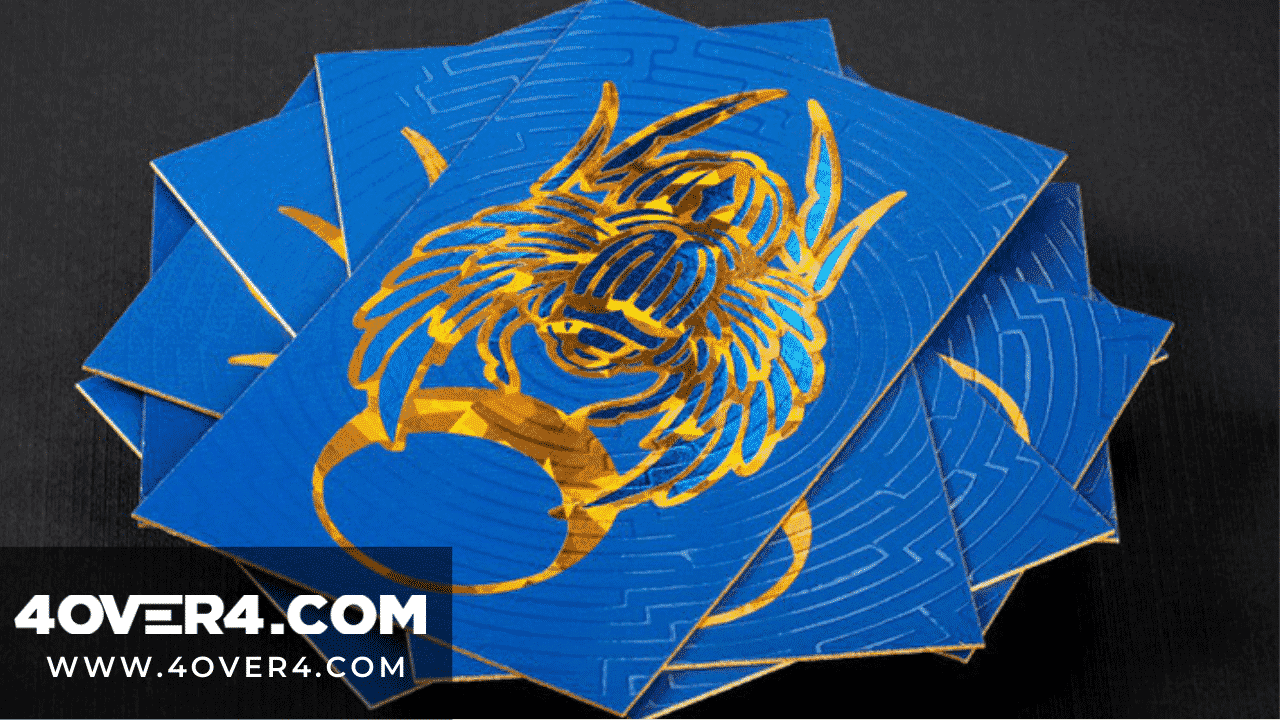 There are two ways that a buyer can choose while ordering cards online. First, you may choose business cards online free design templates. What are the free templates? Here, your printer gives you a ready-made space to fill in your information in the regular shape and size of a business card. The blank template offers perfectly aligned lines, designated logo space, email address, social media, and other contact detail blanks, and more. You just need to choose the card stock, fill in the detail, and pick the right finish for printing. The second option is to hire a designer for business cards. A business card online cheap design cannot make a great first impression. When you hire a designer, you can ensure a unique design just as per your needs and specification to create a personalized business card. It helps to attract the receiver's attention instantly. No matter whether it is business cards online India or business cards online Canada printing services when you have a great card design, people are more likely to keep it for a longer time. But do you know that when you pay a little extra to combine a template design with great ultra-thick card stock and finishes, it can be as exclusive as the designer cards? So, which is a better choice - a designer or a template? Here are the pros and cons of both business card design options for you to make a natural choice as per your budget, needs, and taste.
Pros and Cons of Business Card Online Templates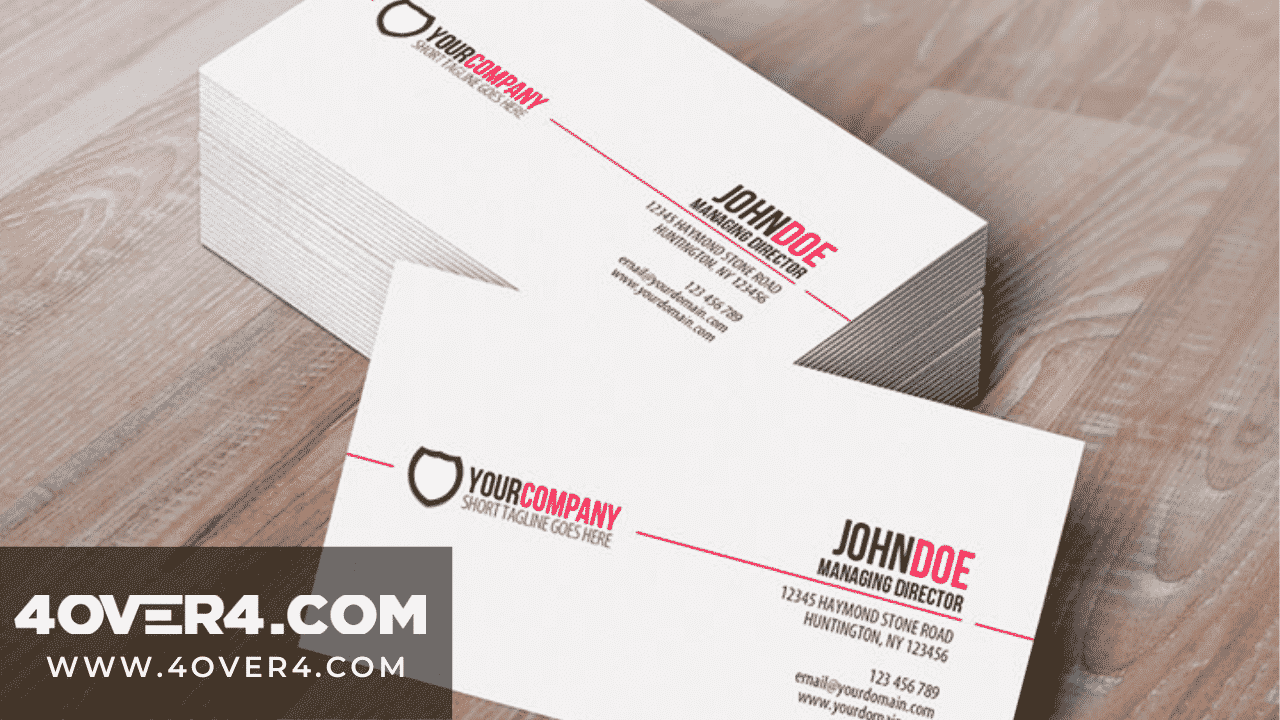 Pros of Business Card Online Templates
Affordability – One of the best parts of business card templates is their affordability. You can create a card design within a small budget when you choose templates for printing. There are many printing companies like 4OVER4 that offers a free template download feature for their customers. So, you pay for the choice of paper stock and printing, and save entirely on the designing aspect. Find a variety of finishes like matte lamination, soft-touch, UV coated, metallic, etc. Choose the cardstock according to the finish you prefer and order your cards online.
Easy and Fast Creation – A template allows you to insert images and texts quickly and design your business card without expert support. Just choose and replace the right colors and fonts, and your card is ready for printing.
Enhanced readability – The built-in rulers in business card templates offer easy readability of cards. You can neither insert too small texts that are difficult to read nor too big texts that stretch out of the margin. The scale helps you to remain within the bleed area and safe zone while filling up the template.
Built-in Proofing – If you have missed out on a number or added an extra number by mistake while inserting your phone number, the templates highlight it immediately. It consists of grammar and spell-check features that instantly lets you know if you have mistyped a spelling. Although it cannot help if you have inserted the wrong address, if you have left the address space blank, it will remind you instantly.
Cons of Visiting Card Templates
Poor layout and design – When you choose business cards online free templates, you get limited options and need to select only from the pre-designed available templates. No matter how frequently the templates are updated or the number of templates available, it is pretty obvious that the designs you find are common ones. There's also a chance that your competitor has the same design and that can be worse.
Learning curve – If you are not aware of handling a template, or if you have no experience or knowledge, it can be a difficult task for you. At times, it can be too fussy and time-taking. But, there are also a few like 4OVER4 that offer a simple template to download, fill, and send for printing. If you face any problem, the 4OVER4 team is always ready to help you and make the process simple.
Lacks impression and attention – A free template is not competitive enough compared to the designer cards. If you visit a networking event and handover a poor-quality card, it will instantly end up in the trash. When you fail to create a good impression, automatically, the attention gets reduced.
Not a Unique Card – Templates might work for a few. But, if you really wish to get noticed and stand out, templates might not be the best option for you.
Pros and Cons of a Designer Card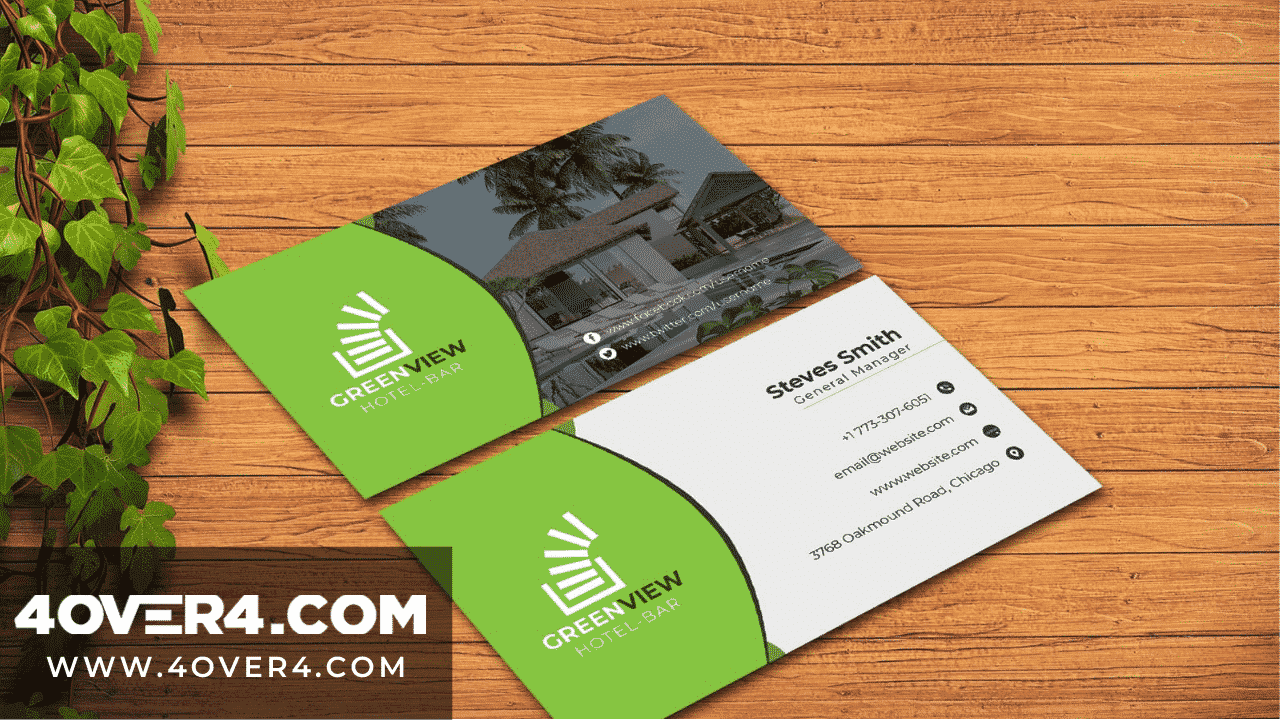 Source
Pros of Designer Cards Online
Save time – As a working professional, you have several things to complete. There are many targets to fulfill. Under such circumstances, if you need to spend time on deciding the template and choosing fonts and colors, much of your time is wasted. You can complete the same task under expert supervision within a fraction of time by hiring a designer. You need to send the design and specs to a trusted printing company like 4OVER4 for high-quality full-color printing.
Save money – When you hire a professional designer, they can suggest to you cost-effective ways of designing your business card. Moreover, if you cannot manage to create an effective card by yourself, you will end up spending more. Hiring a designer will help you to create a good design that has longevity. You pay once for a professionally designed exclusive business card, instead of repeatedly spending on poorly designed card fixing and reprinting.
Stand out in the crowd – Growing a brand involves strategic thinking. So, a designer will always get to the roots for understanding your business culture, competition, and your target audience. It helps them to do complete justice to your business card design. Getting a copy paste design is definitely an easy route but to ensure success, you need to stand out. Hiring a designer before ordering business cards online in Australia or anywhere in the world is one of the wisest decisions to distinct your business from the competitors.
Better first impression – You get just one chance to make the very first impression. Whether the font of the card or the images printed on it, your clients judge you based on the first impression that you give them. A professionally designed, out-of-the-box, and interactive visiting card design can give your business credibility. Reliability and trustworthiness are vital to create a strong foothold in the industry. But, when you offer a poor-quality card, hardly a few give it a look.
Cons of Designer Business Cards Online
Cost inefficient – Cost is the prime factor in running any business. If you are a start-up, it might be difficult for you to take the burden of hiring a designer. For short-term business card designing, employing or paying a designer seems to be cost-inefficient for many small business owners.
Time consuming – Explaining to a business card maker, getting to the depths of business, correcting, and finalizing the design may take quite a number of days. Next comes the business cards printing phase, where another couple of days is required. So, choosing the templates is considered more comfortable and faster in comparison to hiring designers.
Conclusion
Todorov, the Princeton psychologist, rightly said, "people see a face for one-tenth of a second and immediately make judgments about that person." Your business card is the face of your business. Therefore, it is essential to design a card that is effective in highlighting your business values. It must also be able to attract the attention of the recipient. Every single thing has its pros and cons. It is you who can decide which is better – hiring a designer or working on a design template. Analyze your budget and needs and then come to a decision. 4OVER4 is one of the most trusted and friendly print partners offering both design and template options if you need it. We offer free templates as well as business card customization. For personalizing your cards, you just need to fill in a form, and our design team comes up with the best suggestions possible. You are the best one to make the wisest judgment before ordering your business cards online.