By 2006 research showed that web users judge sites in the blink of an eye, by 2012 a blink of an eye was too long, in 2015 aesthetics are more important than ever for web-based businesses. This shows the important role design plays in creating a great first impression for visitors. Aside from developing aesthetically pleasing design, it is essential to stay on top of web design trends that give your visitors more of what they want to see while continuing to improve their user experience. Even though some of the 2015 trends, including mobile navigation and video backgrounds, show no sign of going away anytime soon, the next year will bring new challenges for designers. Rich animations, storytelling and hand-drawn illustrations are some of the emerging trends you should be prepared to follow.
Here are eight of the most popular web design trends 2016 will see dominate:
#1. Animations
In today's over stimulated digital world, remaining captivating can be quite challenging. This is why animation is one of the main elements of appealing website design. Aside from the aesthetic reasons, animations – when used correctly- improve website navigation and use. Animations are being used for multiple purposes such as making the visitor's experience more entertaining, functional and informative. Whether you want to use small-scale or large-scale animations, your first goal is to consider your business identity and how animations can serve your company's core purpose. For example, take a look at how this biochemical lab services firm uses subtle animations to highlight the importance of choosing their firm over any other. Scroll down on their site and watch that small graphic load up, giving an animated effect, even when it's not really built that way
#2. Flat Design
In case you've been under a rock Flat is In. This interface design gives the impression that its elements are lying flat on a single surface. Hence the name – flat design. A minimalist touch, simple shapes and readable typography characterize flat design. It does not commonly use glow effects, shadows, gradients and other artificial techniques. Its main element is simplicity, which is why it works. The web is slowly moving towards this trend that really kicked off in 2015 and that will not go away any time soon. Flat design eliminates clutter to show information in an aesthetically pleasing way. It is receiving the attention it deserves not only on desktop but mobile too. Take a look at the simple elements Cristina Style used to create a clean, minimalist and colorful website.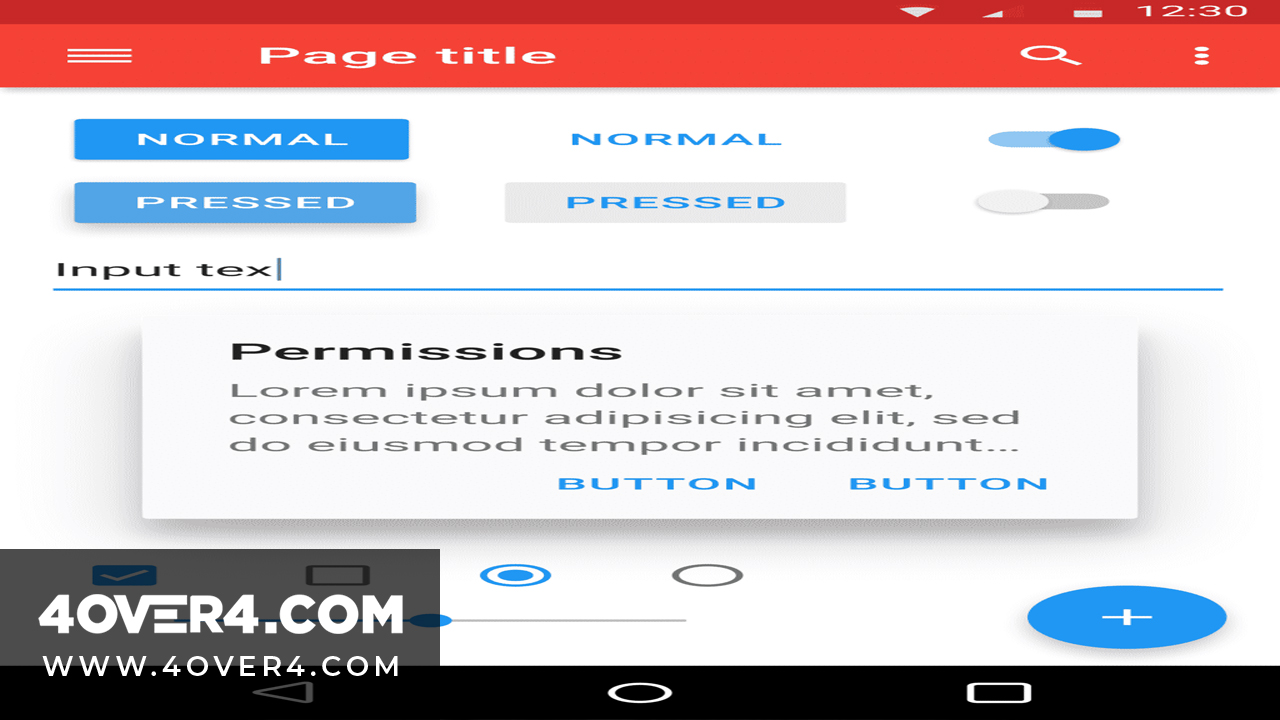 #3. Background Videos
According to a study conducted in 2014, online content video views reached 50 billion views per month. This shows that users effectively engage with visual content. Videos add visibility to sites when they are relevant and informative, and visitors find them useful instead of distracting. As shared by another recent study, you have only got 15 seconds to capture a person's attention. So, interesting videos can help you grab your audience's attention rapidly and even increase the time visitors spend on your website. If you haven't added a video on your website yet, it's time to improve the look of your site and increase your chances of getting a higher ranking. Visit the Life of Pi website to check out its full browser-sized video background. The scenes along with the music and effects instantly fascinate visitors.
#4. Scrolling is In
Scrolling is key to giving the user control and to providing them with a clean and fast interaction. It boosts interactivity and (just like videos) scrolling can increase the time visitors spend at your site. All sorts of websites have already adopted the scrolling design trend, especially photography sites, portfolios and product showcases. Scrolling can be complemented with storytelling to increase user interaction. Take a cue from For Better Coffee site which provides visitors an interactive visual experience of the coffee preparation process from whole beans to a hot cup of Joe. Its flat design style is pleasant to the eye, and the animations that bring the bean from one stage to another make this website worth watching over and over again.
#5. Hand-drawn Illustrations
One of the key elements when creating a successful website is authenticity. A creative touch can be a great differentiating factor that can help you beat your business' competitors. Hand-drawn illustrations add personality to your site in a unique way. Quirky, hand-drawn illustrations can catch the eye of visitors while adding value to your site. For example, Dean Oakley made his sketches work as a form of web design. He is a web designer and developer who shows how his creativity helps him stand out from the crowd.
#6. Storytelling
People love good stories that make them eager to know what happens next. Stories that bring emotion are one of the most powerful resources to engage potential customers. If you can tell your audience stories that they can relate to, they will be more likely to turn into loyal customers. Storytelling will be all the rage in 2016, so make sure you do not ignore it. Nike, for example, constantly features the benefits of using its products through its compelling stories, such as " Every morning when that alarm goes off and it's still totally dark outside, the battle begins. When we choose how long to run, the battle continues." By doing this, Nike reinforces customer loyalty. If you want to see another example, check out how this copywriting studio attracts and holds the attention of its visitors.
#7. Cinemagraphs
Cinemagraphs have been around for a couple of years now and have grown in popularity. Since visual content is crucial to keeping web users entertained, cinemagraphs are another option for grabbing your audience's attention. These still photographs with repeat movement are excellent for adding elegance and a sense wonder to your site, just like this one from Tiffany & CO.
#8. Galleries and Slideshows
The digital customer experience significantly improves when users can have access to pictures in a fast and organized manner. Galleries and slideshows are perfect for those sites that have a large amount of pictures. For example, photographer Steve McCurry organizes his photos into convenient galleries to display his photographs in a user-friendly way. Design trends for 2016 will undoubtedly focus on the user experience, as well as the integration of various forms of visual content. We hope these 2016 web design predictions help you implement the right elements in your website in order to increase your web traffic. Select some of the trends mentioned above to keep your site fresh and engaging for your audience. Which of these design trends do you think will dominate in 2016?