The world of printing has improved in many ways over the years. Yet, some companies still rely on manual methods for proofing documents. This manual approach can slow the printing process, negatively affect business, and ruin your brand image.
The report on the Online Proofing Software market claims this industry will emerge as one of the most lucrative in the ensuing years, exhibiting a modest growth rate over the forecast period. One reason for its adoption and growth is that online proofing software is a better alternative to manual proofing.
Consequently, we'd see the 7 best proofing software solutions for printers.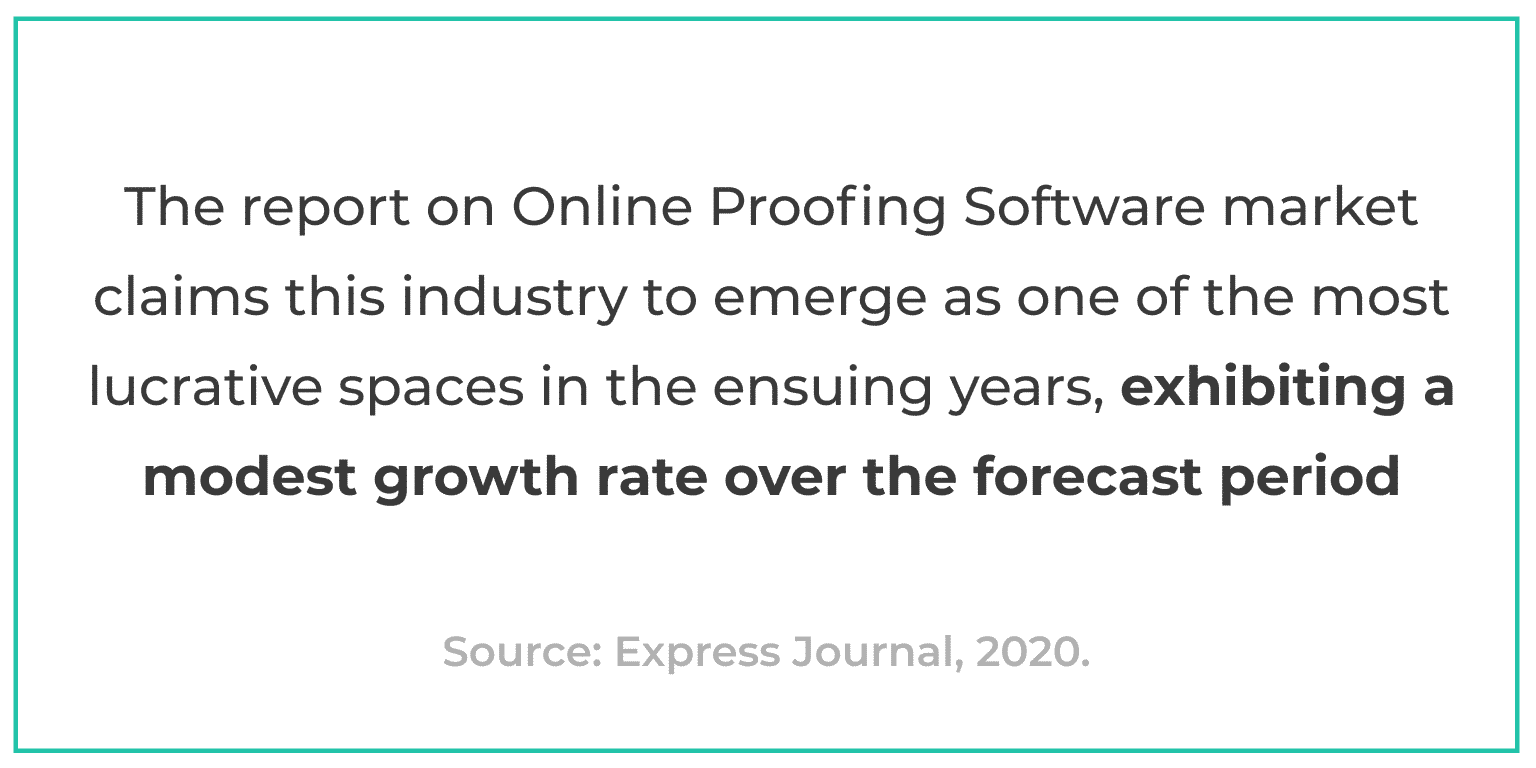 What is Online Proofing Software Solutions for Printers (and its usefulness)?
What is proofing in printing? Proofs offer the client a preview of their printed orders. Also, proofs are the last resort to detect possible printing errors. An excellent proofing system will save your business money, shorten feedback, and improve efficiency.
Therefore, print proofing software allows collaborators to review and approve print documents. The manual alternative will be sharing the information over a phone line or email. However, we know from experience that such iterations are slow, costly, and ineffective.
Conversely, such a review can be done via the online proofing software and amended until it's perfect. In addition, proofing software allows for a centralized feedback system for creative content. The feedback is real-time and leads to a higher level of efficiency.
Online print proofing helps to prevent miscommunication, missed deadlines, and slow progress. In addition, it enables you to get a faster turnaround time for the most complex products, such as button badges.
What Are Important Criteria When Choosing Online Proofing Software Solutions?
Getting the right fit for your business is vital when looking at any new online software. As with most products and services, some companies make better online proof software than others. However, there are a few criteria you want to look out for before in a reliable online proof software. They are:
Notifications – A proper notification system is helpful as collaborators will instantly know when changes have been made. Timely notifications will also significantly enhance proofing speed.

Messaging system – Allowing content creators and clients to message each other on the online proofing system prevents miscommunication and allows for chat documentation for easy referencing.

Version comparison – You should be able to easily view any changes and make any required iterations quickly and efficiently.

File support – There are many types of files made in a creative process, and you want to ensure your proofing solution software supports them.

Integration – If you have existing software such as project management, design editing, or communication software, you want your proofing software to be compatible with similar tools.

Security – Online proofing tools can give multiple people access to different locations. The correct security feature to manage access and privileges will protect your business.

Interface – An easy-to-use software with a simple interface is vital for a smooth-running project.
7 Best Online Proofing Software Solutions for Printers
Filestage
Source Filestage is a content review platform that developers made for marketing teams. This proof tool enables your team and external partners to proof design files with each other. It makes it easy for team members to view and annotate files in real-time for marketing campaigns, video production, website design, product catalogs, or anything else - and to approve files when they are complete.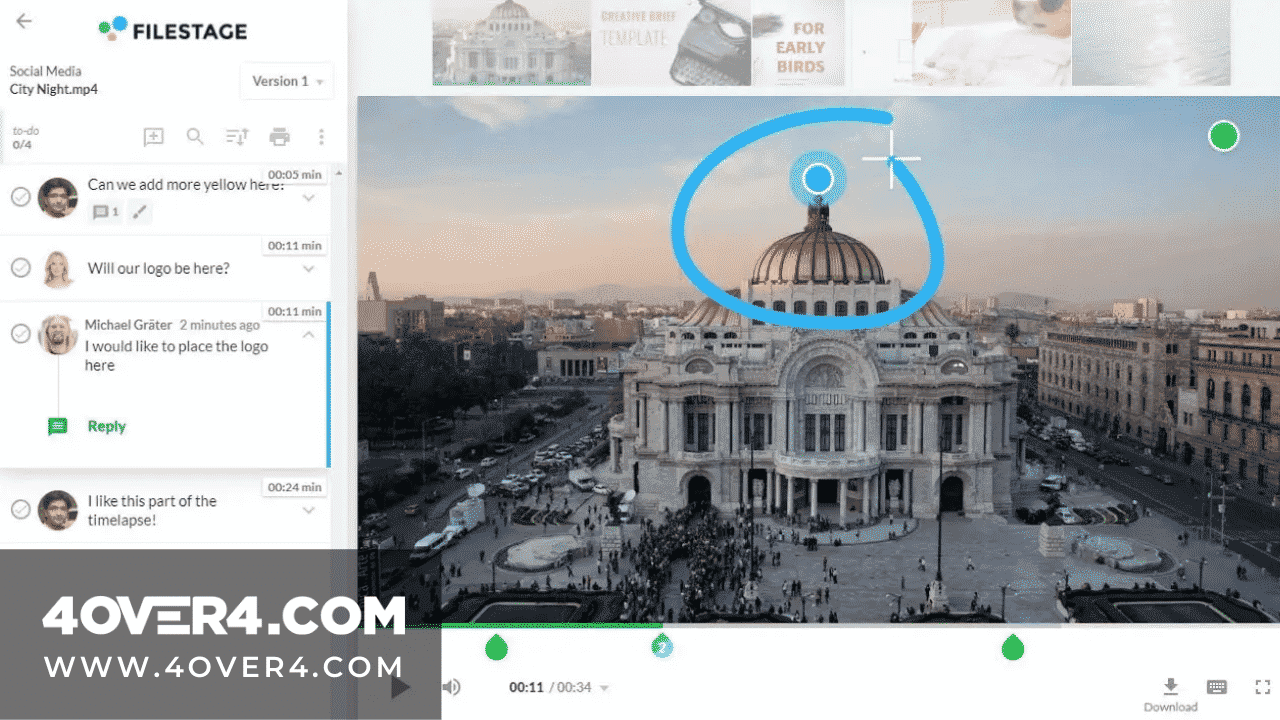 Pros
Complete projects faster (think of faster 3D Postcard printing, for example)

Fast client feedback

Transparent version control

Easy to use

Make communication visible
Cons
Ashore
Ashore is another excellent online proofing service. But it lacks some features of other proofing software. Yet, it has a unique tracking system to follow the workflow. Thus, Ashore is a good option for anyone looking for a simple proofing and printing system without frills.
Pros
Cons
Average usability

Lack of features
Approval Studio Online Proofing Software Solutions
If your line of work will require a lot of iterations and amendments, then Approval Studio would be a good option. The automated file versioning helps to keep a close track of the process, and clients don't require a login to see the different versions. All in all, it's a decent option for getting ideas quickly to print.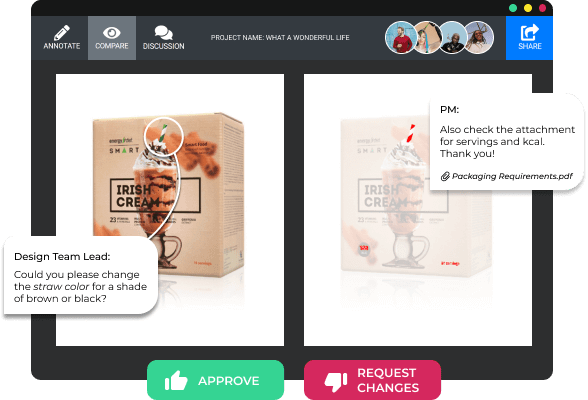 Pros
Cons
OnPrintShop
If you're new to online proofing and feel you'll need a high level of support, OnPrintShop is a good option due to its exceptional customer service. However, while that's great, their online support system could be better to avoid making a call in the first place. Their proofing and printing software is very user-friendly and has plenty of flexibility to build a workflow that suits your needs.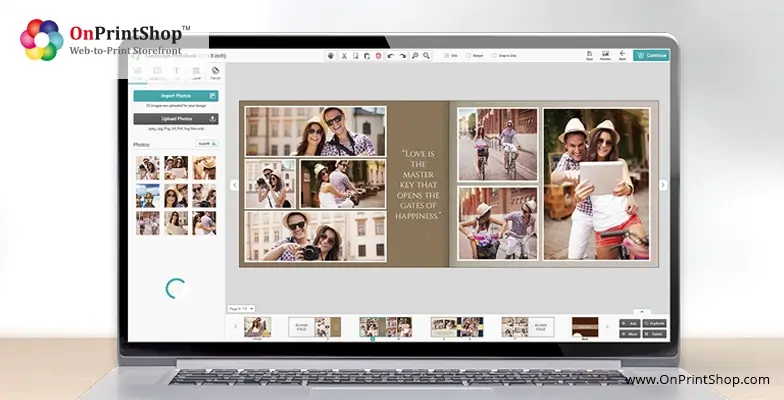 Pros
Cons
Enfocus - Online Proofing Software Solutions for Printers
Enfocus can be a great online proofing solution for printers if you can get to grips with how it works. It offers excellent workflow control while being highly secure and compatible with other software and file types. However, it can be tricky to use for some people. Also, the manual doesn't give much help.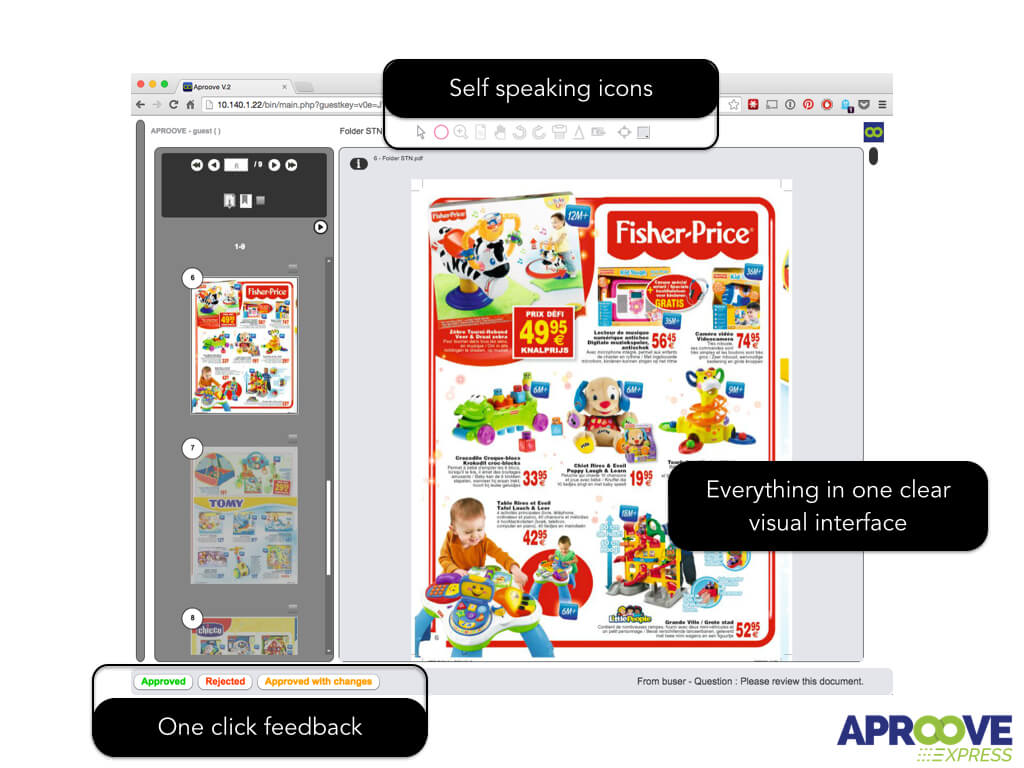 Pros
Cons
It can be hard to use

Unclear manual
Helios
Helios is a brilliant online proofing software solution for printers that can take you from content creation to print. The versatile software works on images and PDFs for color proofing. There is also an optional process and workflow automation component that streamlines the process.
Pros
Cons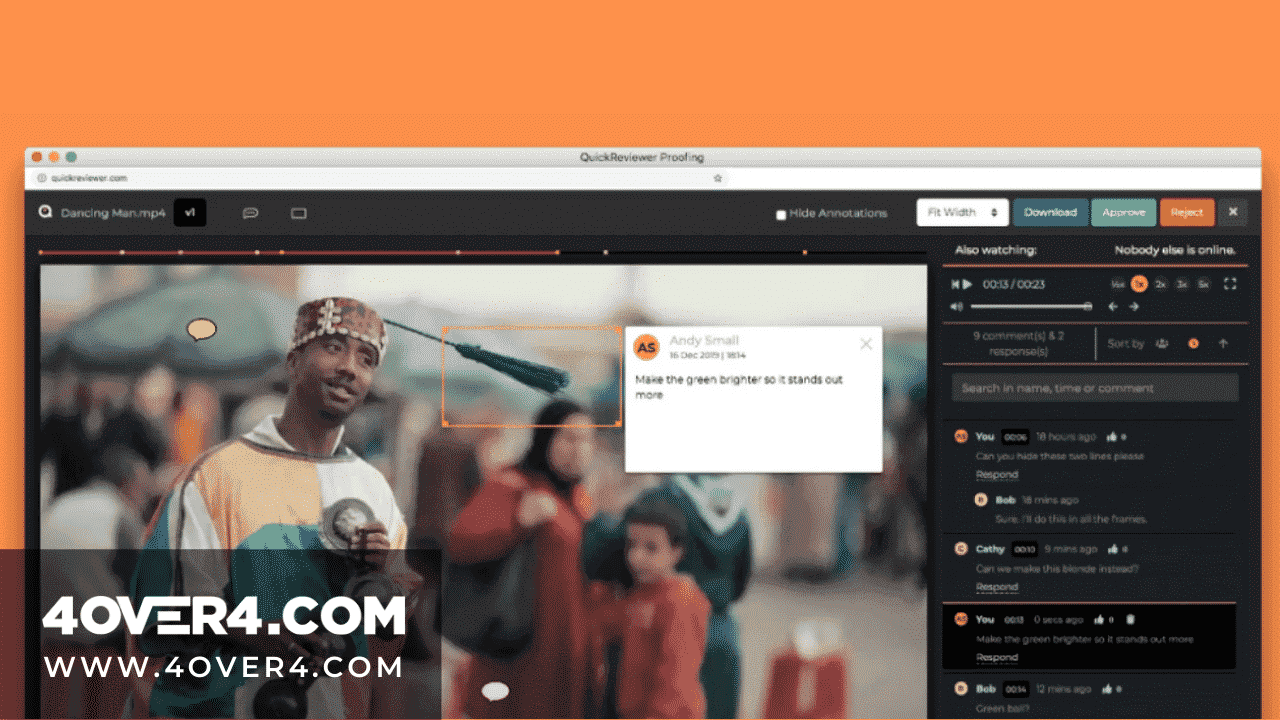 QuickReviewer Online Proofing Software Solutions for Printers
If you're on a budget and looking for good online proofing, then QuickReviewer is perfect. It's not as advanced as other software we've looked at, but it is cheaper than many others. For small businesses starting, it's a good option. It allows for quick approvals and plenty of improved collaboration. That simplicity also helps to make it easy to use.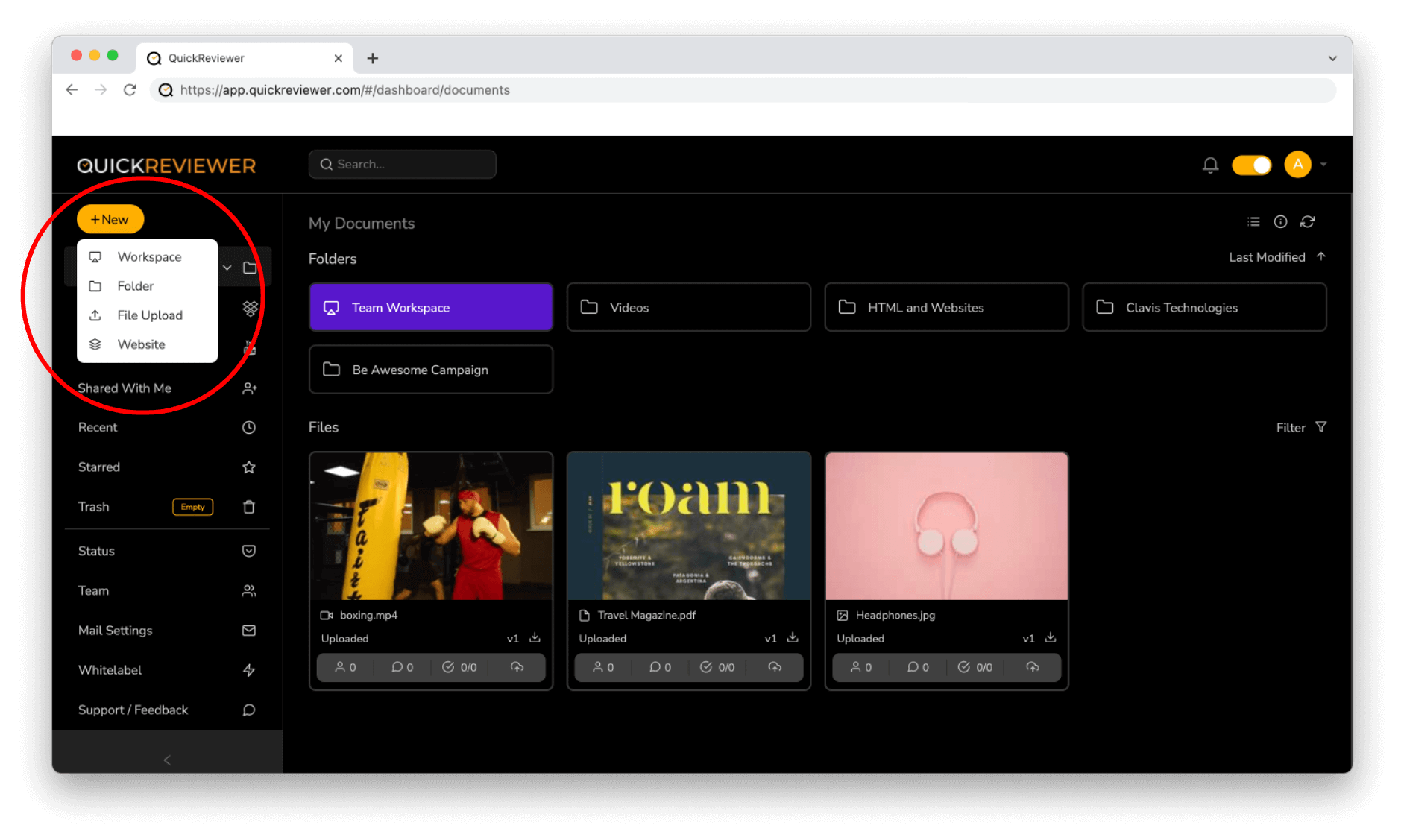 Pros
You can control video seed volumes

You can sort comments by user or time

It makes your business a good for finding cheap button printing and other products
Cons
Conclusion
There are many excellent online proofing software solutions on the market. And, the one you choose will depend on your business needs and budget. We hope this guide has helped you to understand some of the key features to look for and the main players in the market.
Printing services like 4OVER4 also offer clients free online proof for all print products via our free online proofing software. As a result, you can make last-minute adjustments to your print document, so it comes out perfect. In addition, our proofing feature lets you add comments, give final approval, and hasten collaboration for timely orders.
For free online proof, simply order your printed items on our website. We print business and marketing items such as business cards, stickers, labels, postcards, letterheads, etc. In addition, you can choose customizations such as paper type, finish type, item size, and quantity.
Your print option is set to "Straight to production" by default. Change it to "Free online proof" to get free proof. When you select the free online proof option, we print your order only after your approval.
Next, choose your preferred turnaround time. Some orders let you print on the same day.
Finally, upload or design your artwork and choose your preferred delivery method. If you select the "Free online proof" option, expect free proof.
Let's help with printing quality you can trust. Make orders today on 4OVER4.COM!

.