Jun 3, 2020 Clap 2461 ViewCopy Link
When you have several gift exchanges or giving ceremonies going around, you know that the holiday season has arrived. People crazily try to pick the best gift for their loved ones, which is quite a tedious task. One of the best ways to emphasize it is the use of holiday hang tags. What exactly are these high-end hang tags? Holiday hang tag printing with strings are the perfect addons to the gifts. It is one of the best accessories for all the last-minute holiday shoppers without handy markers and gift tags. Whether small or large to fancy or extremely simple gifts, or recycled or brand-new items, adding a greeting and an image has the power to inspire your seasonal customers. The design element and the text printed on it plays a significant role in creating an attractive and striking full-color hang tag. What are the different ways the luxury hang tags can inspire your customers?
Add Heart-warming Quotes on Hang tags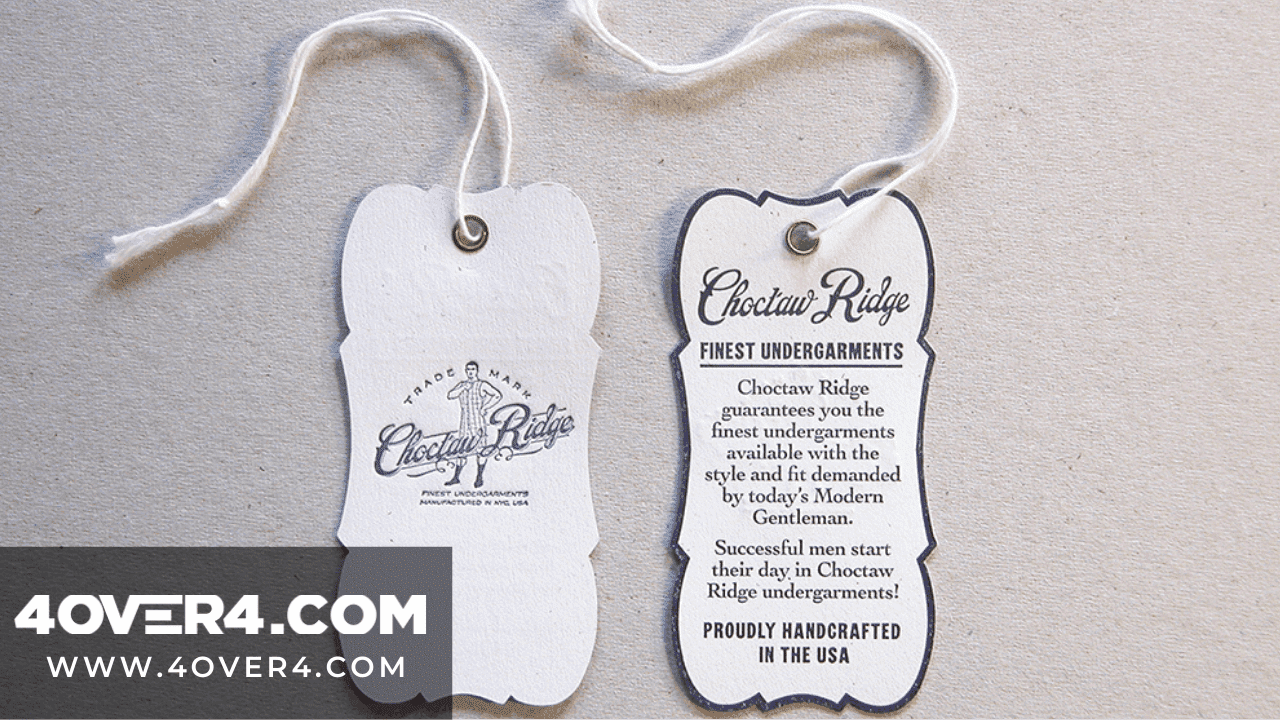 Source Personalized holiday gift tags are a great way to convey messages to loved ones. When you add die-cut hang tags to your items on sale with different heart-warming quotes and messages, the seasonal customers are inspired and motivated to pick them up. For instance, a Christmas tree-shaped die-cut folded hang tag with a message 'The number of miles may be many, but the number of memories is even more.' Such motivating and feel-good quotes instantly attract customers to purchase that product. You can customize the tags the way you want with thick cardstocks and amazing finishes from 4OVER4 to make it alluring for your customers. 4OVER4 is one of the leading printing solutions online for all your marketing materials.
Include a Touching Story
Adding a three- or four-line touching story can be a great way to inspire your customers. When a customer walks into your store, the only thing they have in mind is finding the perfect gift that holds meaning for their loved ones. Even if the product lacks meaning, a touching story printed on the product tag can quickly motivate the customers to buy an item. For instance, today, people are concerned about the safety of their loved ones in the Covid-19 pandemic. Suppose your small hang tag reads 'Mama bear says stop right there, please wash your hands and sanitize, I am small and the germs are mean!' Such a touching message has the power to connect with the customers instantly. In very few lines, you get to learn how important it is to wash hands and sanitize, no matter if it is a festive season or just a regular birthday gift.
Print Donation Pledges on Hang tags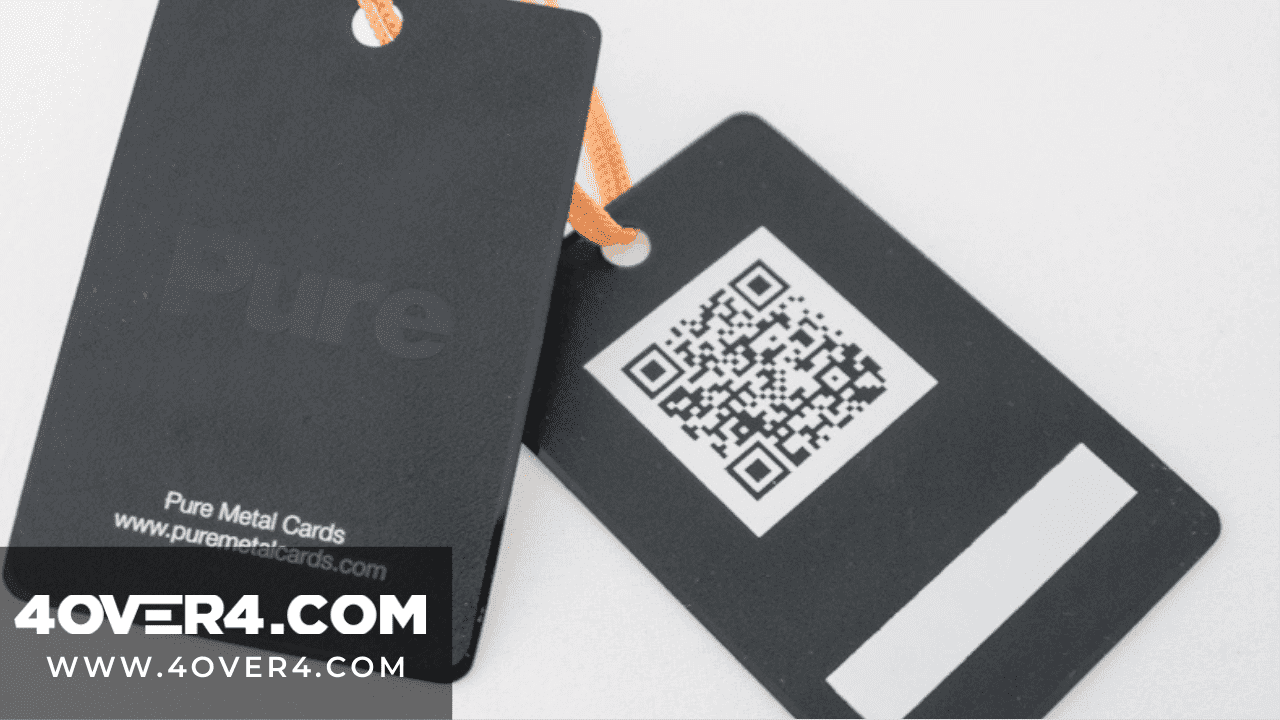 Source Printing your company's donation pledges on business cards lookalike hang tags can be an excellent and pioneering way of engaging with your customer base. It can also help in initiating momentum among your brand lovers in supporting your mission. For instance, you wish to promote a cause by selling your products and donate 50% of the funds raised to that cause. A hang tag message like 'Support us to feed 200 homeless children' can inspire people to take action and buy your product with the right cause in mind. Always try to make your custom hang tags for clothing texts attractive and prominent. The black hang tags with golden printed texts are a great way to highlight your donation pledges on product tags.
Holiday Imagery on Hang tags
The decorative holiday imageries printed on product tags are a great way to dress up an item on sale in the holiday/festive season. Usually, the tags are printed with care info, brand details, pricing, etc. that makes it dull. Printing holiday imageries adds a handcrafted touch and season spirit to your hang tags. You may include or print holiday images according to the festival on top of a folded blank hang tag and hang it on popular seasonal sale items like Christmas cakes or valentine candies. It helps in encouraging customers to purchase such things as a gift. This can be a significant way of helping people with a secret Santa message during Christmas.
Add Coupons on Product tags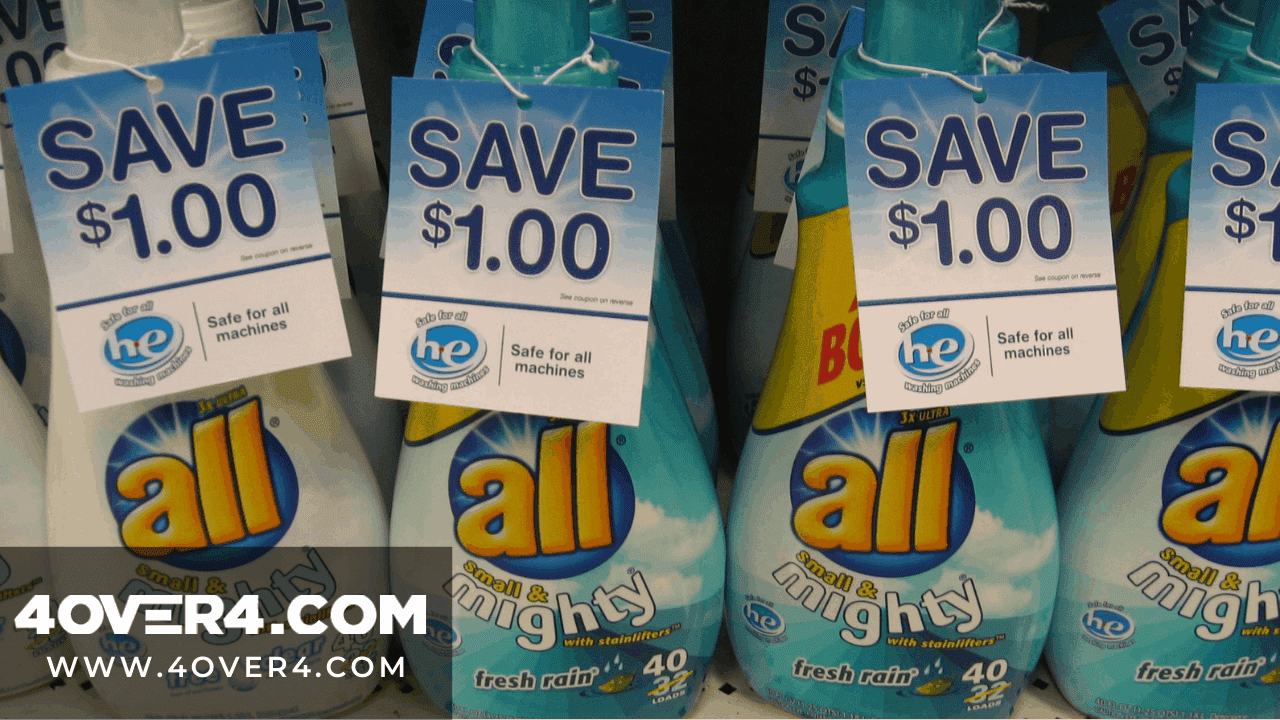 Source Adding coupons can be an effective way if you are looking to encourage seasonal customers to buy your products. According to A.C. Nielsen's report, around 66% of shoppers in America look for coupons actively while purchasing their products during the festive seasons. By adding coupons, you give the customers a reason to buy without fail. You may either design the whole hang tag as a coupon or add a perforated part to your hang tag to tear-off while checking out. 4OVER4.COM is one of the most trusted printers based in New York that has the aesthetics and ideas to design the best holiday cheap hang tags with string that can inspire people as well as make it an excellent purchase for the customers.
Plan Ahead for Seasonal Festive Promotions on Tags
Valentine's day, Halloween, Thanksgiving, and Christmas are the best times when every other business offers a discount, but you must know the right places to visit to get the ultimate deal. 4OVER4 is one of the best destinations to print custom tags at the most affordable rates. Make the designs attractive with the festive messages printed on them to inspire customers to buy. All the festivities only turn out to be extraordinary if the loved ones are happy. Whether friends or family, sending a personalized message on a hang tag with a small gift, doubles the happiness. A picture greeting tag lets you forget the crowded gift store during the year-end and adorn your Christmas tree with your customized adornments like family photos, custom messages on hang tags, etc. Decorating the Christmas tree becomes super easy with custom hang tags printing.
Conclusion
Whether you choose a 14 pt cardstock or a 16 pt ultra-thick cardstock, 4OVER4 range of hang tags can be one of the best gift packagings for your loved ones. People can instantly feel the urge to buy a product when they come across such high-quality hang tags with product info and festive messages printed on it. Whether you choose spot UV finish or gloss laminated hang tags, give your customers a reason to get drawn towards your products with high-quality product tag printing.