The Irish and the Irish-at-heart all over the world observe St. Patrick's Day on March 17th. What once started off as a religious feast day honoring the patron saint of Ireland has quickly developed into a festival commemorating Irish culture internationally with dancing, traditional Irish foods, parades and lots of green beer! In America, St. Patrick's Day is highly renowned as a party day, which makes traditional St. Patrick's Day party favors and custom party supplies obvious purchase items.
Do you want to plan a one-of-a-kind celebration that gets people in the St. Patrick's Day spirit without breaking the bank? We can help! Whether you're hosting a post-parade St. Patty's bash at home or a party at an Irish pub, custom printing is imperative when it comes to planning a memorable event.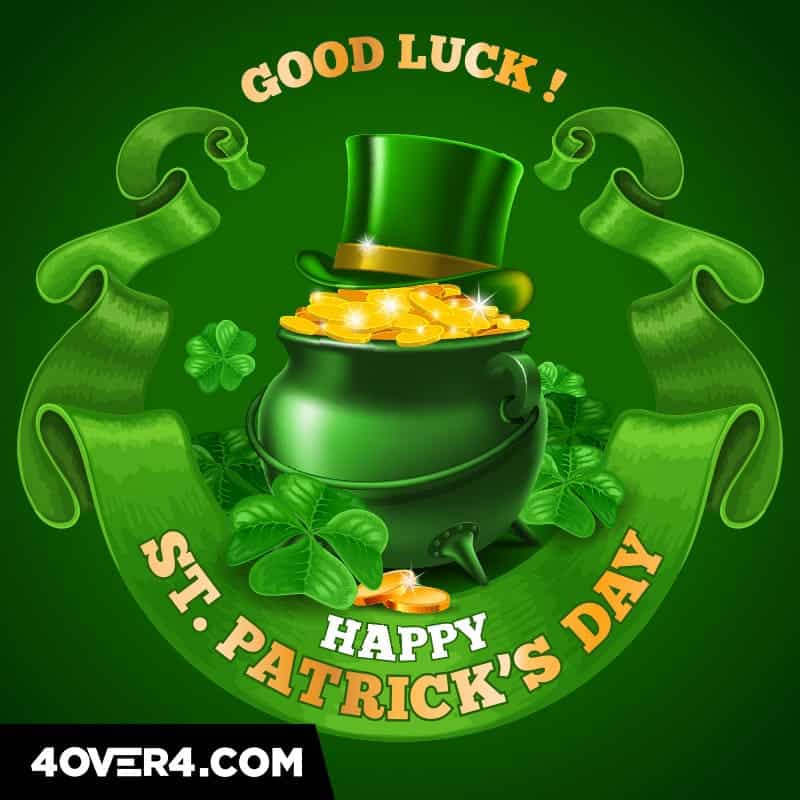 Get Noticed With These St. Patrick's Day Party Favors
From custom gold chocolate candy to jaw-dropping rainbow jello glasses, we bring you creative custom St. Patrick's Day party favors to wow your guests while helping you celebrate in style. Get your green hat, shamrocks, pots of gold and leprechauns ready! What are you waiting for?
St Patrick's Day Chocolate Candies
Who doesn't love chocolate? It's a sweet treat that always brings a smile. After your guests have enjoyed the St. Patrick's Day parade, greet them with a delicious chocolate candy wrapped in a striking gold paper featuring a custom printed label. Make sure to include a lucky message on the label design, so your guests will feel as lucky as a four-leaf clover!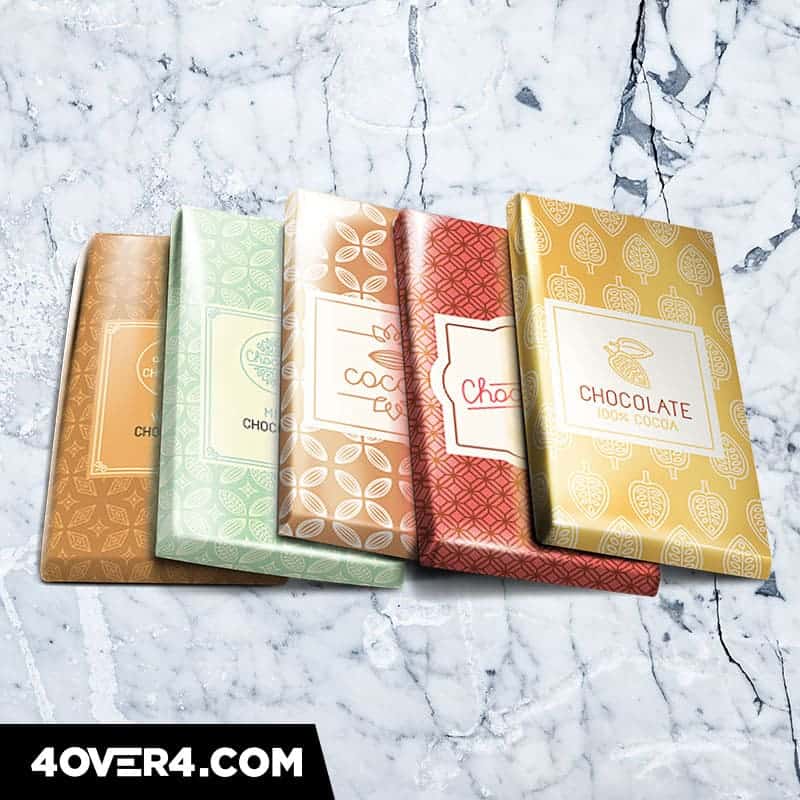 St Patrick's Day Menu
At your celebration, whet guests' appetites with a custom printed menu that can be used as a festive party favor. Not only does an eye-catching menu add a touch of pizzazz to the festive décor, it also shows how much thought and planning went into the event. If you want to further impress your guests, share a few lucky sayings by printing them on the personalized menu.
St. Patrick's Day Rainbow Jello
Wanna blow your guests' minds away? Treat them with colorful rainbow jello dressed up for St. Patrick's Day with a shamrock sticker on top! I mean, who doesn't love rainbow-colored jello? Making the jello is very simple. First, purchase jello in each of the colors of the rainbow (red, orange, yellow, green blue and purple) in addition to white jello.
Work layer by layer and put glasses in the refrigerator for around fifteen minutes between layers.  The entire process usually takes a couple of hours. Top the last jello layer with a custom printed sticker attached to a toothpick featuring a green shamrock and the message "LUCKY." These party favors will be a huge hit at your bash!
St. Patrick's Day Coffee Mug
Custom printed coffee mugs filled with gold coin candy are always a go-to St. Patrick's Day party favor! Personalizing your ceramic mugs according to the party theme and colors will make them look gorgeous on your table. Adding a date and a lucky message is the best way for your guests to recall exactly where it came from. This keepsake lets you spread some St. Patrick's Day luck even long after the holiday is over!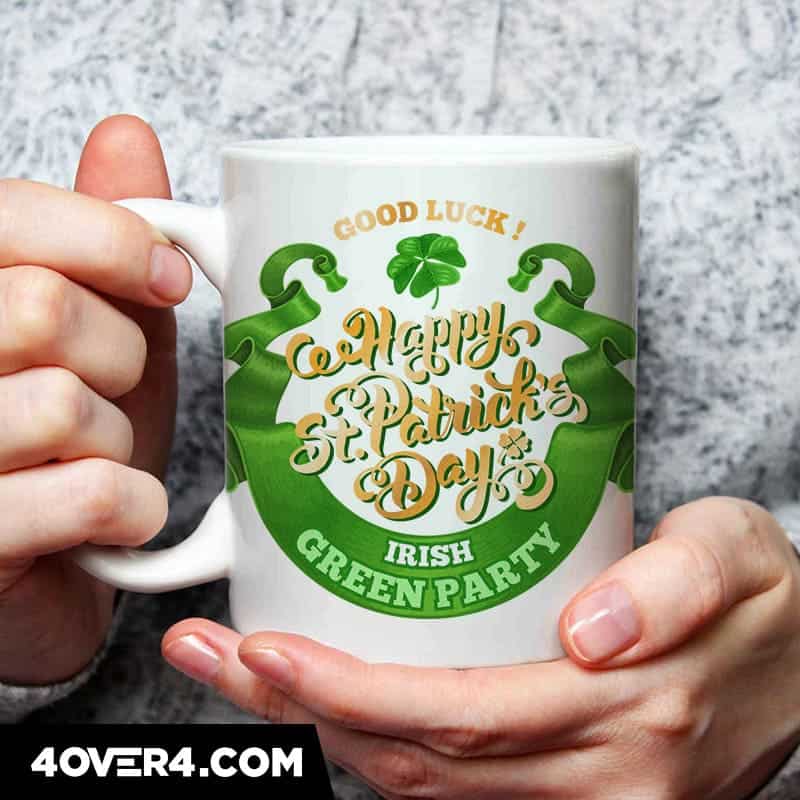 St. Patrick's Day Favor Bag
Satisfy your guests' sweet tooth while celebrating the luck of the Irish. Give them party favor bags with chocolate coins inside! Just purchase gold chocolate coins at the store and order custom header cards featuring a message, shamrocks, a leprechaun or any other St. Patrick's Day design. Place the gold coins in cellophane bags and add the header cards. Your guests will be thrilled with their sweet takeaway treat!
St. Patrick's Day Water Bottles
In order to further enhance your St. Patrick's Day celebration décor, show guests that you didn't miss any details. How about awesome water bottle labels which can be printed on full sheet waterproof labels? In addition to bottles of green beer, purchase custom water bottle labels featuring St. Patrick's Day designs to be used at the bar or as party favors. Make sure to incorporate a shamrock on the custom labels as well, pulling the party theme altogether.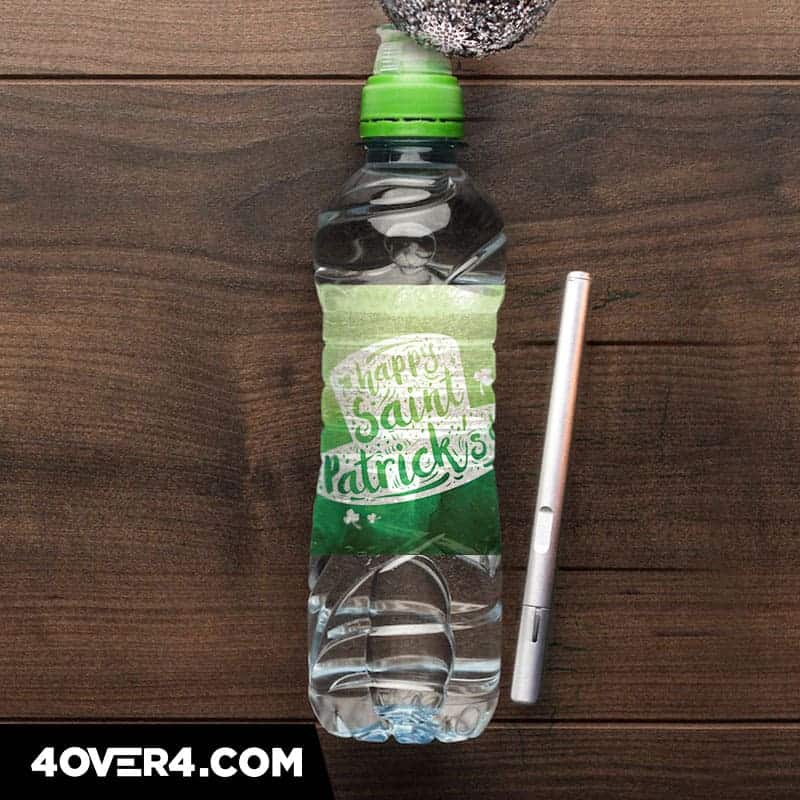 We hope these creative St. Patrick's Day party favor ideas guarantee your memorable celebration. Please feel free to kindly leave a comment below. Happy St. Patrick's' Day! Don't forget to wear green if you don't want to be pinched!