T-shirts have long been contemporary wardrobe staples for women, men and children.
Building an online T-shirt business can be extremely profitable with low startup costs. However, there's no doubt you'll be facing some stiff competition as an entrepreneur with the rapid growth of these types of businesses.
The good news? Launching and building a new T-shirt brand from scratch is relatively quick and inexpensive.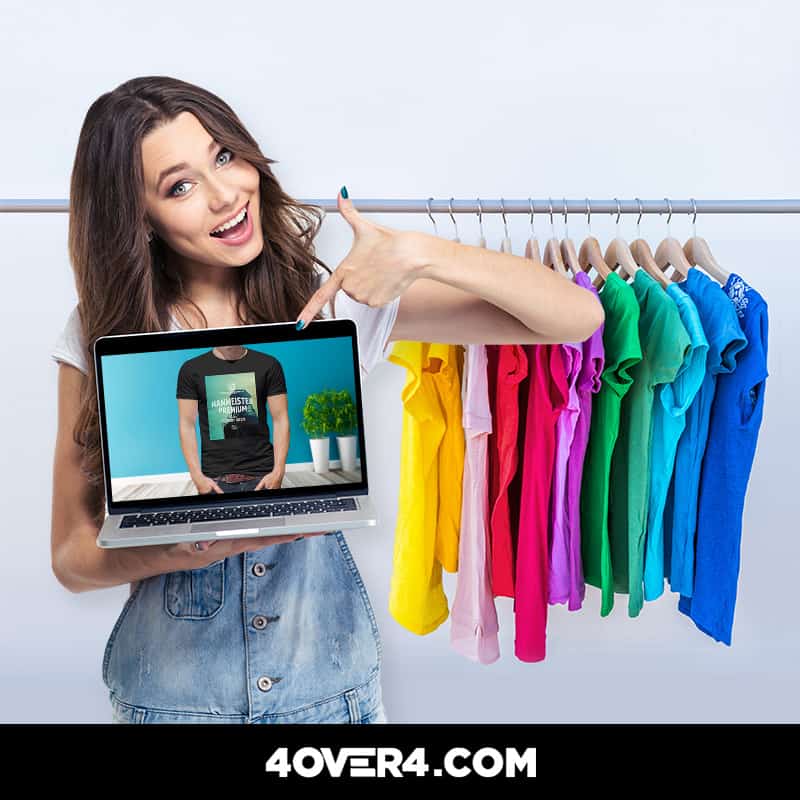 If you have already decided on the kinds of
custom T-shirt
designs you'd like to sell,
you can be up and running in as little as a few weeks! By taking advantage of a suitable app or online store, you can easily connect your virtual store to a T-shirt printer in minutes, and have the T-shirts ready to send to your customers in no time.
Grow Your Online T-Shirt Business With These Simple Tips
To help you out even further, we've gathered five tips on how to stand out with your online T-shirt business. Perhaps now you can add an extra income stream in the next month or so with your successful online business!
Tip #1: Know Your Target Audience
Who exactly is your target market? Fraternities? Churches? Athletic teams? Companies? Moms?
The first step is identifying a hungry market prior to launching your business. In fact, nowhere is it more relevant to know your audience than in the graphic T-shirt industry. Every group of people wants something different in a t-shirt and those things are important to identify. 
To build a flourishing T-shirt printing business, you must stand out from the competition by catering to a specific consumer.
In general, categories such as T-shirts with inspirational quotes are too broad to attack in such a developed industry – you must tighten it up!  T-shirts with inspirational quotes that relate to college students would be a smart example of a more specific niche.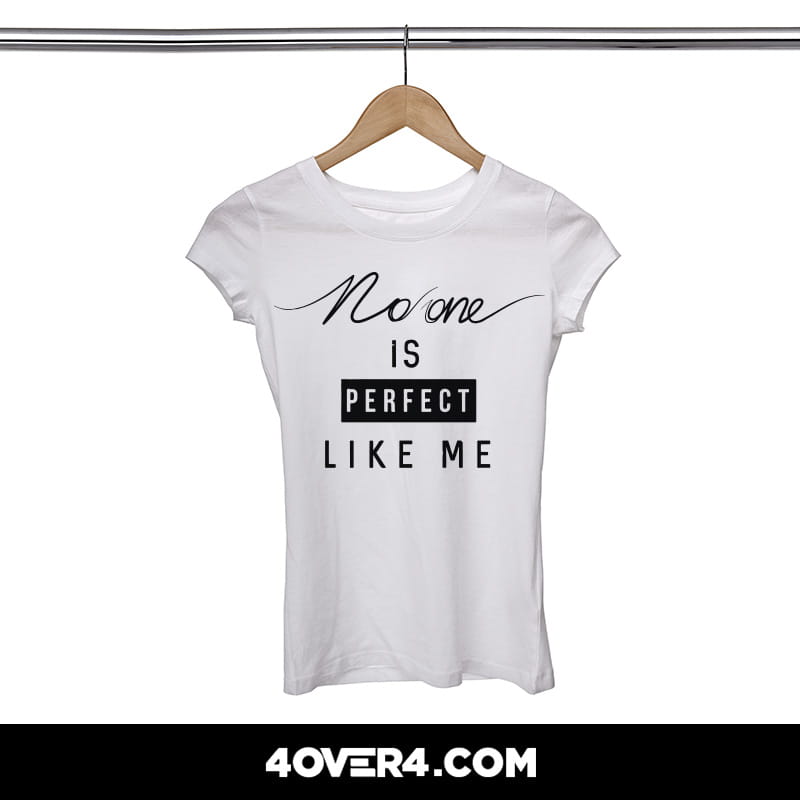 Tip #2: Choose a Business Model that Fits You like a Glove
A couple of decades ago, you needed a bulky and pricey printing press in addition to lots of inventory if you wanted to establish a T-shirt business.
Luckily, in this era of accelerated technological progress, you don't even have to see or touch the T-shirts you sell.
Intrigued?
Businesses such as CafePress.com, Teespring.com and Zazzle.com give you the opportunity to open something highly-known as a POD (print on demand) T-shirt company.
In other words, you create the unique designs and upload them to their sites. Afterwards, they'll take care of everything from that moment on, from printing to shipping to returns. It's that simple! This means you do not have to deal with many of the difficulties of opening a traditional business.
Tip #3: Think About Your Design Strategy
Design is another critical factor when it comes to online T-shirt businesses.
Will you be an artwork-centric, a slogan-based, or a true design T-shirt company?
You'll need to find slogans and graphics that convey the personality of your target audience.
Creating designs unique to your market's needs will
make a long-lasting and prosperous online business.
And remember, the last thing a user wants to see in your online catalog is a T-shirt design found somewhere else!
Want to get consumers in on the creative process? Launch contests on your website where you ask users to design or choose a T-shirt they would love to purchase. This way, you'll learn about your target audience's personal style. You can also look on idea boards or ask for input or edits on social media posts.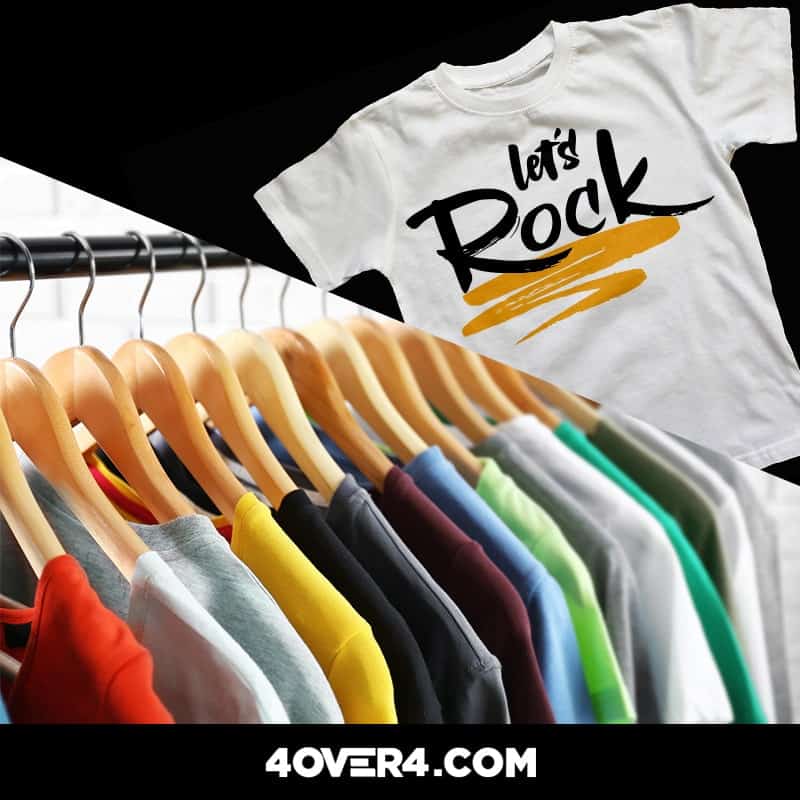 Tip #4: Sell T-Shirts of Superior Quality
Why do you buy designer brands? Social status, a stylish look and feel, long-lasting materials – in other words, you pay extra for quality! The same principle is observed with online T-shirt businesses. In addition to one-of-a-kind designs and truly knowing your consumer,
the third pivotal factor when it comes to the sustainability and success of any online T-shirt business is quality.
Artwork that cracks and fades or a T-shirt that rips and shrinks will definitely not get any stellar reviews online! More importantly, don't expect customers to rave about your product and come back for more.
Tip #5: Build Your Brand
Every accomplished entrepreneur knows that great ideas are a dime a dozen. Many business owners trying to build an online store fail in the marketing of their business.
For T-shirts, Etsy, Pinterest or Instagram are awesome marketing avenues for terrific designs.
However, with the highly-competitive nature of this industry, it's imperative that you create a brand story for your business. Your brand ties together all your choices including your quality, niche, and designs.
Building a one-of-a-kind and likable brand is crucial for companies in such a highly competitive industry. It's extremely important for an online business to have a distinctive presence to truly capture potential customers' attention.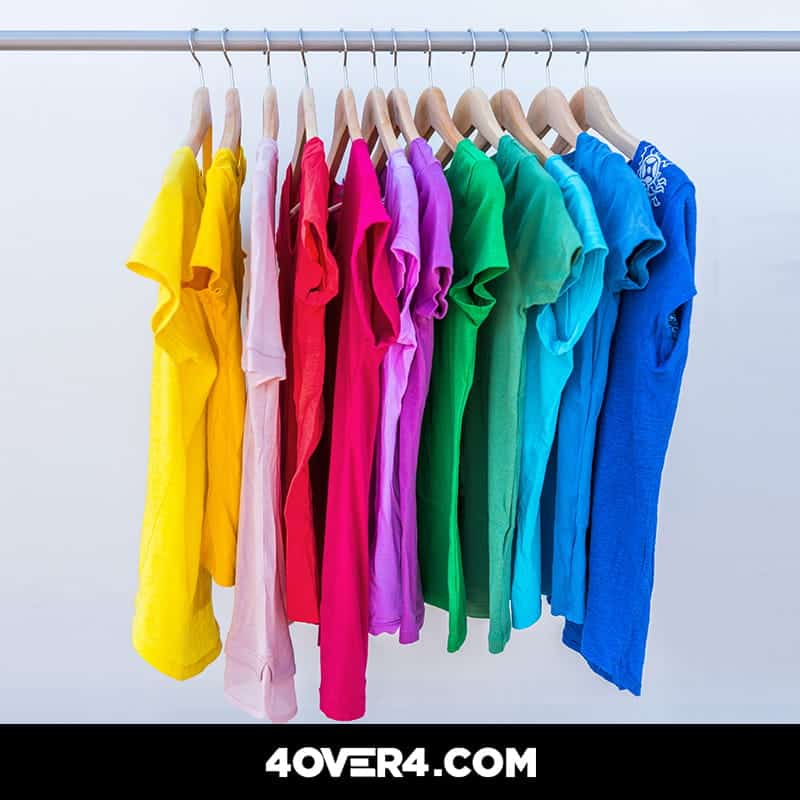 Strive Towards Success
We hope these tips help you start a successful online T-shirt business. It's your turn to start thinking about your niche, designs, and marketing strategy in order to succeed. And remember, finding the right niche could make or break your company – that's the bottom line.
Ready to start expressing your creativity? Visit our
website
for further inspiration. We are the household name for quality printing, including custom T-shirts. 
With 4OVER4.COM you can start an online business easily using high quality products. You can promote your products and really make your business shine. Reach out to 4OVER4.COM today!