If you are in the real estate industry, you probably know that standing out among hundreds of agents and realtors can be a terribly difficult feat. There's no doubt that the real estate market is more "fiercely competitive" than ever before. Fortunately, print marketing tools enable real estate companies and agents to rise above the competition and make a lasting impression to prospects. Using the right print marketing materials can boost your local exposure, ultimately leading to higher profits.
Whether you're new in the real estate industry or want to increase your visibility, consider implementing or reinventing these 5 tried and tested print marketing materials that will deliver successful outcomes:
#1. Business Cards
A face to face talk at a trade show or corporate event is a unique chance to present yourself as a professional real estate agent. Handing out eye-catching business cards can create a killer first impression while increasing the chances of being remembered. These must-have tools can create a bond with your target audience on a more personal level, do your business cards do that?
If you're not quite sure, you should come up with a trendy, clever design that makes your brand memorable. Express your brand identity through memorable business cards. If you design your business cards strategically, you will be the first thing that pops into your customer's minds when they need real estate services. So, here's three simple tricks to wow your customers in a unique way:
Go with business cards in die cut shapes like a small home or luxury mansion
Include a professional-looking picture of you
Choose spot UV or gloss lamination finish to highlight your logo or name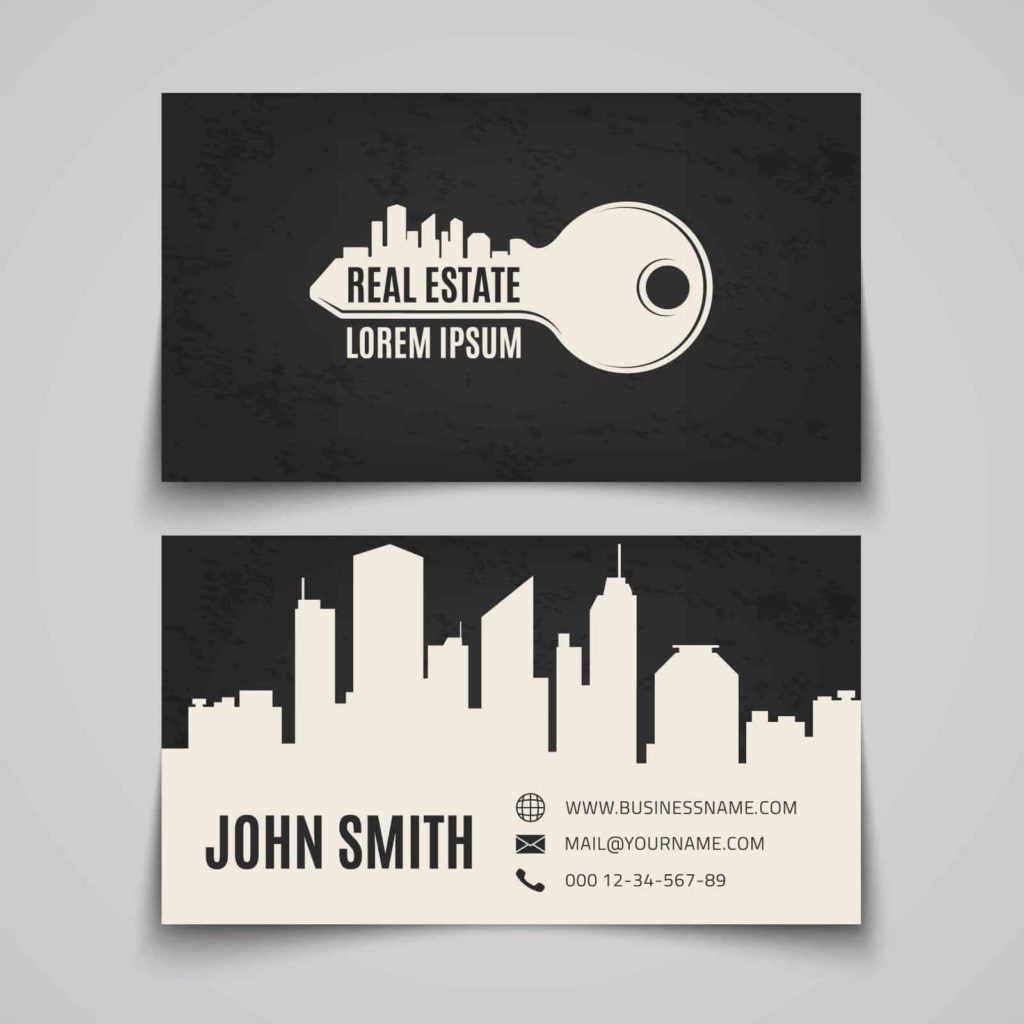 #2. Yard Signs
Real estate yard signs are one of the most traditional signage methods in the industry. The classic "for sale" yard signs haven't gone out of style; they are still used by real estate pros as a powerful weapon within their marketing arsenal. Realtor yard signs should not be overlooked because as stated by the National Association of Realtors, 53 percent of today's home-buyers list "yard signs" as the method they use to find a home.
A great-looking, custom real estate sign that attracts attention will help you stand out from the crowd. Most importantly, it will help you establish your brand identity while building credibility. To make yours as effective as possible, follow these tips to get the most out of your real estate signs:
Use prominent colors and contrast them effectively
Stick to the KISS method
Include your logo, name, photo, a clear call to action and basic contact information
Choose easy-to-read fonts like Arial or Sans Serif
Go big
If you want to get a durable, weather proof yard sign, today is your lucky day! Order our high-quality yard signs with 30% OFF discount using coupon code RLST30 at checkout.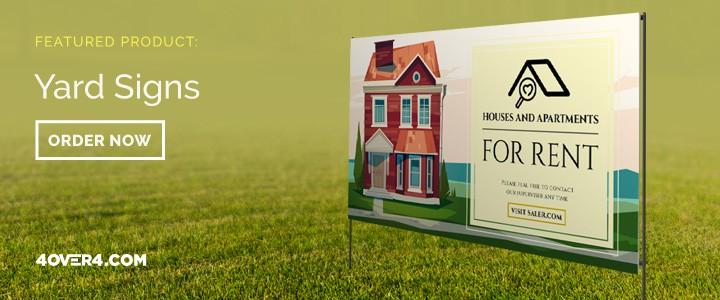 #3. Outdoor Banner
One of the most common signage in the real estate industry is outdoor banners. They are an effective way to showcase and sell or lease a property. The great thing about outdoor banners is that they do not go unnoticed, so you can increase the number of potential buyers that come to you without spending too much. Our Real Estate Banners are printed on premium UV resistant outdoor vinyl to make sure they withstand harsh weather conditions and the test of time and you can choose custom sizes from 2" x 4" to 16" x 150".
Attractive, full color vinyl banners can draw attention to your property and help you get more calls than without an outdoor banner. All you need to remember is to ensure readability, choose vibrant colors wisely and stick to the latest trends in real estate designs like some hilarious funny signs out there.
#4. Brochures
If you want prospects to obtain information about your real estate business, create a marketing brochure that serves your specific purpose. Start with a plan and decide what message you want to convey. Want to impress your target audience? List the benefits of choosing you? Display your latest achievements? A clean brochure design with the appropriate information helps you maintain contact with your existing clients and attract new ones.
These handy marketing pieces can inform prospective buyers of your experience, achievements and qualities that make you an outstanding real estate agent. High quality pictures, well-written information, QR codes and listing details are key to catch the eye of a possible prospect.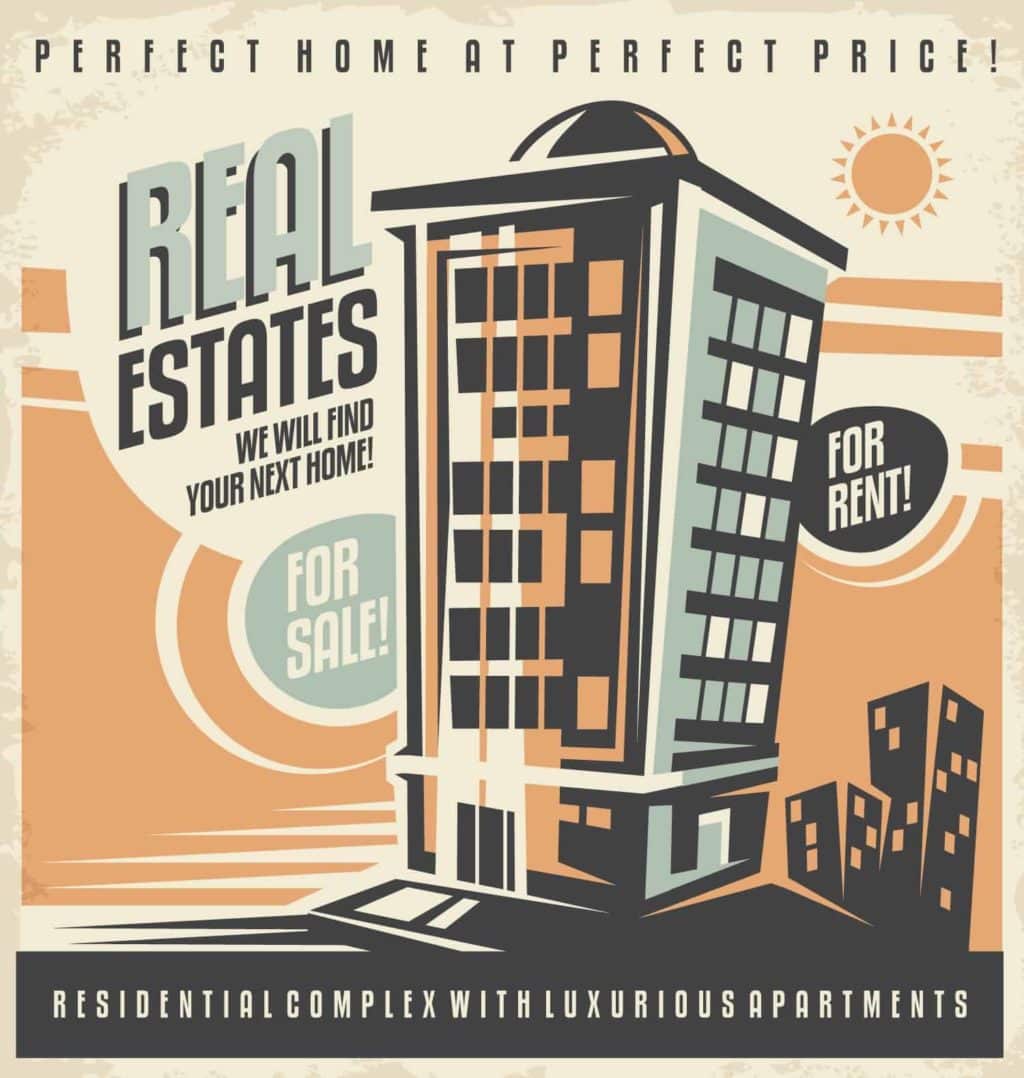 #5. Postcards
Real estate postcards? These marketing tools have endured the test of time for reasons such as their costs-benefits, effectiveness and impact. Post cards for real estate is the perfect print material for a direct-marketing campaign. Custom postcards are as versatile as you want them to be; your direct-mail campaign can focus on communicating with existing buyers, generating referrals and repeat business or targeting first-time home buyers to increase listing opportunities.
Real estate postcards generate positive outcomes without breaking the bank. They are perfect for time-sensitive campaigns, as we can have them ready even the same day. Further to add, postcards can remind your clientele of your name and services you provide year-round, if you sent out postcards during the most important holidays.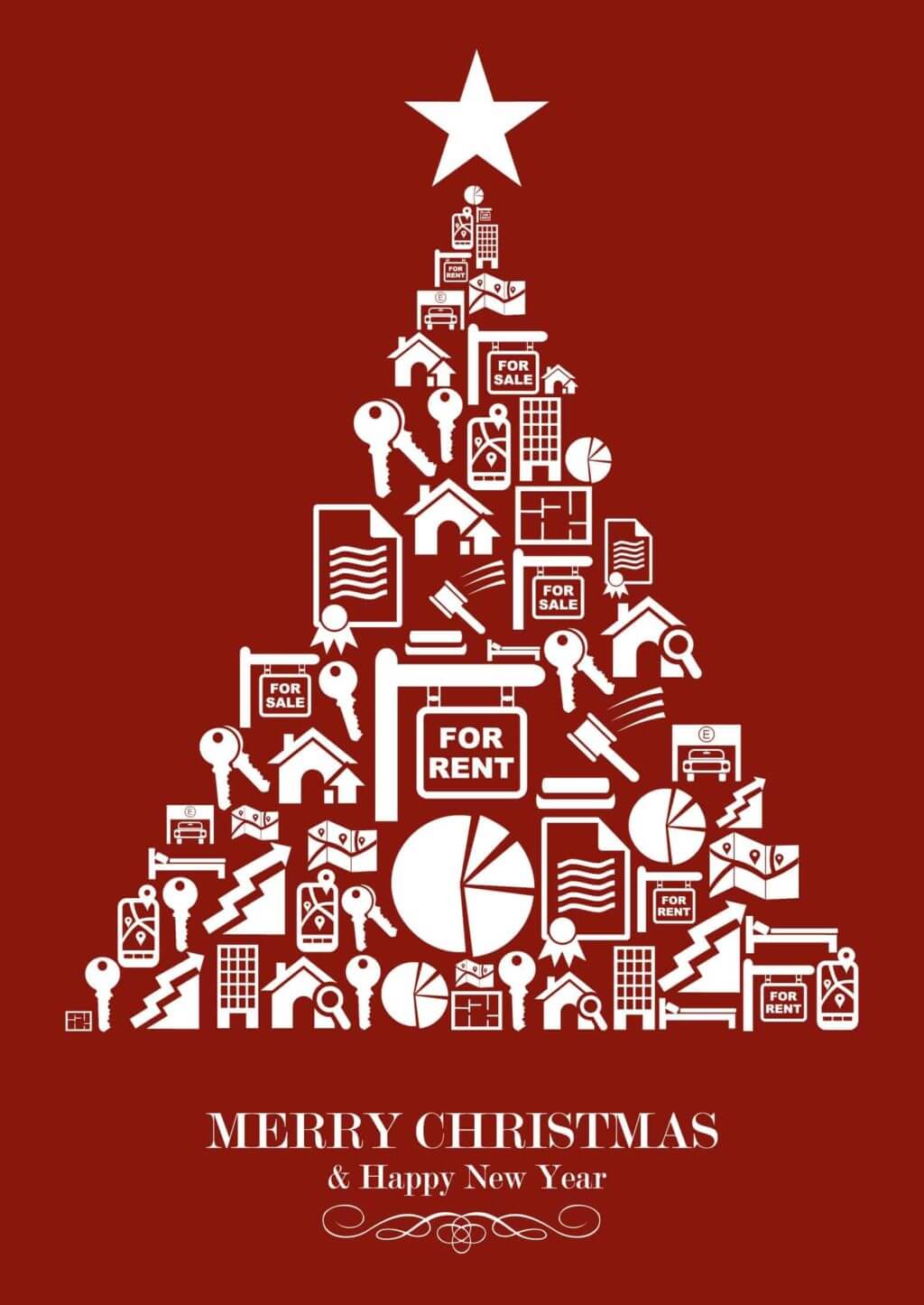 To win the real estate game, you need to include effective advertising materials such as yard signs, outdoor banners, business cards, brochures and postcards into your marketing arsenal. These will help you gain clientele that convert into more sales.