Fundraising events are essential for every non-profit organization. However, there is no doubt planning these gatherings is risky and time-consuming. Successful events depend on having the right know-hows and skills to manage your resources and execute a plan.
When it comes to successful fundraising campaigns for your organization, you must be creative – step outside the box and test new tactics.
 Not every method will work for every organization, so testing is crucial.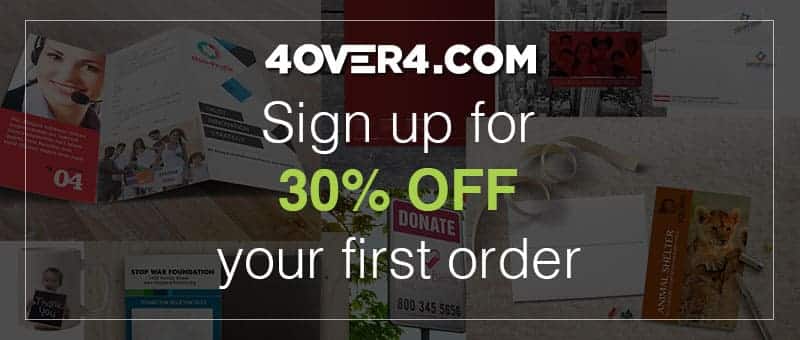 Explore These Fundraising Event Ideas
In today's blog post, we bring you five creative fundraising event ideas for nonprofits. Perhaps these will give you just the spark you were looking for.
Of course, we also added a few print ideas to support the cause!
1.Silent Auction
A silent auction brings your donors together for a night of excitement, fun and bidding wars! The items that will be auctioned can be donated by
local businesses or individuals
.
During the auction, your donors will put their bids with either printed out bid sheets or with mobile bidding software. In the end, the person with the highest bid for each auction item goes home with it, and your nonprofit goes home with the amount the donors paid for it – it's a win-win situation!
Take a look at
our table tents
to identify your event and let people know what's being auctioned!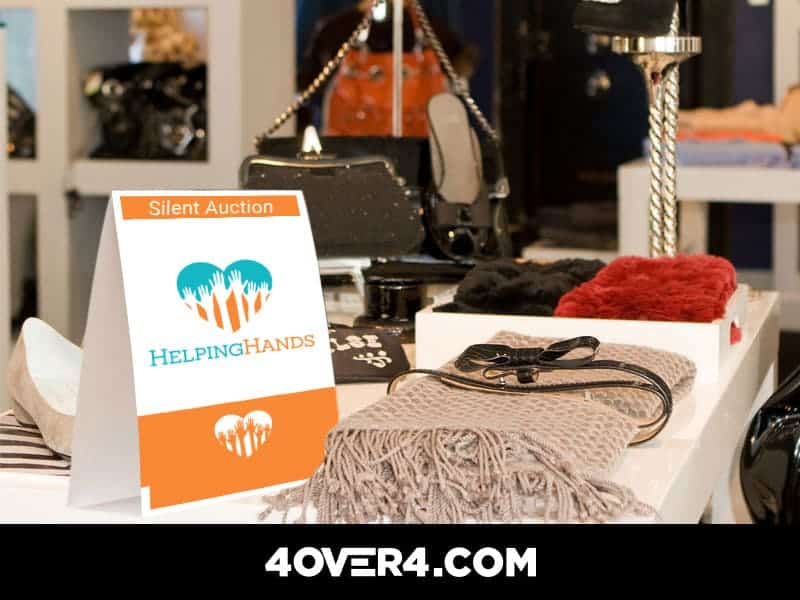 Walkathon
Wanna promote a healthy lifestyle while raising lots of money for your organization? Host a Walkathon! It's a fun way to encourage participants to raise money for their cause by collecting pledges for walking a distance. Your nonprofit generates extra revenue while your donors get to exercise!
So, which print materials would you need for a Walkathon? You can order unique
custom printed t-shirts
that all of your
supporters will look forward to wearing.
Consider selling them to cause supporters in advance so they can wear it to the event. Also, consider our outdoor signs to let everyone know what the event is about.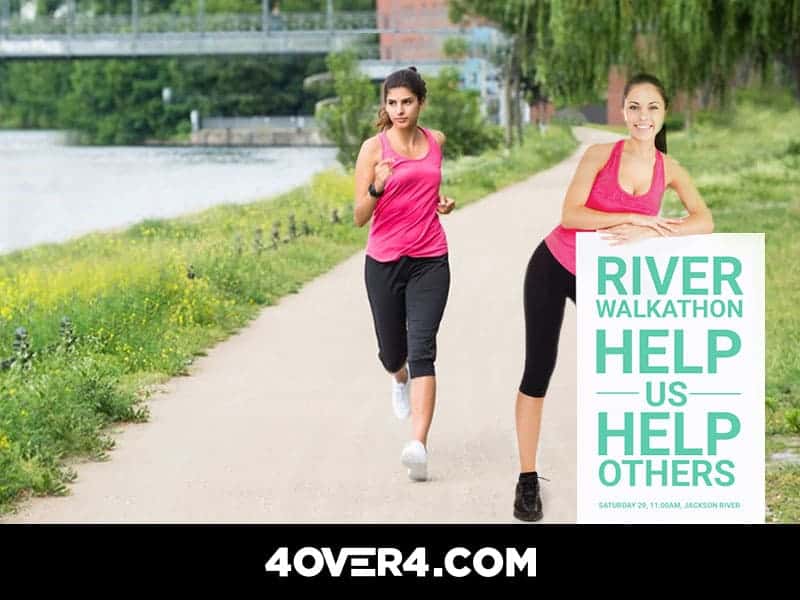 Talent Show
Hosting a talent show is an awesome way for your community to get together and applaud locals and their talents. Hold auditions in advance and have rehearsals to ensure that the night will go off smoothly. Charge an admission fee for audience members and an entrance fee for participants. To further increase profits, you may also ask the people in the audience to choose their favorite act simply by voting with their own dollars.
Make sure to promote your fundraising event. Perhaps you can send out emails, post about the talent show on social media and put eye-catching
 A-frame signs
around town.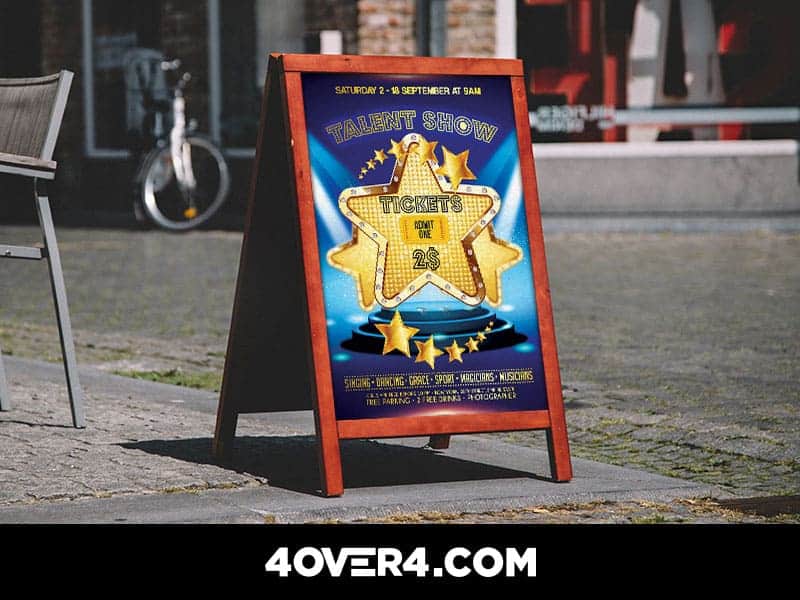 Trivia Night
Since everyone likes a bit of friendly competition, your nonprofit organization can most certainly benefit from hosting a trivia night at a local restaurant, pub or bar. Ask for donations all through the trivia night or charge a fee to participate in the fun and games.
A trivia night is an excellent way to cultivate friendly competition while helping your nonprofit  raise money for its cause.
You'll need to determine the questions, scoring system and categories for your event. Next, you should start promoting your event on social media and with an
out-of-the-ordinary direct mail postcard campaign. To raise a lot of attention, place 
beautifully-designed posters
 around town.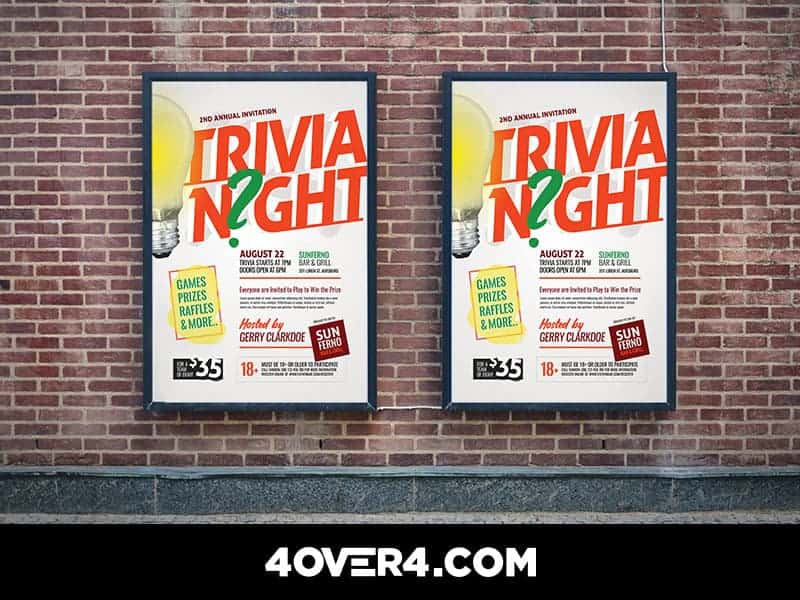 Potluck Raffle
A potluck raffle is perfect for raising money while introducing people to new foods. How does it work? Volunteers make dishes that participants then vote for with raffle tickets.
At the end, whoever purchased the winning ticket takes the dish home.
Encourage volunteers to include the recipe for their tasty dish - winners will enjoy being able to recreate the dishes at home!
To plan the potluck raffle,  start by setting a date and finding a venue. Then, put out the call for potluck dishes. You'll also need to promote the potluck raffle with traditional communications such as eye-catching.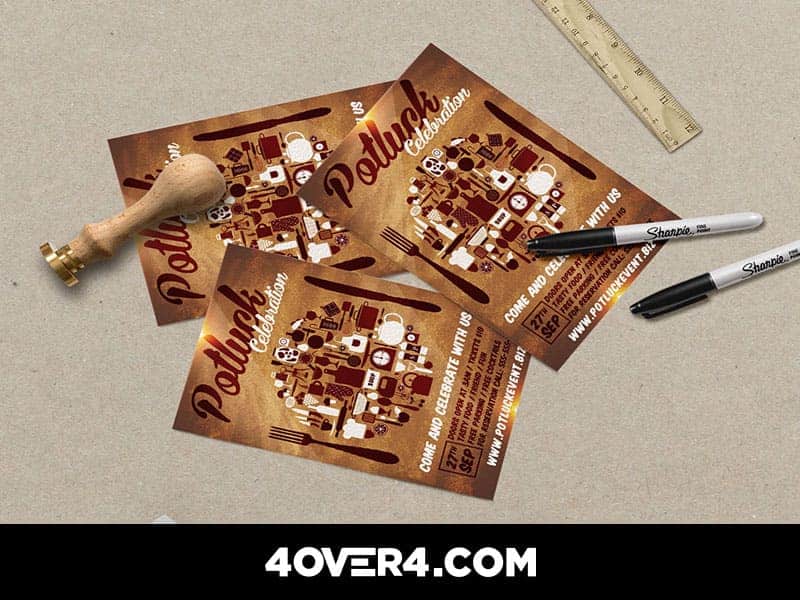 4OVER4.COM can help you with all of your printing needs especially when it comes to fundraising ideas, selling tickets, and any other element to your event!
Which profitable fundraising event have you held in the past? How have you promoted this event? Did it work?
We'd love to hear your thoughts! Please feel free to kindly leave a comment below.
Have you heard about 'Operation Giveback'? It's our printing program for Nonprofit Organizations. Click below to learn more!