It's that time of year when the heat of summer disappears and fall's beauty emerges. The leaves change colors, your favorite apple or pumpkin-flavored treats are calling your name, and your cozy cashmere knits are ready to shield you from the chill in the air. Autumn is a favorite season for many of us for all the right reasons! And if you are a business owner or entrepreneur, it also means it's time for new fall marketing ideas! Ready to make the best out of the changing seasons with a seasonal marketing campaign that brings prospects and old customers in during the lead-up to the holidays? We can help! After careful research, we've come up with five expert tips to help you fall into your 2017 fall marketing plan. Now you can promote your business and reap the rewards before 2017 ends with smart marketing tactics during these overlooked months!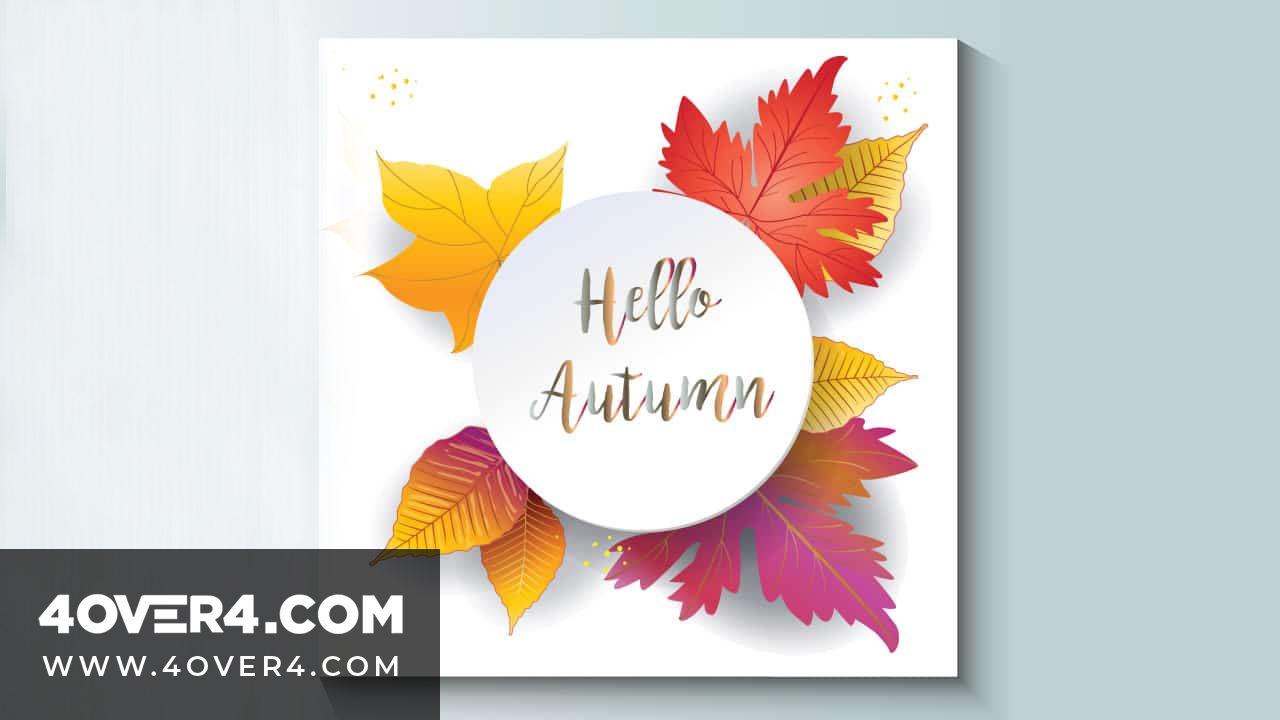 Here are Our 5 Fall Marketing Strategy Tips!
Tip #1: Plan Ahead It's best to plan your marketing strategy ahead of time in order to increase engagement and decrease stress. A great place to start is to create a content calendar of possible social media posts, blog topics, and email newsletters. Make a list of any upcoming promotions, announcements or events that must be highlighted throughout the season and use them for your posts. Tip #2: Come Up with a Holiday-Themed Limited-Time Promotion There are a myriad of themes in the fall to take advantage of — back to school, football, college students returning to campus, apple and pumpkin picking, Halloween, Thanksgiving and much more! Just get creative and use these themes for timely promotions. When people only have a couple of days to take advantage of a promotion, they're more likely to do so due to fear of missing out! Don't forget to order custom flyers to spread the word in your community! Tip #3: Reconnect with Existing Customers Take a close look at the customer base you gained throughout last year and make note of those who have been rather quiet this year. Create a powerful direct-mail marketing campaign based on your holiday offers. To do so, send your target audience beautifully-designed custom postcards showcasing your promotion and a coupon for your product or service. Ensure you personalize your message as much as possible. This way, each customer feels as though you are speaking directly to them! Tip #4: Have Lots of Fun Even though your plan of action has to be strategic, that doesn't mean you can't have lots of fun with it. Research a range of trending hashtags to incorporate into your social network, post a poll on your Facebook page, create interesting video content, come up with an Instagram photo contest or announce a sweepstake with a huge prize – the sky's the limit! When customers realize your brand likes to have fun with social media campaigns, they'll be thrilled knowing they're engaging with a company that's actually human. Tip #5: Prepare Your Customers for the Holiday Season For most businesses, autumn is the lead-up to the busiest time of year: the holidays. Use this season to help your customers get ready for the craziness of Christmas, Black Friday, and more. We recommend offering special deals and sales such as buy-now-save-later coupons that people love and buy-one-get-one promotions that encourage customers to shop early. This way, they'll keep coming back as the holiday season approaches!
Put Your Fall Marketing Campaign in Motion
As you can see, autumn can be an awesome time to promote your company, and transitioning from sizzling summer deals to fantastic autumn specials is easier than ever with these expert tips. Fall's here! Let the autumn hues and weather inspire your business' fall marketing strategy for 2017. Stay top-of-mind and come up with something that's both unique and relevant to your customer base! For further inspiration, browse 4OVER4.COM and check out an array of high-end print marketing materials!