Can you believe Halloween is just around the corner? And with Halloween designs showing up here and there, a wonderful opportunity to work on some new branding efforts for your business is right here!
According to
Statista.com reports
, annual Halloween expenditure in the U.S. reaches $8.4bn and there's a 69% level of Participation in Halloween activities. What does that mean? We all LOVE Halloween!
By using a non-traditional outreach, brands of any kind get a chance to connect with consumers. Not only do Halloween-themed marketing campaigns make a strong, lasting impression, they increase customer engagement.
WOW Your Audience With Cool Halloween Designs
From simple print marketing campaigns to scary ads,
fun Halloween ideas won't let your message go unnoticed or lost in the crowd
. Establishing a unique presence in your industry will attract and retain your audience's attention. With spooktacular designs, photos, videos or images you will get your business into the spirit of the holiday while breaking the mold.  
Since we are a proud New York-based business, we decided to feature some creative Halloween designs inspired in the Big Apple. Check out these clever ideas to make your business stand out this Halloween:
#1. Halloween T-shirts Will do The Talking for You
Show your customers that you're into the holiday spirit by personalizing t-shirts with a Frankenstein, evil pumpkin or haunted house ghost
. Promote your Halloween event or sales and give them good reasons to visit you throughout the season. If our custom t-shirts sound like a great method to market your business, customize yours today!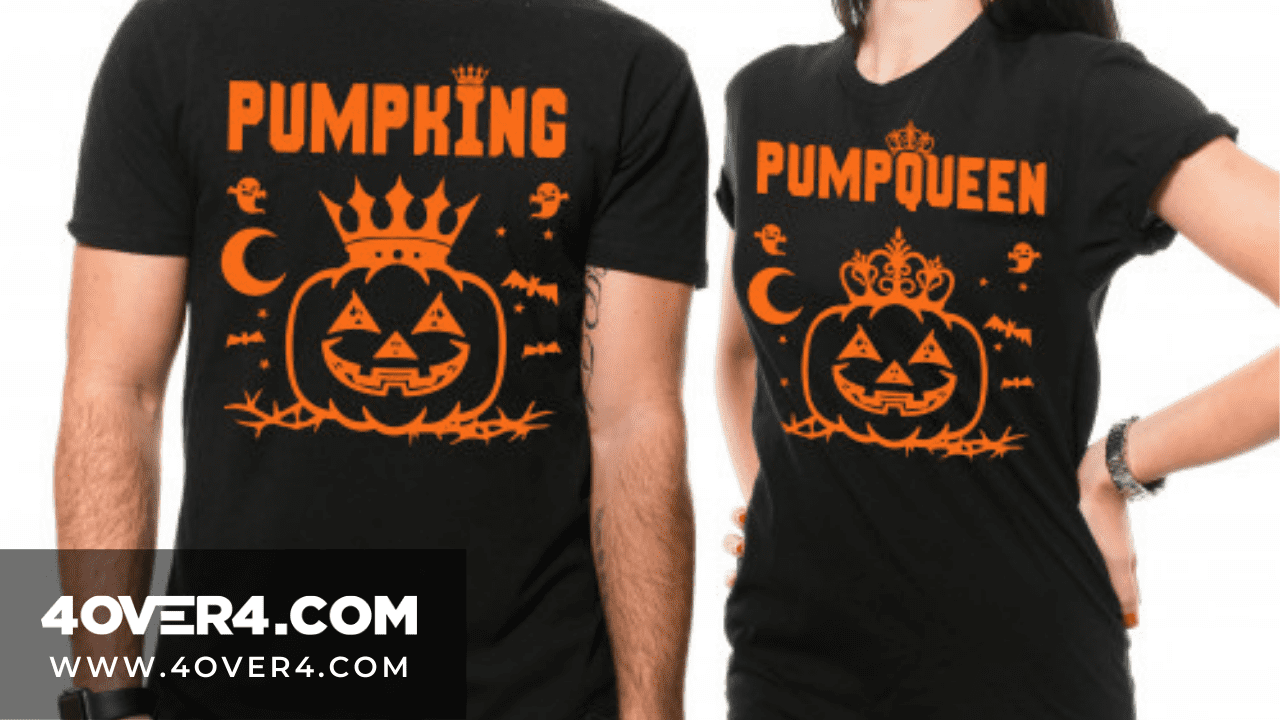 Source
Tip: Add a seasonal hashtag to your shirts or a funny Halloween message to make them memorable.
Encourage your customers to wear your t-shirts and upload creative selfies to your social media networks
. Give the winners either a special discount or Halloween themed products branded with your logo.
#2. Use Tote Bags as Trick-or-Treat Bags
Trick-or-treating is one of the most popular Halloween traditions. So, why not printing your logo with a spooky picture or meme on 4OVER4.COM custom tote bags that kids can use for trick-or-treating?
Passing out the bags to customers will create a memorable impression while drawing their attention to your brand.
You can also use your tote bags to hand out candies and
small tokens printed with your logo.
#3. Create Scary Posters to Announce Your Halloween Event
Creating enchanting custom posters is one of the most widespread Halloween marketing tactics
. Use your posters to promote your contest, party, festival or fun event.  
Remember your custom posters will bring excitement to your event.
If you choose to throw a party, then offer some themed snacks while promoting special sales and discounted products. Take creativity one step further by creating a one-of-the-kind event. For example, you can build a maze or put on a haunted house and make sure all visitors go home with a photo of this experience as well as branded promotional items.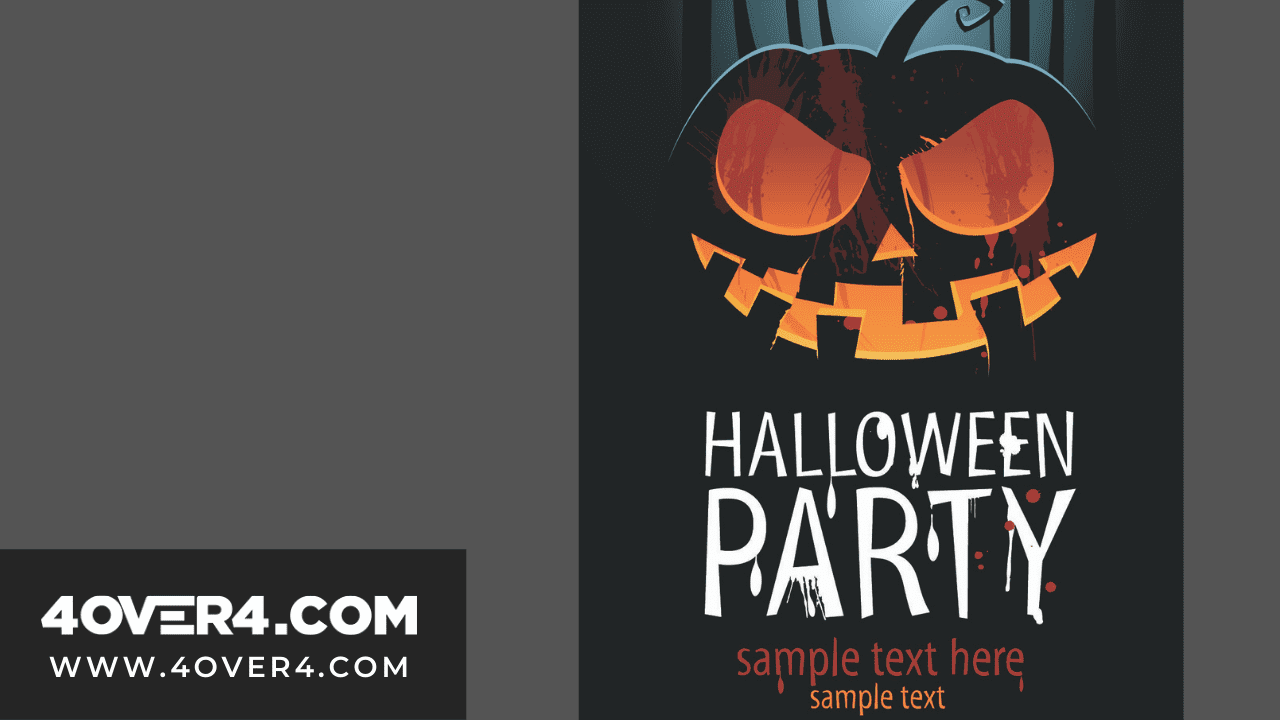 Source
#4. Turn Kid's Halloween Pictures into Canvas
Kids love to dress up! So,
plan a costume contest, take great pictures of the winners and choose one of our stretched canvas prints to give as prizes
. Parents will love this idea as they could have a great memory of their kids having fun with their costumes. Plus, the stretched canvas print will serve as home decorations.
All you need to do is to select a size for your stretched canvas prints and choose either gloss or matte finish. Next select either gallery or museum wrap for your stretched canvas. Check further
stretched canvas specs
on our website.
#5.  Giveaway Quirky Halloween Mugs
Add value to your marketing by offering 4OVER4.COM custom mugs. Feature a with, pumpkin, friendly monster, skeleton, spider or any image that evokes Halloween. Add a Halloween quote or customize some greetings if you prefer so. The most important thing is to enchant and satisfy your customers
.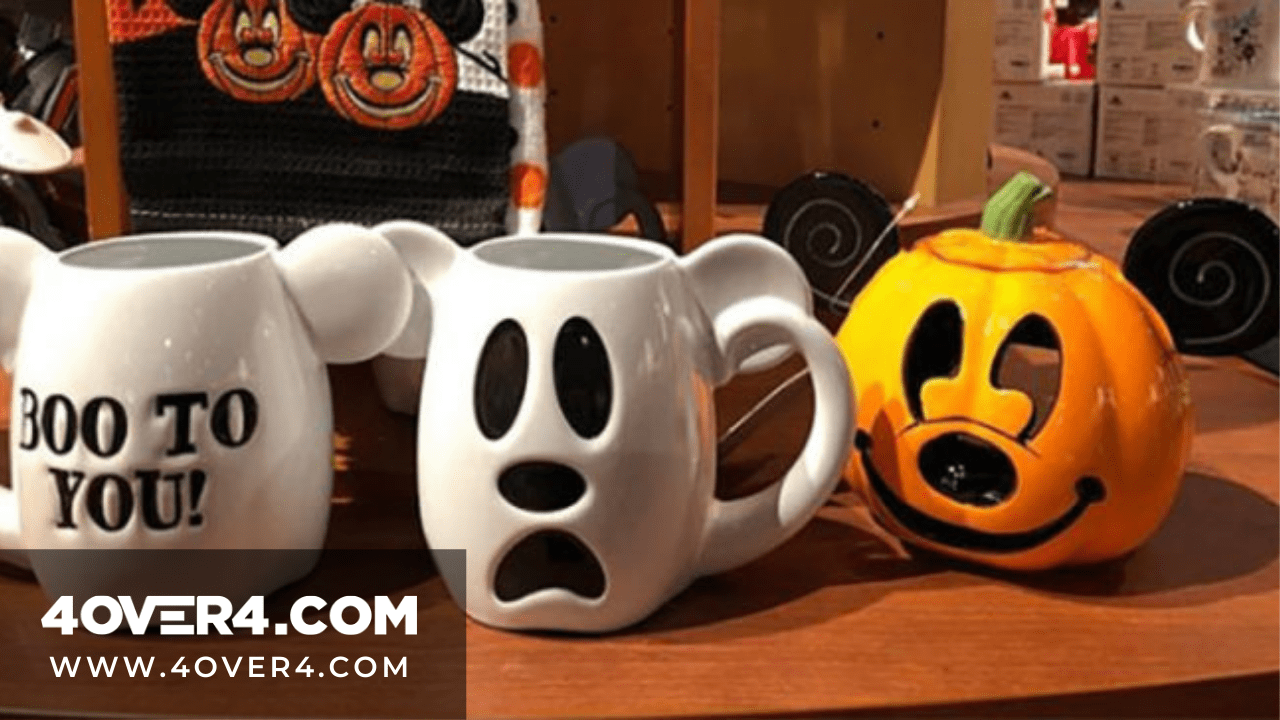 Source
Whether you're in the creative sector, advertising, food industry or nonprofit, you want to get noticed through original initiatives.
We hope these cool Halloween designs have fueled your imagination
. Which design featured above was the most inspiring for you? Which print product will you use this Halloween? Share your thoughts with us in the comments section below.
Now 
sign up for an instant 30% discount
on your favorite print product!