Violence causes more than 1.6 million deaths worldwide every year. More than 90% of these occur in low and middle-income countries. Violence is one of the leading causes of death, immigration and poverty across the world. To combat this epidemic, it's critical to cultivate peace in our families and communities first. The International Day of Peace is celebrated around the world on September 21st. The theme for 2017 is "Together for Peace: Respect, Safety and Dignity for All". This year the aim is to show support for refugees and migrants. Commemorations of all kinds like art pieces, designs, and donations will be spread throughout communities to raise awareness and encourage worldwide citizens to build peace together.
International Day of Peace and Artistic Expressions
Everyone, from individuals to business owners will have a role to play on September 21st. For example, you can promote peace in your community by creating a campaign that encourages young people to help a refugee or migrant in need. You can spread awareness by handing out flyers, stickers, brochures, postcards, or any promotional material that meets your event needs. How about some fresh ideas? Check out these 5 original art pieces to celebrate the International Day of Peace and spread a positive message: #1 Kindness Doesn't Have Borders Every year, millions of people make the tough choice to leave their home countries in order to start over in a more prosperous nation. There were 11 million unauthorized immigrants in the U.S. in 2015, according to the Pew Research Center. Regardless of a person's legal status, everyone deserves kindness and a helping hand. Whether it's helping someone find work or teaching literacy, we can all do our part and treat others as we would want to be treated.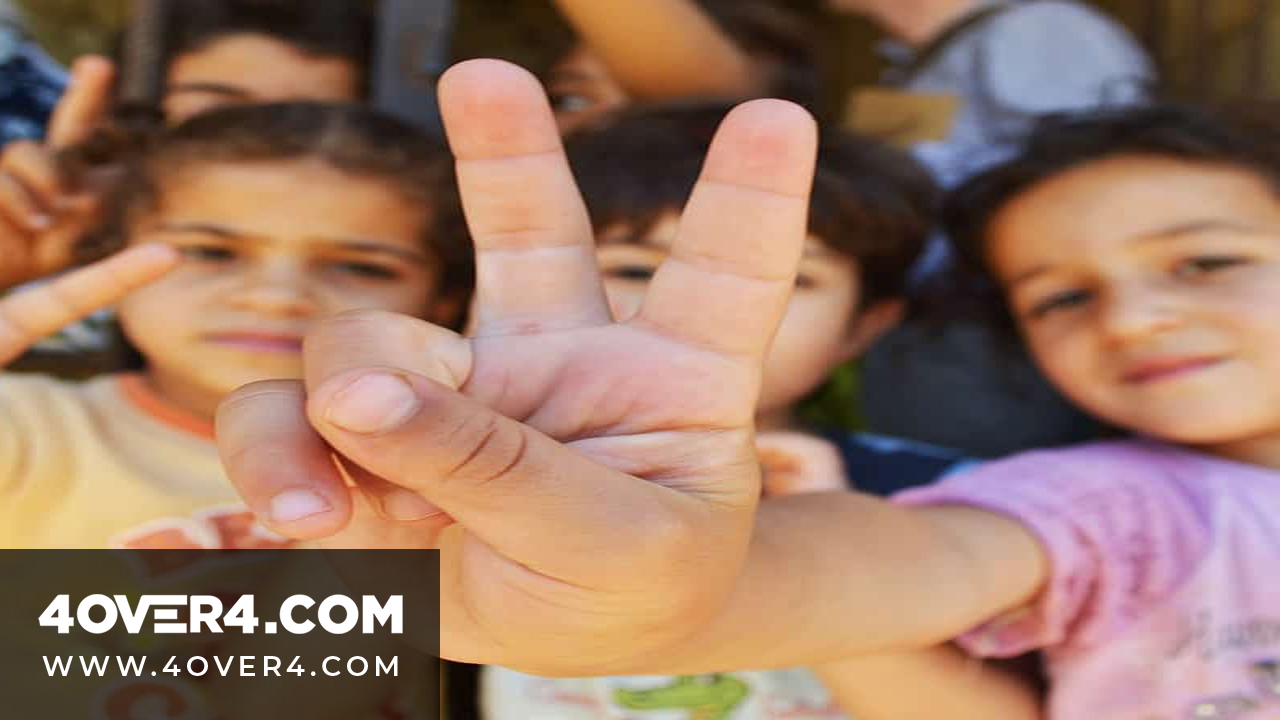 #2 Save the Children Among the world's migrants are more than 21 million refugees – 10 million of them are children. These children, born in unsafe environments, have to deal with tough situations, even the loss of their parents. This is a reality that can not be ignored. Foster peace within your community and educate children to help their fellow man. Here are some ideas as to how you can positively impact your neighborhood:
Volunteer at your local shelter
Teach children in need
Donate educational supplies to a child foundation
Support a fundraising effort
Create a campaign to encourage your clients to donate used toys and clothing for a charity
#3 Families Should be Together There's no secret that millions of families live apart from each other in order to be able to provide and guarantee education for their youth. Let's be compassionate and try to understand other people's' sufferings. "I believe empathy is the most essential quality of civilization" - Roger Ebert. #4 We're All The Same Race Racism has always been a big problem. It promotes distrust, disrespect, and conflict. It's time to stop marginalizing people on the basis of their religion, skin color or sexual orientation. We are all the same, the only thing that should matter to us is how we can help others better their lives and situation. "Racism today is the ultimate evil in the world" - Pope Francis. #5 All We Need is Peace What if you start to spread a message of peace and love? You can hang a wall canvas in your living room or office. You'll surely start a dialogue among your guests and staff. Want to see some ideas? Here's a shortlist of quotes you can use on your canvas prints:
"Whenever you are confronted with an opponent. Conquer him with love." - Mahatma Gandhi.
"Your enemy is not the refugee. Your enemy is the one who made him a refugee." - Tariq Ramadan.
"Those who are free of resentful thoughts surely find peace." - Buddha
"Peace cannot be kept by force; it can only be achieved by understanding." - Albert Einstein.
"Darkness cannot drive out darkness; only light can do that. Hate cannot drive out hate; only love can do that." - Martin Luther King, Jr.
Print Your Artwork to Promote the International Day of Peace
International Day of Peace is celebrated all around the world on September 21st. Take part and express your hopes for the future this International Day of Peace by printing your own artwork or choosing one of our original designs featured above. We hope these ideas fuel your creativity. If you're a first-time customer, we invite you to take advantage of our 30% OFF discount by signing up at 4OVER4.COM. Peace and printing!