Die-cutting technology and die-cut business cards are game-changer in the printing business. Die-cut is like that liberator who came to free us from the confines of regular rectangular designs. With custom die-cut business cards you are allowed to imagine a design or shape and the printer will bring it to life.
What is die-cutting?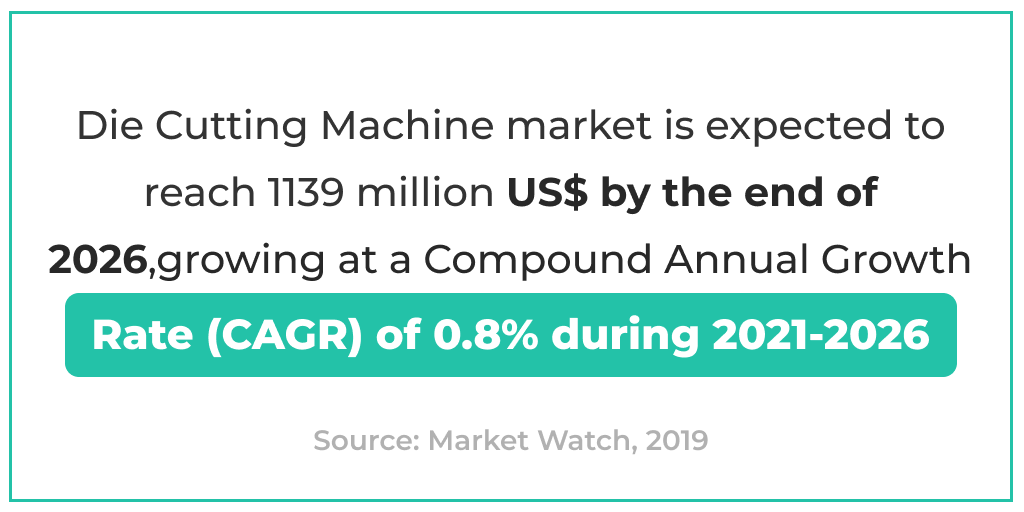 Die-cutting involves cutting specific shapes with a blade. The razor-sharp cutting blade called a "die", cuts cards into a variety of appealing shapes such as oval, rounded corners, leaf shape, house-shaped and so much more. The shape of the die-cut business cards is determined by the user and the relevance of his/her business. A manufactured die is a specialized piece of metal tooling used to cut a specific shape out of material. It works like a cookie cutter but instead cuts through a sheet of paper cardstock or label material. Market watch states that the global Die Cutting Machine market is valued at 1076.5 million US$ in 2020 is expected to reach 1139 million US$ by the end of 2026, growing at a Compound Annual Growth Rate (CAGR) of 0.8% during 2021-2026.
How much does die-cut business cards cost?
In the Die-cutting process, the customer has to conceive the shape that they want their custom die-cut business cards to look assume. Since this is a very high friction process, the complexity of the shapes, the number of bends and turns makes it difficult to give an online instant pricing. This is occasioned by the fact that the printer calls the die maker after receiving the design order from a customer. The die maker also determines the price for the die. A customer first calls or emails his printer and provides an example of what the "die-line" should look like as well as the size so the printer could call the die maker and get a price for the die.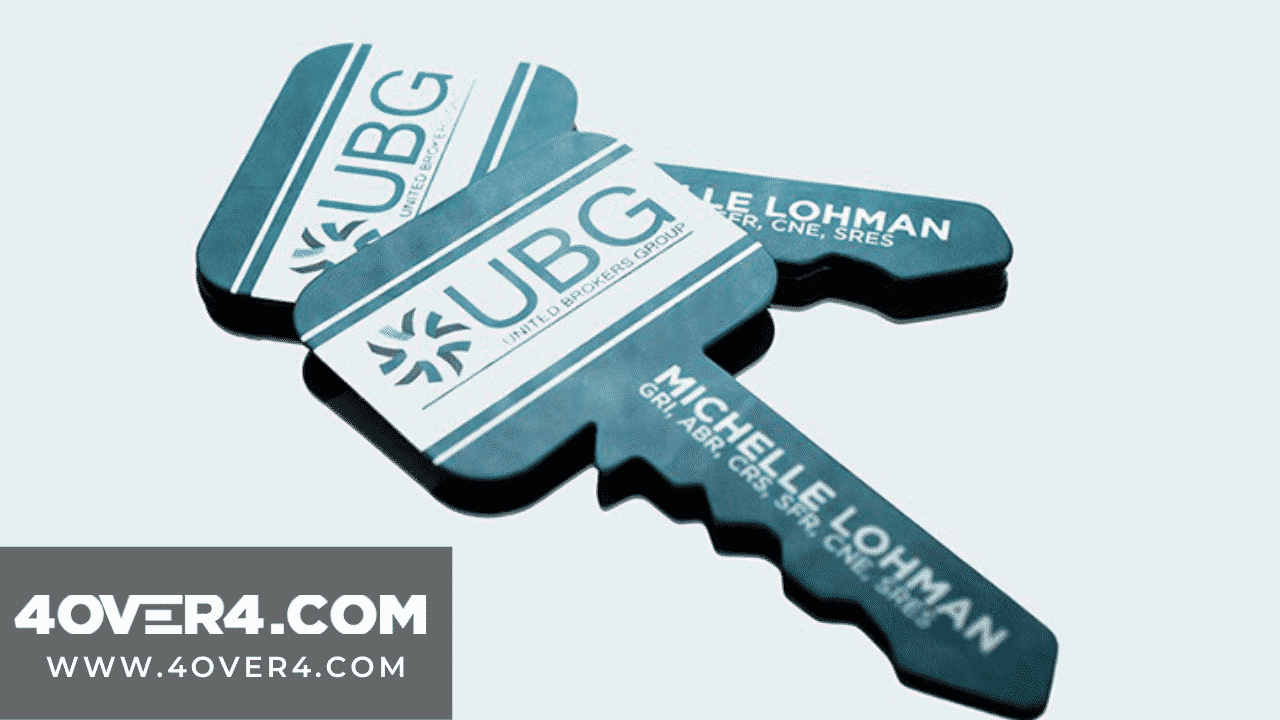 To further complicate the matter, this being one-off one-time use steel dies, ordering small quantities would be very cost-prohibitive and exorbitant. For instance, if a client wants 100 die-cut business cards at $50 each while the cost of a die is $300, it would be super expensive for the customer bearing in mind that the service charge and labor have not yet been levied. At 4OVER4 we had to look for a solution that would work for both small and large order clients. We wanted to innovate die-cutting technology that would deliver any shape, any size, and a quick turnaround. That is how we were able to be the only ones to have digital cutting machines that do not require a "die" to accomplish the task. The die-cutting setup takes minutes and not hours so that we can enable our customers to even get same-day turnarounds as opposed to the traditional die-cutting. Clients can also do low-cost effective quantities for any shape they want. This technology that we exclusively offer saves you time, money, and is convenient for any quantity of orders. The following are some of the best die-cut business cards that you should consider for re-opening: