With Earth Day just around the corner, this blog post is all about calculating and reducing carbon footprint in the office. Even if some businesses have the resources to overhaul their workplaces into cutting-edge eco static offices, most companies don't have the budget to do so. Instead, they have to try to green decades-old buildings with aging HVAC systems and drafty windows. Luckily, there is a wide array of long-term changes that your business can try in order to become more environmentally-friendly, without breaking the bank. After careful research, we've come up with a shortlist of ten simple ways that every business can implement, no matter the size, to reduce its office carbon footprint. Here's a look: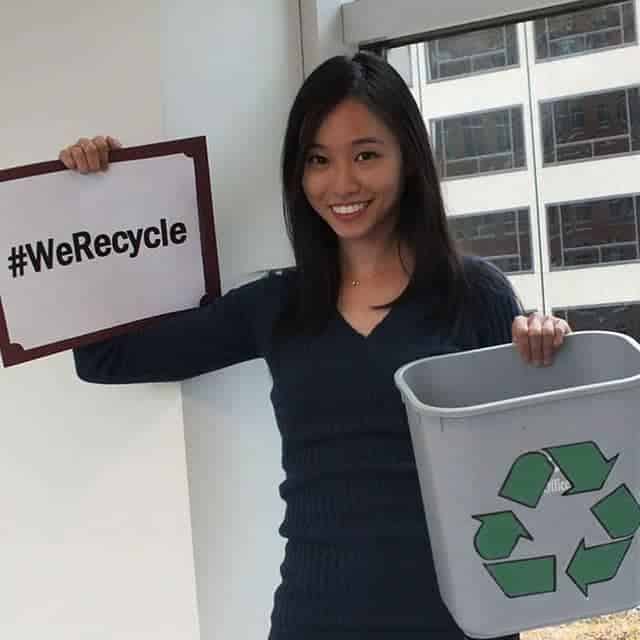 Tip 1: Calculate Your Current Carbon Consumption
Hire an expert or get an emissions-conscious office manager to do the review to calculate your business' current carbon consumption. It's extremely relevant to assess where your company currently stands for the sake of knowing how you can improve. Develop an appropriate strategy after you benchmark the number of greenhouse gases (GHG) generated.
Tip 2: Use Online Tools to Calculate Your GHG Emissions
If you live in the United States, there are several online tools available such as this awesome Office Carbon Footprint Tool to calculate your company's greenhouse gas emissions associated with your activities, with no cost whatsoever.
Tip 3: Give Your Workplace Simple Energy Upgrades
These affordable energy upgrades can be simple tasks like upgrading your windows, investing in good blinds and shading, switching to energy-saving light bulbs as well as conducting maintenance on your office's central heating system. Make sure to switch your old and ineffective incandescent light bulbs to LED bulbs to save your business both money and electricity.
Tip 4: Meatless Mondays
Even if somewhat controversial, Meatless Mondays can be really fun! With the right incentives, some healthy persuasion and great cooking, you are sure to get everybody on board. Meatless Mondays can perk everyone at the beginning of the week while reducing your emissions, and thus, protecting the environment. Don't forget that "one day a week can make a world of difference." You can make it a themed office activity at least once a month -or why not? every Monday of the month- and use it as an excuse to gather around the break room or conference room to experience some international cuisine and brainstorm about that week's projects or the current state of affairs at the office. Meatless tacos or falafel sandwich anyone? We'll be on the break room, getting creative. Here are some free resources for you to start.
Tip 5: Unplug and Turn Off
Try to implement energy saving modes on all monitors and computers and get employees into the habit of turning everything off at the end of each day. Make sure all of your office equipment, lights, microwaves and kettles are turned off before you leave. Unplug at the wall and turn them off as electrical equipment often siphons power when they're in standby mode. Even though it seems awfully tedious, this simple task helps reduce your energy bills and consumption by a significant amount. For some equipment this will simply not be possible, so that little kettle timeout, actually helps. Set your computers to "energy saver" mode during the work day as this saves a lots of energy as well.
Tip 6: Let Employees Telecommute
This can be tough for bosses who like to give pep talks face-to-face, but letting employees telecommute is a clever way of reducing your carbon footprint. In addition, most staff members love the idea. Thanks to powerful home computers, high-speed broadband, virtual office software and services like Skype, it's now easier than ever to work remotely. It would be wise to give each of your staff members one day per month to telecommute as the amount of emissions saved from fewer cars is a great way to enhance your business' carbon footprint. They will probably do some at-home work at the same time, but one day a month can be something you both look forward to: they get to get up later that day, there's less consumption around the office and they can take care of things that are simple to do from anywhere - hold them accountable! Give them deliverable items for the next day and you won't see a slide in productivity, we're ready to bet you might make it a by-weekly thing.
Tip 7: Adjust Your Office Thermostat
Keep in mind that you can't set your office thermostat too high or too low. Just install one of those programmable models to turn off the air conditioning or heat whenever the employees have gone to their homes. Amazingly, this quick fix that saves you money and reduces your office carbon footprint is a common oversight in most offices.
Tip 8: Recycle and Reuse
Did you know that offices are the largest consumers of paper worldwide? According to a study, the average office employee in the United States uses a 4 ft. stack of paper in one year- that's a lot of trees! If you want to dramatically reduce your office carbon footprint, use recycled paper for all your business' paper needs as it requires 64% less energy than making paper from virgin wood. Make sure to use double sided print outs at all times. If offices throughout America would do likewise, they might save an equivalent of 15 million trees. Finally, don't forget to pull out the recycling box and let your employees fill it up day in and day out.
Tip 9: Go For Green Printing Companies
Now that you're recycling and reusing at your workplace, it's time to make sure that you go for a green printing company for all of your online digital and offset printing requirements. There a many printing companies available online that are absolutely committed to the environment by using recycled paper and environmentally-friendly practices. Browse online and pick the one that perfectly suits your business and budget.
Tip 10: Create a Timetable of Your Company's Progress
Make sure that your company is consistently reducing its carbon footprint and staying on track by measuring its progress. Using the benchmark report you took at the beginning, you can create a timetabled plan of what is being changed and the amount of energy you look forward to saving versus the amount that is actually being saved. Last but not least, modify your strategy accordingly. We hope this blog post comes in handy. Ready to start reducing your office carbon footprint? You can start by using our broad range of green printing services that use recycled eco-friendly paper and state-of-the-art soy-based inks.