We've all seen a banner at some point I'm sure. Banners are one of the most effective ways of communicating something. A sale, an upcoming concert, a change in the rules of a store, etc. You understand with all these potential uses it is important to ensure they work as well as they should. For this reason, I will outline below 10 considerations for your outdoor banner. Read on to see how to maximize their effectiveness and get the most bang for your buck but first, a fun fact: Signage 101 says that the most popular material for outdoor banners is vinyl, now you know!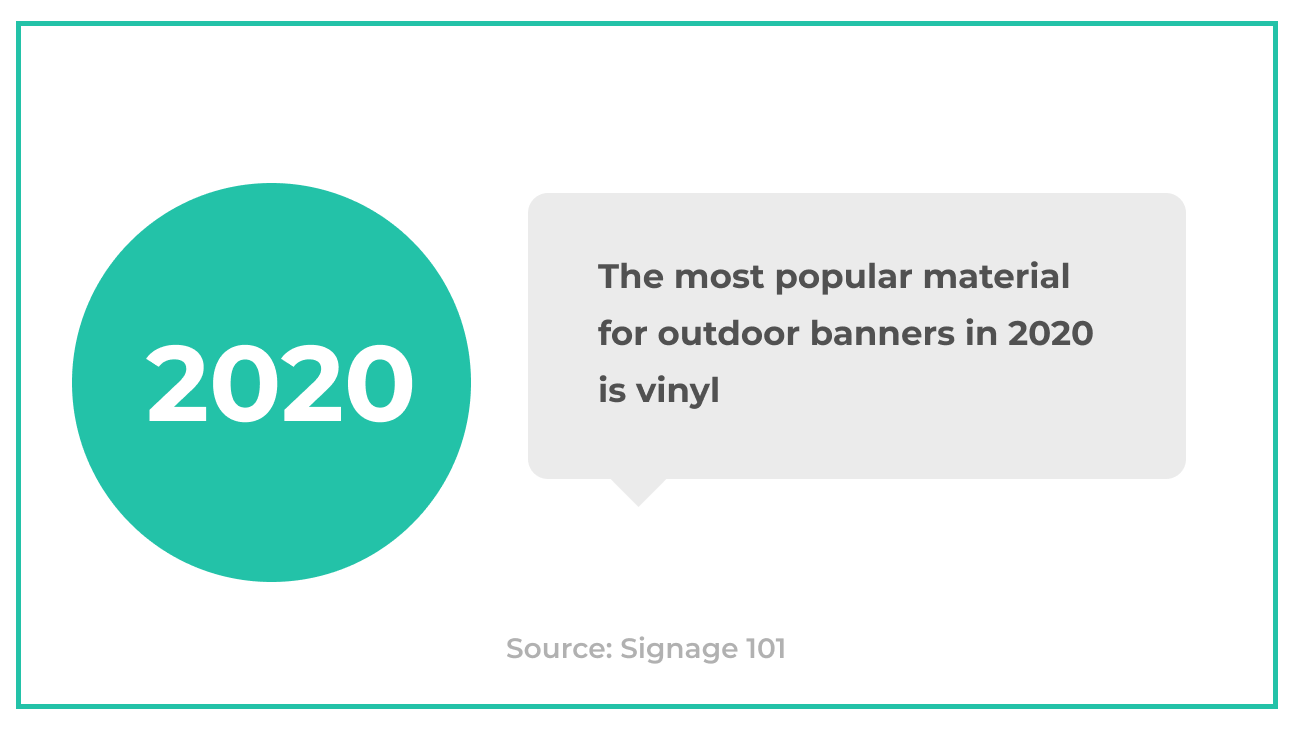 What Are Outdoor Banners?
First off, let's get the terminology out of the way. There are different types of banners depending on the material e.g. custom fabric banners and outdoor mesh banners. There are also differences regarding where the banner will be placed; whether indoors or outdoors. An outdoor banner, therefore, is any banner that has been made with specifications that allow it to be durable and serve it's purpose outside in the presence of driving rain and hot sunlight. So now that you know the definitions, let's get right into the considerations you need to make when you settle on getting an outdoor banner.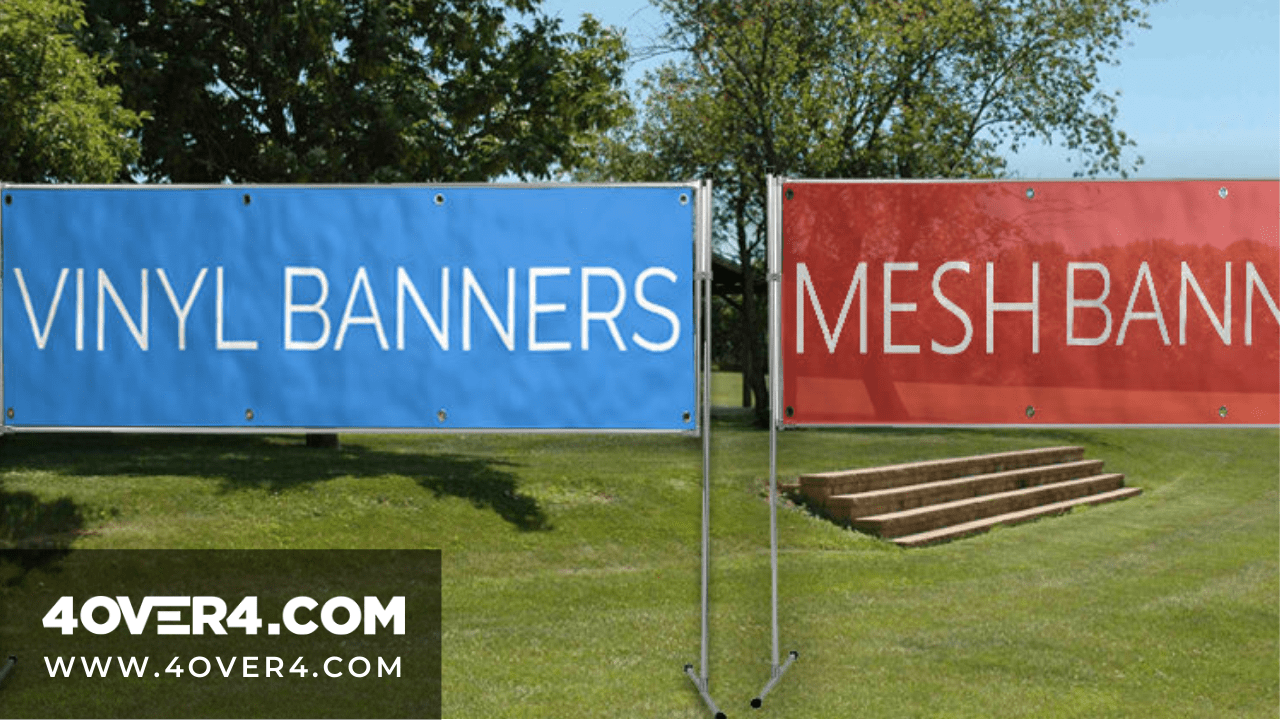 Source
1- Exact Location of Outdoor Banner
This is an important detail for your banner; will it be outside directly in the sun or will it be in a shaded area with lots of trees? Direct sun is without a doubt going to have dire effects on anything left outside for long. If there will be no shade over your banner, go for heavy-duty outdoor banners to get the best results of banners that stay vibrant for a long time.
2- How Long Will It Be Displayed
A continuation from point 1 above, this is an important consideration to make. Will your banner be outside for two days or will it be there for two months? Logic dictates that the longer it stays in the open, the tougher it needs to be for it to last. On the contrary, it is overkill to get a heavy-duty banner with the toughest of materials for a three-day conference that won't even be held again in the future.
3- How Will You Display Outdoor Banner
Will you hang your banner from the two top corners or all four, or will you run ropes over the top and bottom to hold it up? Will you set it on a tabletop or stand it on a frame at the doorway? Responding to this question will help you know the material that you need to use for your banner. Different materials will respond uniquely to different methods of displaying so this is very important to think about.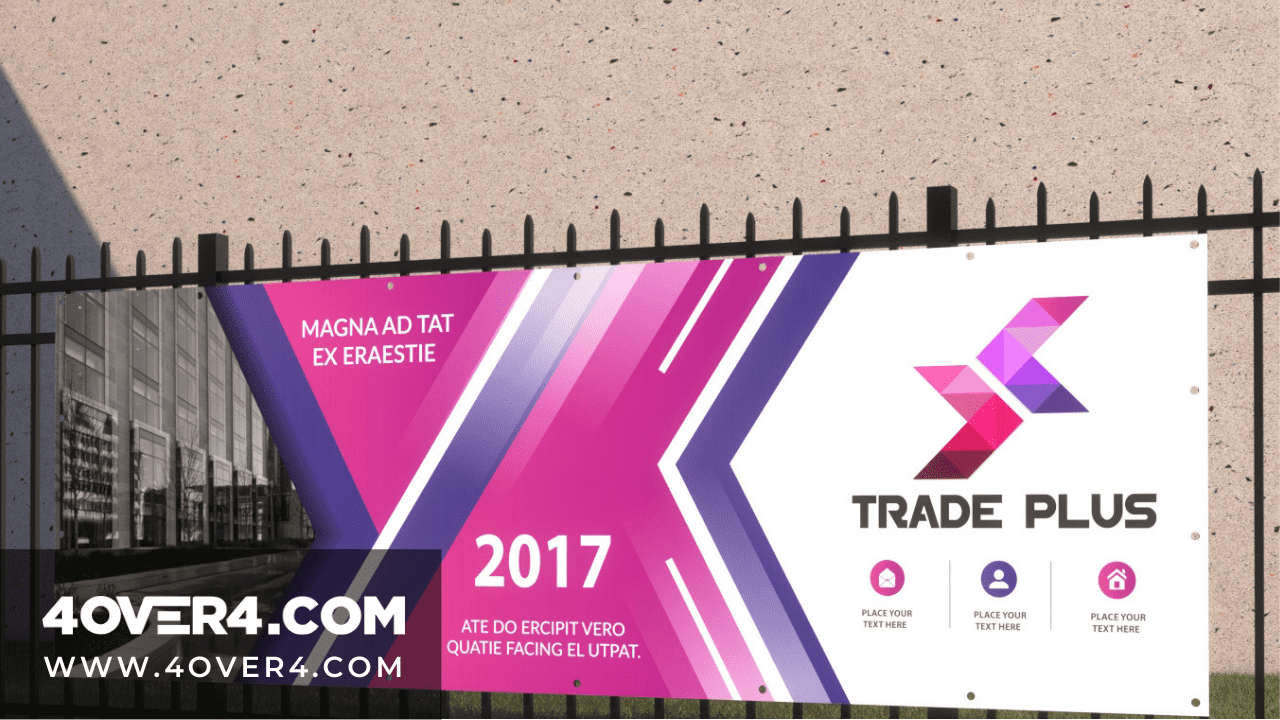 Source
4- The Current Weather Conditions
Is it sunny or rainy or overcast? Rainy weather will call for extra durable material on your banner to make sure that once it dries up it is still strong. The same case goes for sunny days. Overcast conditions are the best because of the neutrality that cloud cover offers. If you know the date(s) on which your posters will go up, be sure to check the meteorology report to have an idea of what you will be going up against.
5- Single-use or Repeated Use
It makes sense that if you are printing a banner for a one-off event such as your daughter's graduation or your spouse's homecoming, you will go for cheap, light quality. On the other hand, a trade fair banner with your branding will need to be heavy duty. This is assuming that it is not the only trade fair you intend to attend!
6- What Information Are You Passing
Is your banner for a medical drive? Or is it for a fun day with family at the park? The type of event will most often dictate where you set up your banner. This is where the information comes in. Also, for lots of text versus lots of graphics, your outdoor banner design will need to have certain conditions met in order to excel. An outdoor standing banner, for instance, is great if you have your text in short sentences and bullet points. An outdoor banner flag on the other hand is great for printing images and graphics. If your logo or brand is already established, this is the best type of banner to go for.

7- Size Of Crowd You Wish To Reach with Outdoor Banner
Large outdoor banners are wonderful for spreading your message to a large group of people at a go. Small and medium outdoor banners are great for directing people on where to go or giving instructions e.g. asking people to maintain a distance of 6 feet apart once they come into your store. It is prudent to take care not to have your message drowning in a too-large banner or have your paragraphs crammed into a tiny space. So always take into consideration what message you are passing, and to whom.
8- Special Considerations
These would include whether your banner will be used both indoors and outdoors, if it will be taken down and put back up every day or every week, etc. All these options will influence the type of material your banner is printed on as well as the display mechanism.
9- Finish
This is simply if you will have a glossy coating on your high-quality banners, or black them out on one side. These details are important to help you plan what size of the banner to get. Some finishes will be best used on a certain size or for a certain graphic type.
10- Magnitude of Event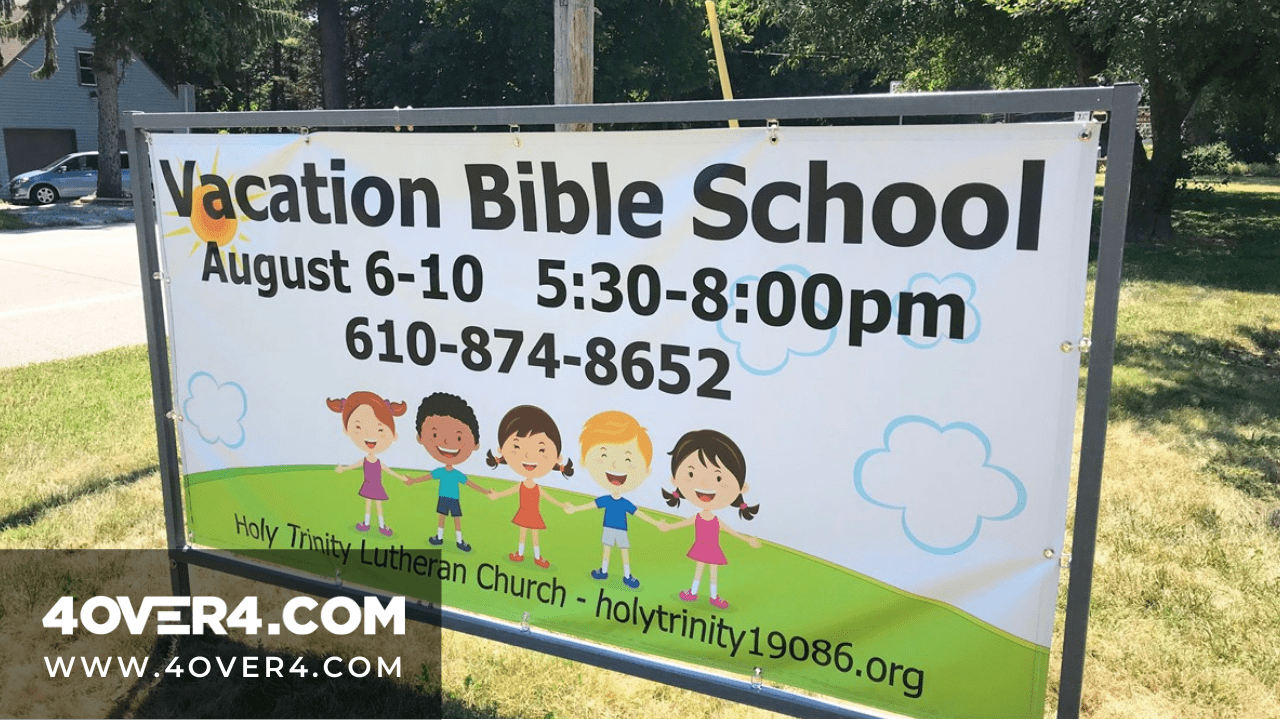 Source It follows that a small, private event will be well-served by a small or medium banner while a major concert needs large, or extra large outdoor banners. The beauty of having a variety of options is that you can design your outdoor banners to be as large or as small as you wish.
Conclusion
With the option of online printers like 4OVER4.com available nowadays you would be spoilt for choice. Your needs will be catered to no matter how specific, and you will get a lovely shipment of lovely custom party banners to take your event to the next level. As with every other printable item, always allow enough time between design and print; to minimize the risk of error. Follow up keenly and check the free online proof to make sure your print is picture-perfect. You will be glad to have done all of these when everyone is asking you to help them get their banner made!