Spring is finally here, and most of you are already making plans to enjoy the warm weather. Meanwhile, not everything is about spring break, there's still a lot of work to do, especially for designers. This is one of the busiest seasons for graphic designers, with all the weddings, parties and spring events; clients are always requesting last minute designs or trying to get their projects done in a rush. We decided to help putting together a collection of free PSD patterns for those creations that you will need to get done as fast as possible. Here are some great spring PSD patterns with multiple designs and playful colors:
Beautiful cherry blossom branches, plus 4 other Photoshop patterns.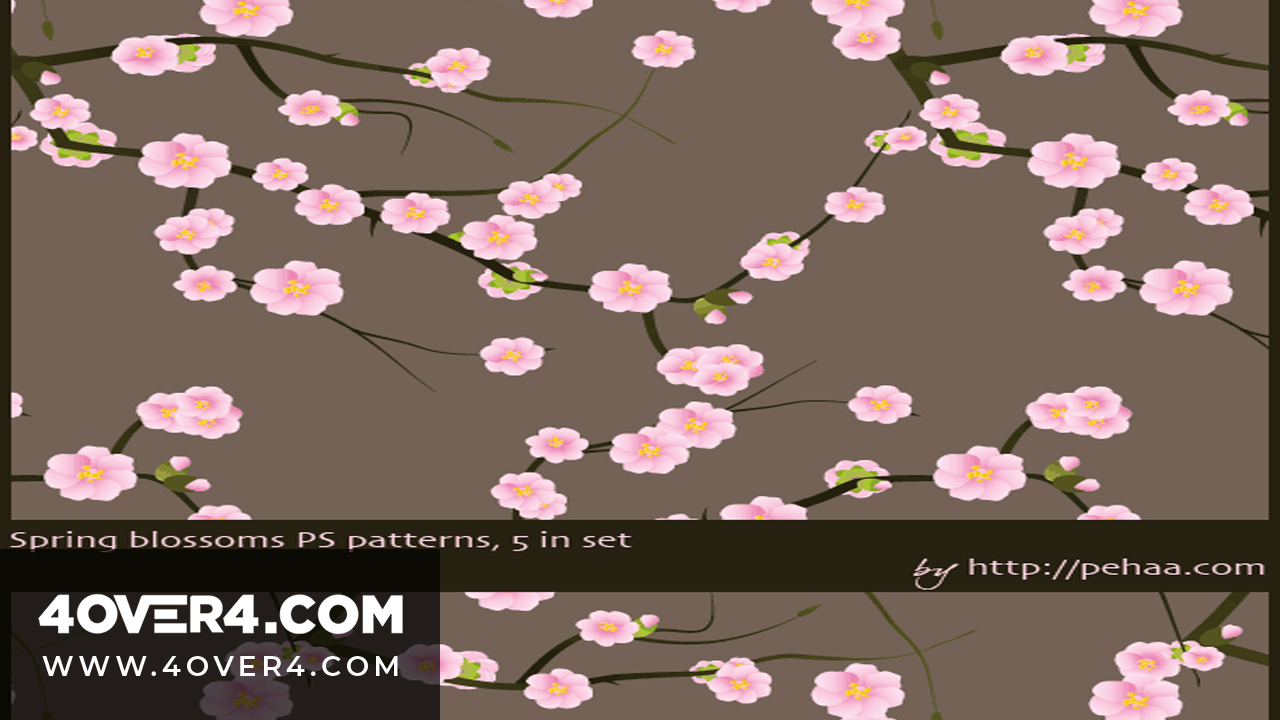 Multiple pastel tones and shapes, make this set ideal to put together any spring design.
This PSD pattern set features soft and vibrant shades of colors, and different floral, butterflies, dots and many other shapes to complement your design. It may seem a little too obvious, but many clients may still require the most obvious approach to their designs - we got you covered!
There's no spring without an egg hunt, and this free PSD pattern contains many of them in different pastel tones and multiple prints.
A set of soft colors and flowers to help you finish your design.
This set of PSD patterns offers the colors of the rainbow in different shapes and patterns to put together any spring creation. Perfect for symmetric and asymmetric pattern play.
An essential set of floral patterns in different sizes and colors.
This is a floral pattern like no other, it comes in a vintage theme to offer a twist on the spring theme.
This free photoshop pattern set includes 20 designs with different textures.
A very wide spring palette with different shapes to include in your design. Loved them? So do we! Show us your print-ready designs and online creations if you used any of them. Share your own patterns with us if you want them showcased on the 4over4 blog!