"An Eurobarometer survey of almost 1,000 children in 29 countries found most had telephones after age 9." – New York Times
Starting from a very young age,
we are progressively relying on our Smartphones to live our lives.
In some extreme cases, this could be a dangerous fact. But the truth is, using these mobile devices can make our daily routines substantially easier. According to
recent statistics released by Flurry
, the average US consumer spends 2 hours and 42 minutes on their Smartphones every day.
And 86% of that time, they are using apps.
Given that apps are taking the world came to stay, we decided to do a little research and see how they could help our creative readers. And as expected, we found a large number of apps for freelancers. But the voting has closed (figuratively
speaking of
course). So get your
Wi
-Fi ready, charge your tablets and Smartphones, and take a look at the
10 must-have online graphic design tools you should be downloading.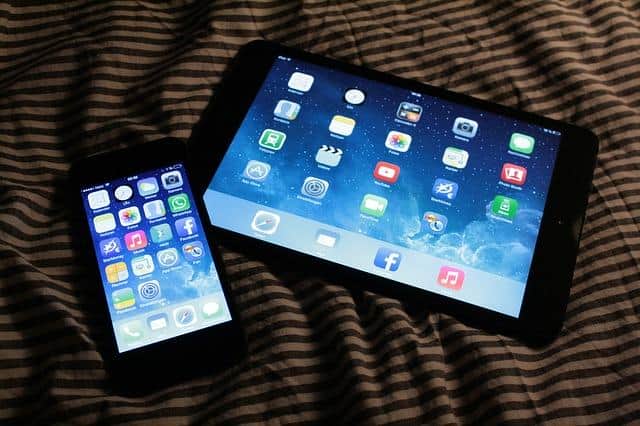 1.

Motiv
Motiv is the ultimate app for freelancers. Creative people are not often organized (hey there's nothing wrong with that!), so this app helps them do so on the go. It keeps all your notes and information together, so you can find them and use it to create your contracts, proposals, and invoices in a professional manner. The app has a number of templates you can use to create high quality documents. And the best part is that your clients can comment directly on your proposal, so you can make changes and not waste any time.
Download the app from
Motivapp.com
2. Asana
This app is really useful for freelance teams or remote workers. It improves teamwork and productivity. With this virtual office, you will be able to create tasks and manage responsibilities. It will also generate reports, remind you of your goals and commemorate the milestones. You can literally take your work anywhere, anywhere you can connect to the internet that is.
Download the app from
Asana.com
3. Adobe Ideas
Adobe ideas is one of the best graphic design resources you could get. It lets you draw vector illustrations, that you can sync to Creative Cloud and later finish off with Adobe Illustrator. So anytime you feel inspired or don't have your computer with you, you can start drawing and sync later.
Download the app from
Adobe.com
4.

TickTick
This is basically the evolved version of a To-Do list. You can customize the list with your pending tasks and balance your busy schedule. The app can be programmed to send you reminders and never miss a deadline. The great thing is that you can also put in your personal errands, so you can manage your lifestyle while working.
Download the app from
TickTick.com
5. Behance.net
Behance is one the largest online portfolios you can have access to. As far as graphic design resources go, this is a great source of inspiration. Use it to find out what the latest design trend are or just to find examples. And if you are proud of your own work, upload it so you increase your chances for recognition.
Download the app from Behance.net
6.

DesignFee

Calculator
It often happens to freelancers that they lose track of the hours they spend on a particular project. Which then becomes a real problem to charge the client. Freelancer apps like DesignFee help you keep track of the time you have dedicated to each project, and calculates the fee with the data you initially uploaded.
Download the app from
DesignFeeCalculator.com
7. My Price
The difference between this app and a design calculator, is that it helps you calculate the rate you should be charging. Freelancers who are only starting out can calculate their fees based on their experience and education. As well as estimating their required income to pay monthly bills.
Download the app from iTunes
8. Adobe Kuler
If there is a cool member of the graphic design tools family, that is Adobe Kuler. The helpful color wheel provides a comprehensive analysis for a great design. Not only does it let you look for existing color palettes, but it identifies the colors from a photo or the surroundings being captured by your Smartphone camera. Once you try it, we guarantee you'll no longer think of color the same way.
Download the app from
Adobe.com
9. Prezi
As a designer, you have constant interactions with the client. But as a freelancer, you might need to sell your services and make presentations with your proposals. Prezi lets you create very professional and eye-catching presentations to help you stand out. Having a visual presentation gives you confidence, and you can do a far better job than just standing in front of your potential clients.
Download the app from
Prezi.com
10.

myPantone
The dream of a graphic designer, the Pantone palette at a single touch! You can create your personalized libraries and export them to the Adobe Creative Suite. The app even lets you extract color from a photo so you can easily identify it.
Download the app from
Google Play
There you go! 10 great apps for designers and motivated entrepreneurs. It is time to use all available resources and start providing your clients with the professional service they deserve. Did we miss anything? Leave a comment below and tell us what are your favorite designer apps? Share your experiences and help new freelancers get on their feet.
Dont
' forget to stop by
4OVER4.COM
and browse for new ideas to get your print projects going.