Menus have one of the most important jobs in food industry: encourage customer orders! Boring menus won't get customers' attention, but cool designs will create an exciting experience. It is not enough with printing names and prices, it's about creating an expectation, something to remember the restaurant by.
Stakes are
higher
for takeaway menus, chances are, people have more than one menu at home. So if a mouthwatering design can make your business stand out from the rest of the menus on a forgotten drawer, so be it. We did some browsing and found beautiful menu designs to get you inspired. They go from standard
cardstock
to the most creative materials and shapes. Let's take a look:
1. A Pizzeria's Dream posted by Jordan Bidner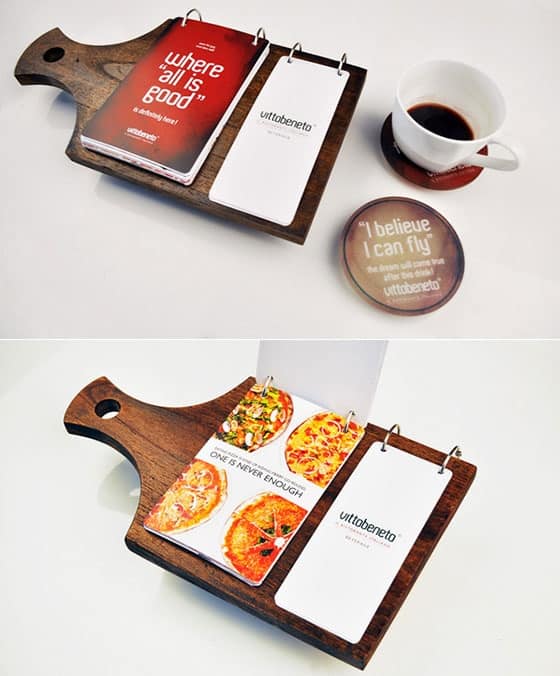 Posted on

Pinterest

by Jordan Bidner
This design is a mix of quality printing and creative use of rustic material. The style is great for Italian restaurants, where a home style environment is more suitable than a commercial style.
2. A Japanese Style Menu posted by Sue Jasper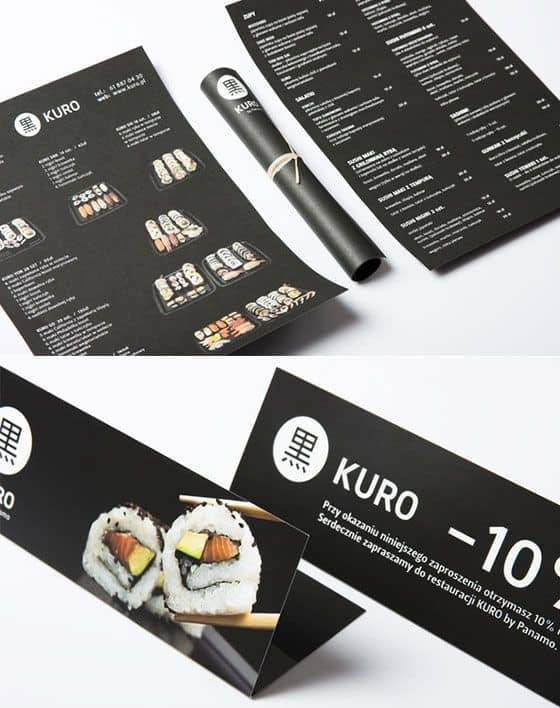 Posted on

Pinterest

by Sue Jasper
This stylish set includes a creative rolled menu and special table tents which you can use to feature a special promotion You can
get some table tents here
.
3. An Edgy Cafe Menu Posted by Mohamed Eissa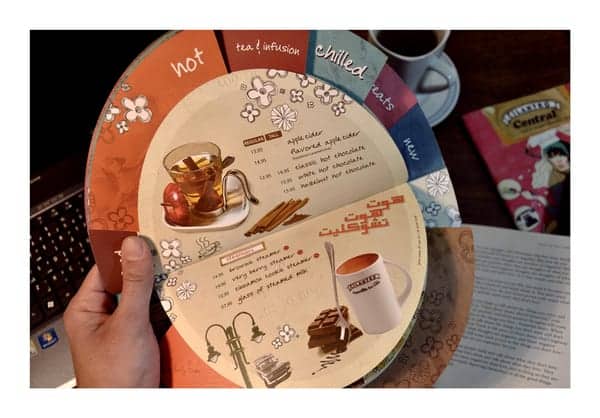 Posted on Behance.net by Mohamed Eissa
This fun menu design is ideal for informal establishments, like a local deli or boutique cafe. Notice how they display realistic representations of their products, so customers can't help but feeling hungry.
4. A Fun Pizza Board Menu Posted by Jill Smith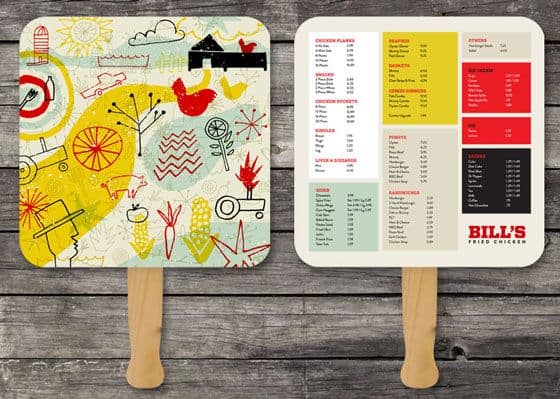 Posted on

Pinterest

by Jill Smith
So, it doesn't get more authentic than a pizza menu on a pizza board right? Except that the place is called Bill's Fried Chicken. They do seem to have a wide selection, and the menu looks great!
5.  A Tasty Pallet Posted by Victoria Smith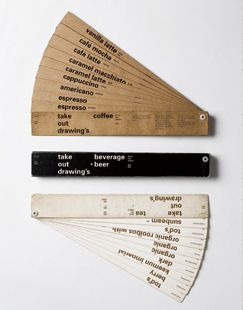 Posted on

Pinterest

by Victoria Smith
Consider this menu style for a small number of options. It would work great for beverages or
desserts
menus.
6. A Hidden Menu Posted by Kim-Au Le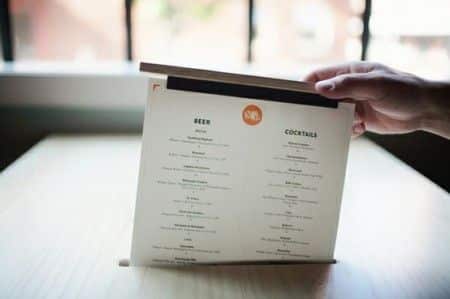 Posted on

Pinterest

by Kim-Au Le
If you take a close look at this menu, it is a pretty simple design. The interesting thing is the clever place they found for it. We bet some of their customers have commented the interesting
fact after
leaving the place - instant advertising!
7. An Easy to Fold Menu Posted by Valerie Sandmann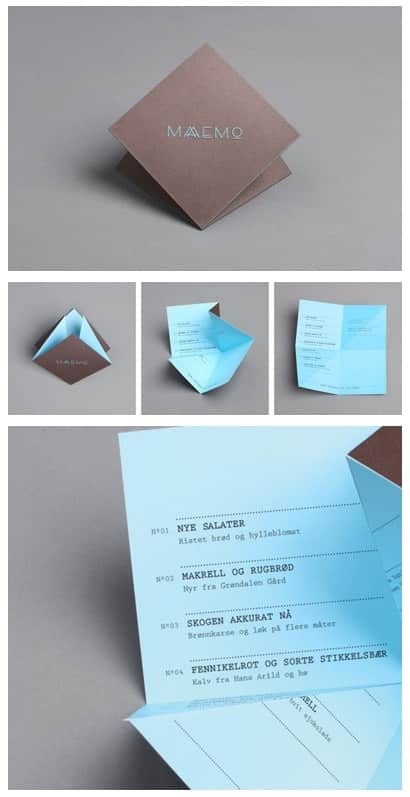 Posted on

Pinterest

by Valerie Sandmann
This menu is not only informative, but it is actually really easy to put away. It would not be a surprise to find it in someone's pocket.
8. A Napkin Menu Posted by Ringadingle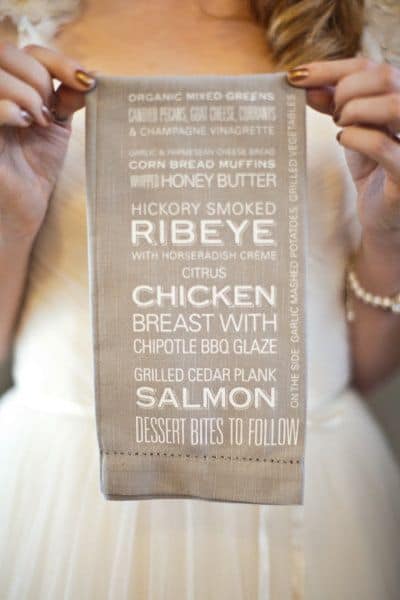 Posted on

Pinterest

by Ringadingle
Who said menus should stick to paper? This napkin menu is a great display of creative use of resources.
Wouldn't you remember
this cool design?
9. An Eco-friendly Menu Posted by Project Wedding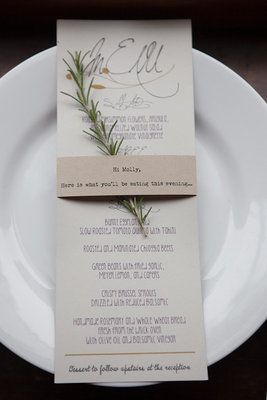 Posted on

Pinterest

by Project Wedding
Sometimes less is more. That is definitely the case here. The eco-friendly and fresh feeling make you want to save it.
10. A Highly Resistant Menu Posted by Red Ivy Designs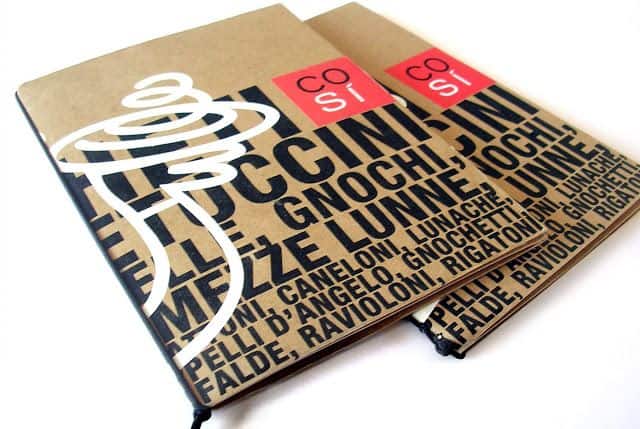 Posted on

Pinterest

by Red Ivy Design
Another great design for a probably great Italian restaurant. This one will surely last a long time! There you go! 10 mouthwatering print menu designs for your restaurant. 
Regardless of the material you decide to go for, remember to keep it consistent with your business style.
Wait no
longer and create a unique product your customers will be talking about long before they leave. Start browsing our 
menus

printing catalog
 for more ideas and don't forget to leave a comment below. What menus have captured your attention before?