In 1969, Douglas Engelbart created the very first computer mouse. Since then, we have come a long way in terms of graphic design tools. From specialized software to hi-tech gadgets, designers can rely on the advanced inventions to optimize their creating process. Whether you are an experienced professional, student, or an art enthusiast, here are 10 of the best web design tools for graphic designers you should know about.
As designers, we all know what it's like to wait days for feedback only to receive poor-quality comments that are difficult to understand. Filestage is a review and approval platform that makes it easy for you to share your designs and get the clear, in-context feedback that you need. It's simple to get started and invite your stakeholders, who can then click to leave insightful feedback. With each new comment, you'll get a new task assigned within your integrated to-do list, too, so that you don't ever miss a change request. Version control is simple, too, so you don't get lost.
This user-friendly web design software lets you create quick tappable iPhone demos. Technically, it creates mini-websites, so you can see what an app would look like. You can create your prototype with images from your phone and get a PIN to share it with clients or coworkers. The best thing about it is that it saves time and you can make the necessary changes on the spot.
3. Adobe Sketch and Line
Adobe's newest iPad applications allow you to upload pictures and sketch over them, as well as creating new designs from scratch. They are compatible with a physical ruler and stylus called Ink & Slide, which syncs with the application and allow you to make precise drawings. Only available in the US right now, but hopefully soon world-wide. We see a big future for this little guy, gotta admit we're a little in love... [caption id="attachment_6225" align="aligncenter" width="600"]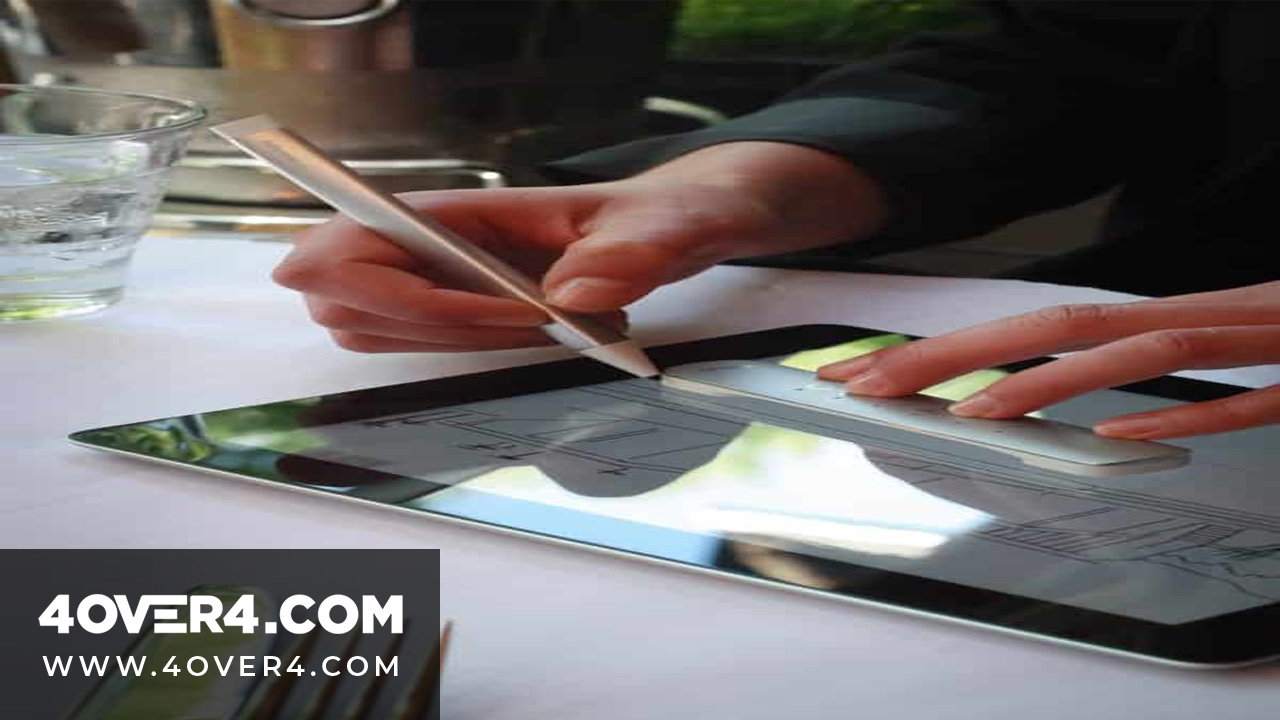 Photo by G. Campbell shared on Behance.net[/caption]
As a designer and creative person in general, you probably have great ideas and expectations for a website. More often than you would like to, programmers fail to understand what you want and deliver unsatisfactory results. Adobe Muse allows you to create your own website without writing the code, including mobile versions and social media links. It's like a dream come true, we say this needs to be tested!
This app turns your iPad into the most comprehensive sketching tool you could possibly need. It includes several customizable brushes and colors. Plus, you can use the perspective tools to give some depth and realistic feeling to the design. It's available for both Play and iOS devices and is compatible with several pens, so there's a chance what you have now will work well with it. We particularly like the perspective tool on this app for architects, interior designers and artists looking for a little edge on regular designs:
Here's the perfect example of quick&easy design. VectorSNAP turns any photo into a black & white vector image, which you can later print on t shirts, posters, magnets, or any other format. It is one of the best online graphic design tool that also lets you add some text to the image, so it's all set for printing. Which we love! Sadly this Vector graphic tool is only available for iOS at the moment.
Myfonts.com has a pretty useful service: Identyfiing the fonts from any uploaded file! It will save you lots of time by telling you which font to look for. The service is completely free and you can probably download the identify font on the same website. No more wondering what's that amazing font on that cool design, simply upload the image you like or the image URL, select the characters and WhatTheFont will do the rest. [caption id="attachment_6229" align="aligncenter" width="600"] Posted by Mateusz Machalski on Behance.net[/caption]
Yes, yet another Adobe creative cloud product, but we have to admit they do know what they're doing when it comes to making a designer's learning curve easier. Kuler is the ultimate color tool, automatically identifying analogous and complementary colors. It also creates a color palette from an uploaded image and gives you access to several color combinations created by their users. Certainly a 'must have' among free graphic design tools. [caption id="attachment_6230" align="aligncenter" width="600"] Posted by Elisa Dunn on Behance.net[/caption]
9. Pantone Color Chart
Let's be honest, everyone enjoys a good dose of Pantone colors. Even if it's just for the kick of seeing it on screen and it doesn't make it to print. But in case you do work with the famous palette, it is always useful to have your color chart around for inspiration.
10. A Web Portfolio
This should be a no-brainer in this day and time! But there's more to just having a portfolio to show to potential clients, sharing your work with other designers is a great networking technique; you can learn about new trends, get more ~logical~ feedback and get more inspired to try new and different things. Deviantart.com and Behance.net are filled with artistic projects with very talented people from around the world. If you don't have one yet - what are you waiting for? If you do... show us! (You might just get featured!) Design tools are there to help you become a better professional, create beautiful graphics, and keep you in-the-know within the industry; there's nothing more dangerous for creative individuals than stagnation! Let us know if you've tried any of these and what the experience was like. Feel free to leave your comments below and tell us which of these tools makes your 'essential list.'