Graphic designers are the luckiest people alive. Why? These guys have a chance to show and tell their work while the rest of us have to put it in a black and white resume. But it is not every designer who is awake to this truth and that is why we have compiled a list of 10 graphic design booklet portfolio examples that will make you stand out.
As a graphic designer, your portfolio is your main artwork. It is what you will use to grab the attention of your prospective clients. Do not just keep your portfolio current, it should also reflect your ability to create.
Print Or Digital?
Should you print your portfolio or just have it saved on your iPad? Ask yourself this, can your iPad be passed around in a room? Can the iPad bring your art to life? Well you can showcase your work digitally but I would advise to print it if you really want your art to be appreciated. You can use a booklet since it has enough leaves to ensure that you leave nothing out.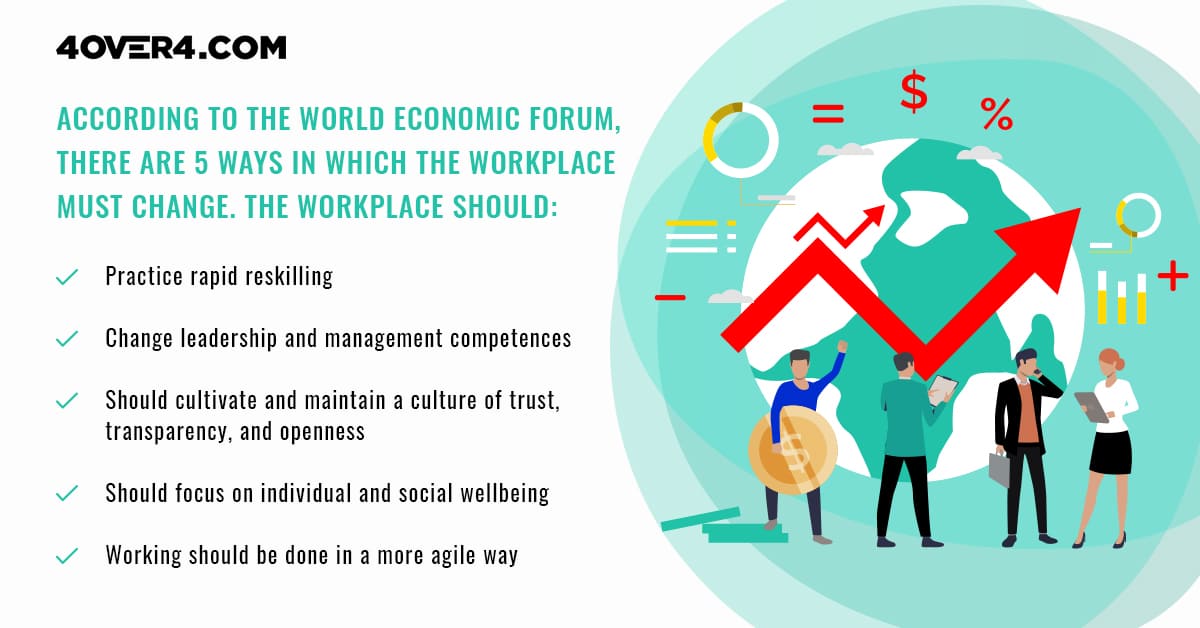 Why graphic design in booklet form? It's a traditional platform but your art will give it a modern twist and plus it gives your client that feeling of sophistication. A booklet is not restricted to pixels, and resolution plus you will be dealing with us, the printing experts. We do not only have hundreds of free templates, but we also offer cheap starlustre booklet printing.
So, in this listicle, we are going to show off the examples that tickled our hearts and aroused our senses. If you integrate these styles and personify them, clients will be checking out your Content Hub profile.
According to Business2Community , A graphic design portfolio is a must-have for any creative who wants to be a successful graphic designer. If you're the perfect newbie, a portfolio is the sum total of your work.
10 Graphic Design Portfolio Examples To Print Into Booklets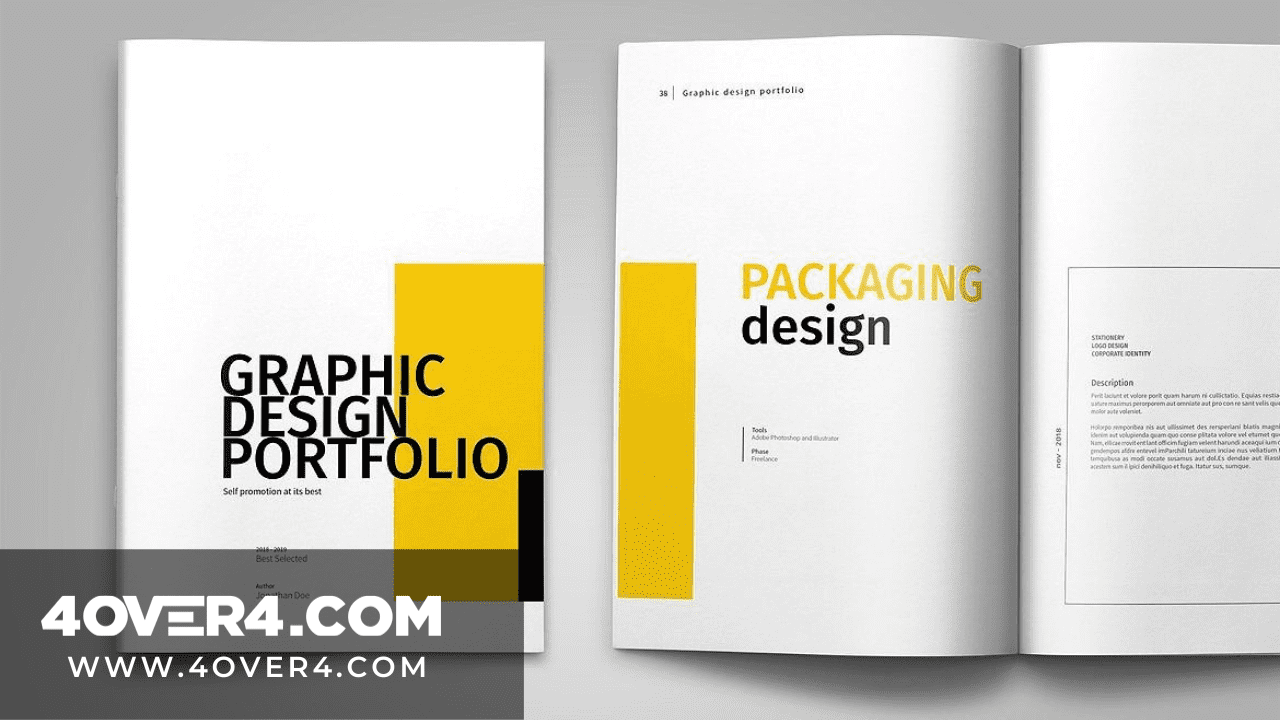 Source
1.       Impress with your unique style and spice things up with your personal touch.
A strong personal brand speaks volumes so do not shy away from expressing your uniqueness. Ensure that you have a logo that is a true representation of your art. How do you use colors? Have you ever tried handwritten typography? Your personal style is your greatest tactical approach.
2.       Have a graphic design portfolio that matches the client's projects
It is never a one size fits all when it comes to portfolios. You need to dress it all up according to the client's expectations.
3.       Deal with 3 to 6 case studies
Your portfolio is not a product catalog. Focus on what matters. You are here to impress a client. Choose your best past projects and include them in your portfolio. Do not be limited by the number of pages. You will be able to do custom starlustre booklet printing no minimum at 4OVER4.
4.       Less is more. Use a simple, clean layout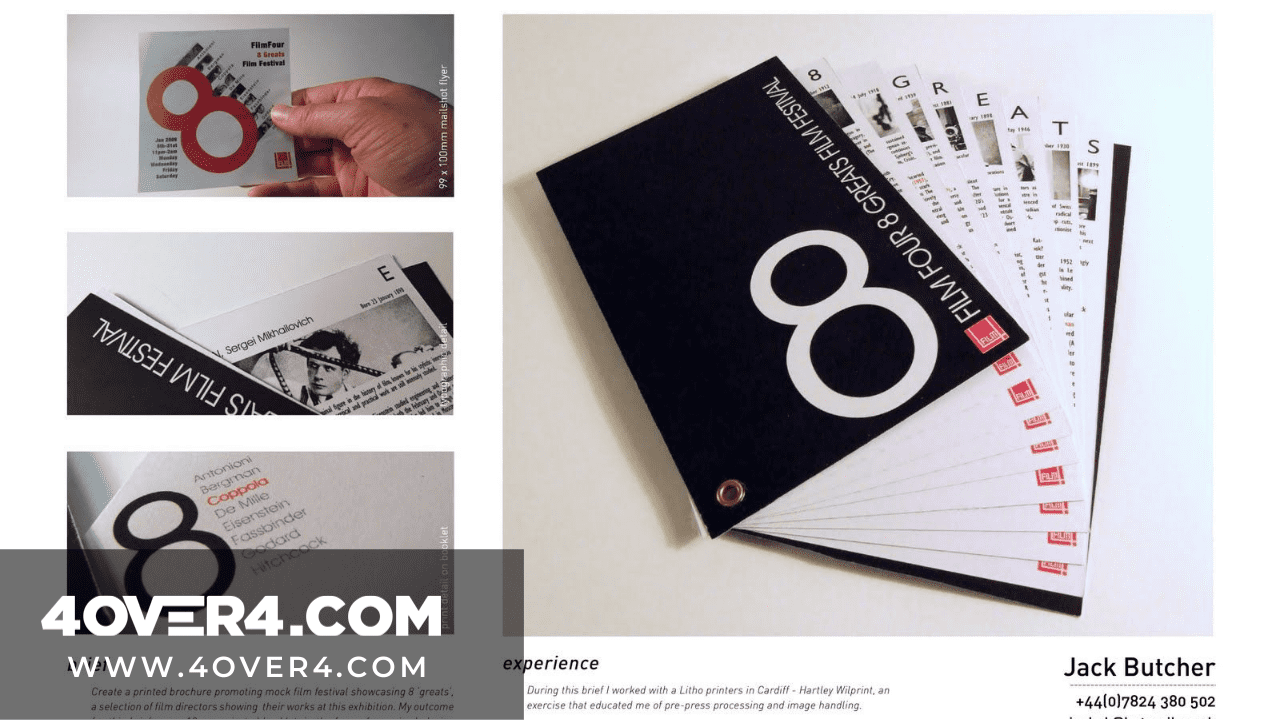 Source
This may sound like a no brainer but it is actually a lot of work since you have to choose what stays and what goes. Ask yourself. "What helps to tell the story?"
5.       Use a story narrative
A story narrative is great if you have case study descriptions. This will add more depth to your words. The aim is to echo your unique approach to art.
6.       Pull the element of surprise
First impressions are important but second impressions give the first impression legitimacy. Just when your client thought they had seen everything, hit them with the element of surprise. For instance, you can print a portfolio that looks normal from the outside but when opened a 3 D figure pops out. This would really look good in a booklet.
7.       Define what your portfolio should be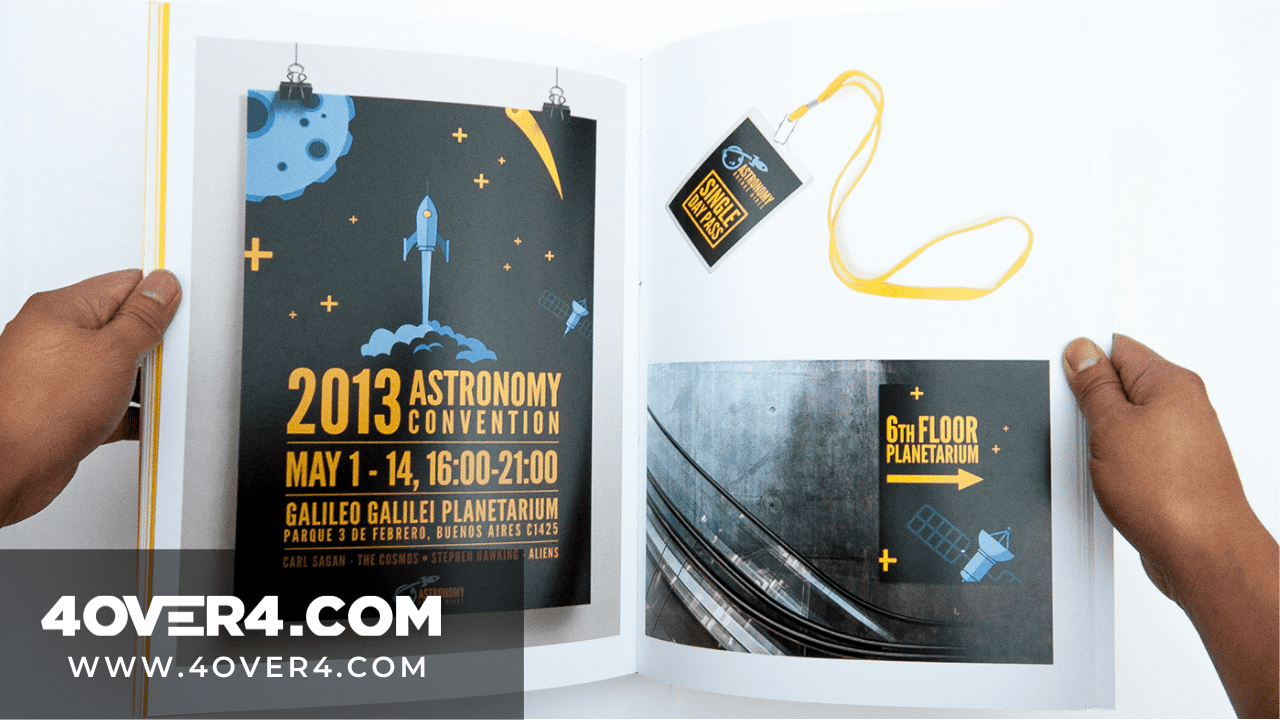 Source
Take the wheel and show off your work in a positive light. Let your ideas take a form that will enhance your identity as a graphic designer.
8.       Show off various talents at a go
If you have many talents, show them off. You might know how to sew, show that. Find a smart way of incorporating your talents into your portfolio. Who knows? The client might need such services in the future or might recommend someone who does.
9.       Context
See that line over there? Do not cross it. It is called context. If you will be showing off your other talents ensure that they do not cross this line. We still have to stay relevant based on the client's needs or requirements.
10.   Review your work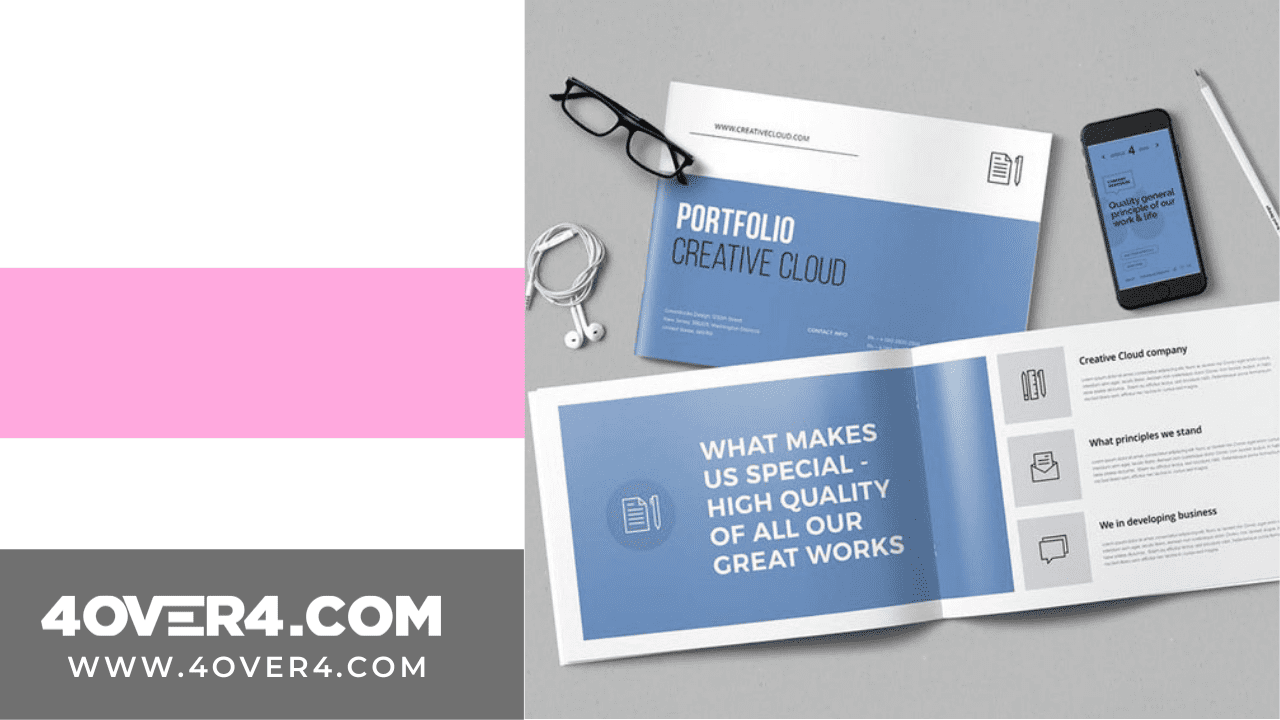 Source
Once you are done with everything, you will need a new pair of eyes. It is time to put on your critical eyeglasses. Go through your portfolio and ask yourself the hard questions for instance, does this portfolio represent me wholly?
Finally
As much you want to leave your mark, do not go overboard. Don't just be creative, ensure that what you create is functional because if it only looks good on paper, the client will wonder how practical it can get. Once you are certain that everything is satisfactory, head on to our booklets section on 4OVER4.COM and place an order since now you know how to make a star lustre booklet.