Holiday Marketing is a Golden Opportunity for Nonprofits to raise funds for their causes.
Did you know that 29% of giving in 2015 occurred in December and 11% took place during the last three days of the year? - according to a report by
Network for Good
. This means you must take advantage of the holidays to improve your fundraising efforts.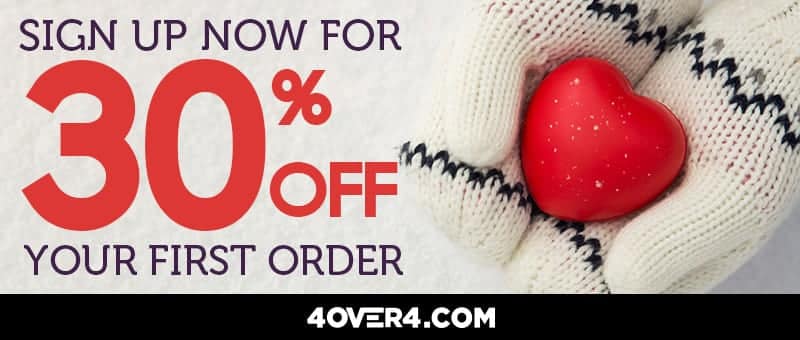 When it comes to ideas for raising money for your charity or nonprofit, the landscape couldn't be more exciting than right now. With families looking to help the underprivileged, volunteers wanting to do something out of the ordinary, and people expecting to participate in fun Christmas activates, the possibilities for creating engaging fundraisers is endless.  
Fundraising Ideas That'll Set You Apart
A killer fundraising event can make your organization fun, exciting and profitable. There are plenty of ways to expose people to your cause. Take a look at
this list of 10 tried and true fundraising ideas for separating your nonprofit from the rest: 
#1 Custom Calendars
The new year is approaching and everyone wants calendars for 2017. So, customize calendars featuring themes relevant to your supporters, pictures of the events you hosted throughout the year or photos of the people you've helped. Use social media to let your audience know that your 2017 personalized calendars are here.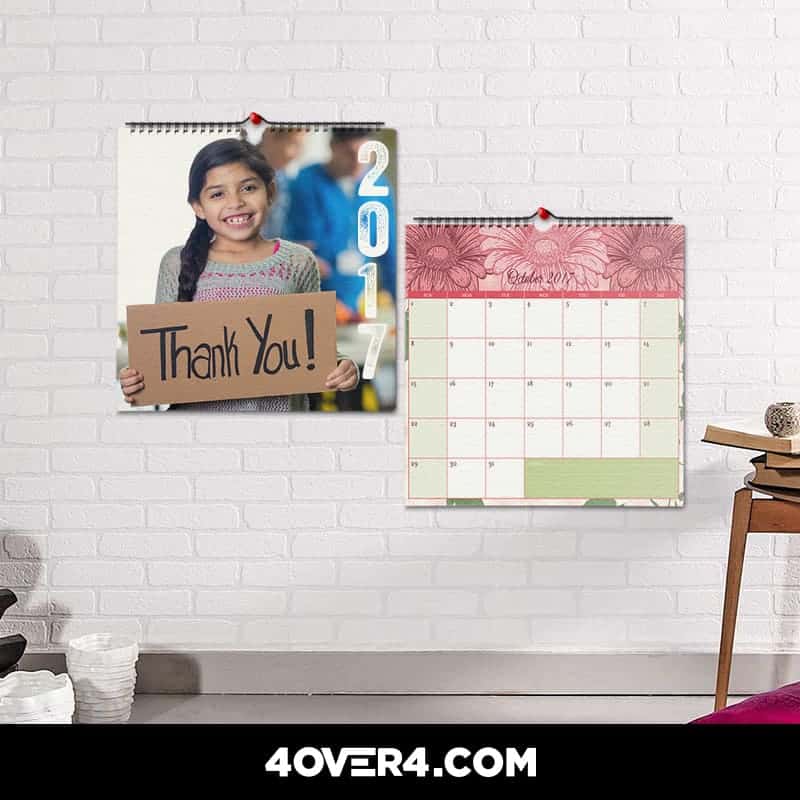 #2 Bake Sale
This is an excellent choice for a quick and easy fundraiser. Ask volunteers and supporters to bake and donate cookies, holiday muffins or cupcakes. Make sure you advertise your event with online and offline marketing materials. Add extra pizzazz to your baked goods by presenting them in an attractive package with a custom shaped sticker commemorating the day.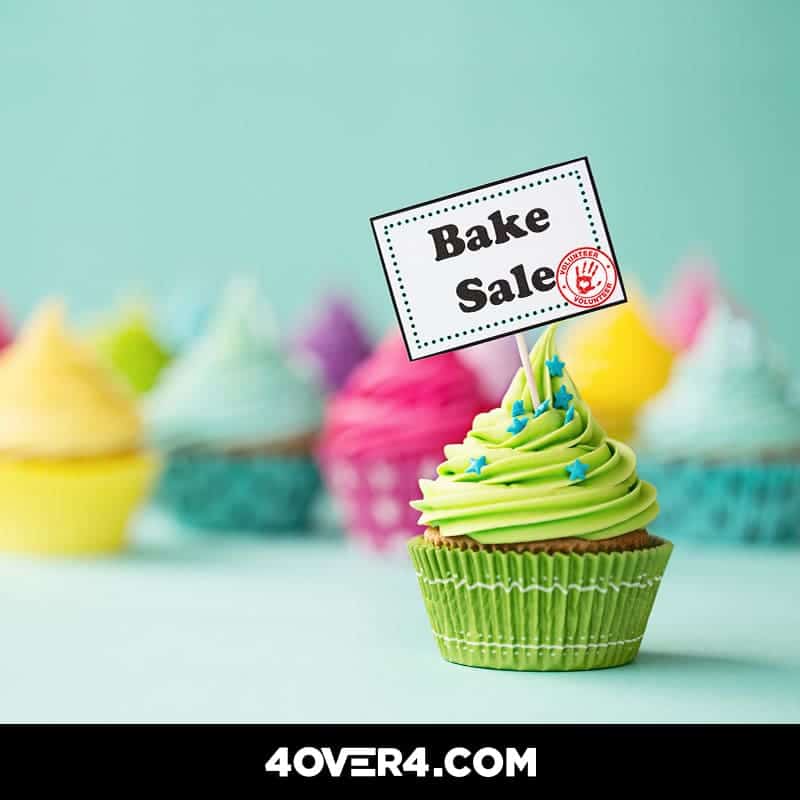 #3 Art Auction
Perfect for nonprofits geared towards helping children or the arts, an art auction is a motivating way to get kids and adults excited about art and a great way to raise money for your nonprofit. Ask artists in your community to donate their work and time to your event. An art auction is a low-cost, high-reward fundraising idea for your nonprofit organization.
#4 Ugly Sweater Party
Ugly sweater parties have become popular in the last few years because guests love to see all the goofy and bizarre designs out there. So, why not host an ugly sweater party? It's a great way to boost awareness for your cause as well as raise funds. Charge an entrance fee and give a prize for the ugliest and the cutest sweater.
#5 Caroling
Caroling is one the most treasured Christmas traditions. Gather a group of children and adults and rehearse a few songs, then spread the Christmas cheer through carols. Pick a spot at your local downtown shopping center or stroll through town. Decorate a donation bucket and place it in front of the group.
#6 Christmas Flash Mob
Flash mobs are exciting and entertaining. Not only will they bring attention to your cause and create buzz, they won't break your budget. Make sure you promote your initiative and get your community interested and excited about your event. To fundraise, charge a small fee for each participant. Your flash mob needs to be as large as possible, so you can create the biggest impact.
#7 Santa Run
A Santa Run is a fun way to raise money for all sorts of good causes. Get people excited about dressing up as Santa by announcing intriguing prizes. Charge for entry. You can also organize Santa obstacle races, football matches or a polar plunge. During the race, take photos of your supporters in action for your newsletter or Facebook page.
#8 Gift Wrapping Service
With all the Christmas shopping and holiday activities, it's difficult to have time to wrap holiday presents in a creative way. Why not install a wrapping station at a shopping mall? All you need are a few volunteers, a table, wrapping paper, holiday stickers, cards and lots of tape. Check out videos on YouTube and learn to wrap gifts like a pro, then offer your services for a small fee. Place a banner promoting your nonprofit in front of your table.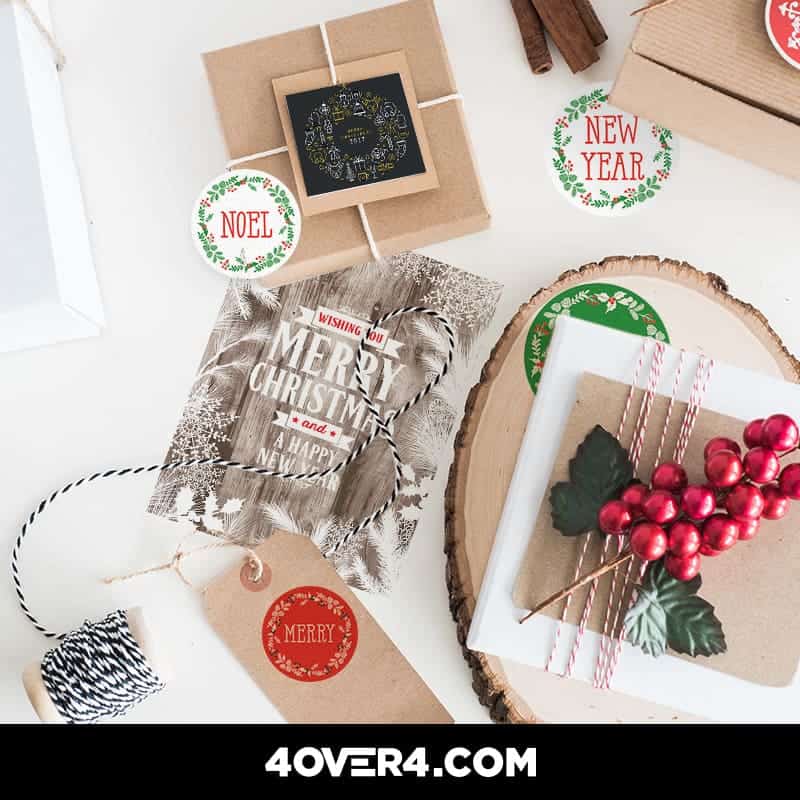 #9 Gala
Organize an elegant dinner or red carpet event for adults. Add glamour and pizzazz to your gala with a step and repeat banner (
like these from 4over4
). These marketing tools are perfect for taking stunning photographs of your guests. Motivate supporters with prizes like VIP seats to concerts, gift cards, surprise giveaways or tickets to a future event.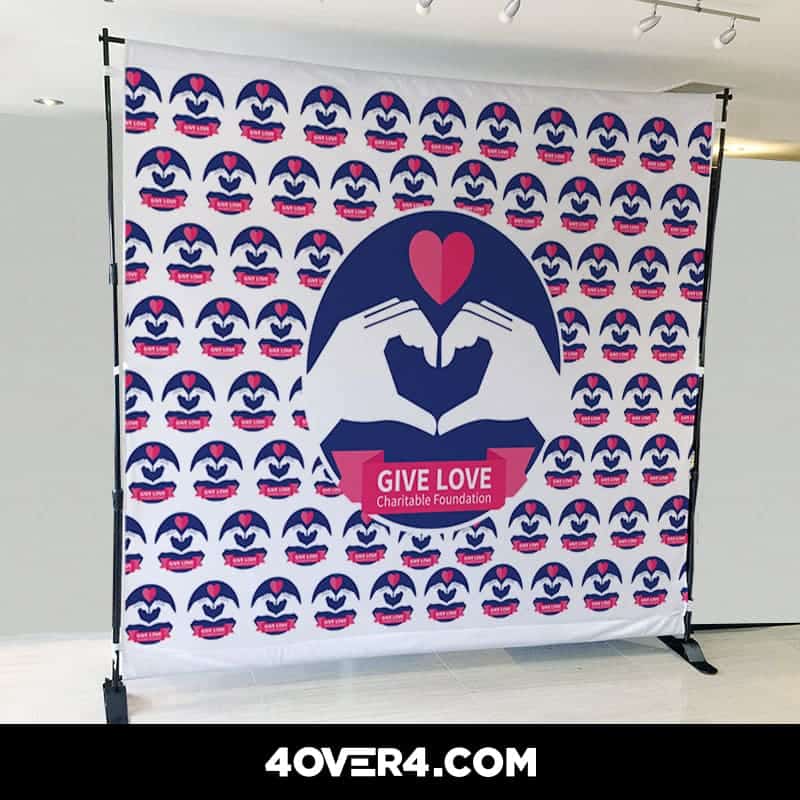 #10 Christmas Movie Night
Children can't get enough of Christmas. The lights, decorations and the thought of meeting Santa is all so magical. If you're in a cold climate, there's no better time to grab a hot cocoa, sit back and watch movies that spread the magic of Christmas. Partner with a local movie theater or venue with space for a projector and sell tickets to a holiday movie marathon.
Come up With Creative Fundraising Ideas!
An entertaining fundraising idea will help to generate more funds for your cause. If you want to make the most dynamic impact on your fundraising this season, why not try a combination of 2 or more of the ideas presented above. We hope we've inspired you to come up with an idea of your own as well.
And remember, if you need print products to promote your holiday marketing efforts, choose 4OVER4. We understand that nonprofits do not have large budgets to work with, that's why we are offering an exclusive deal:
Order any print product you need and get a 30% OFF discount by signing up with 4OVER4.COM!