The origin of Valentine's Day is not a romantic fairy tale. The story began when Emperor Claudius II didn't want Roman men to marry during wartime. However, bishop Valentine performed secret weddings. For this, he was jailed and executed. While in jail he wrote a note to the jailer's daughter signing it "from your Valentine." Long story short. Over time, Valentine's Day turned into the international day of love. Today, people across the world celebrate Valentine's Day by sending messages of love, heart-shaped balloons, chocolate, flowers, jewelry or presents. Love it or hate it, there are a few interesting facts to know about this romantic holiday.
Valentine's Day in Facts
No matter if you are single or in a relationship, you will be amazed after reading these surprising facts about Valentine's Day. Here's a look: #1 It's the Second Most Popular Holiday for Greeting Cards According to the Greeting Card Association, 190 million Valentine's Day cards are exchanged annually, making February 14th the second-largest holiday for giving greeting cards after Christmas. [caption id="attachment_8007" align="aligncenter" width="800"]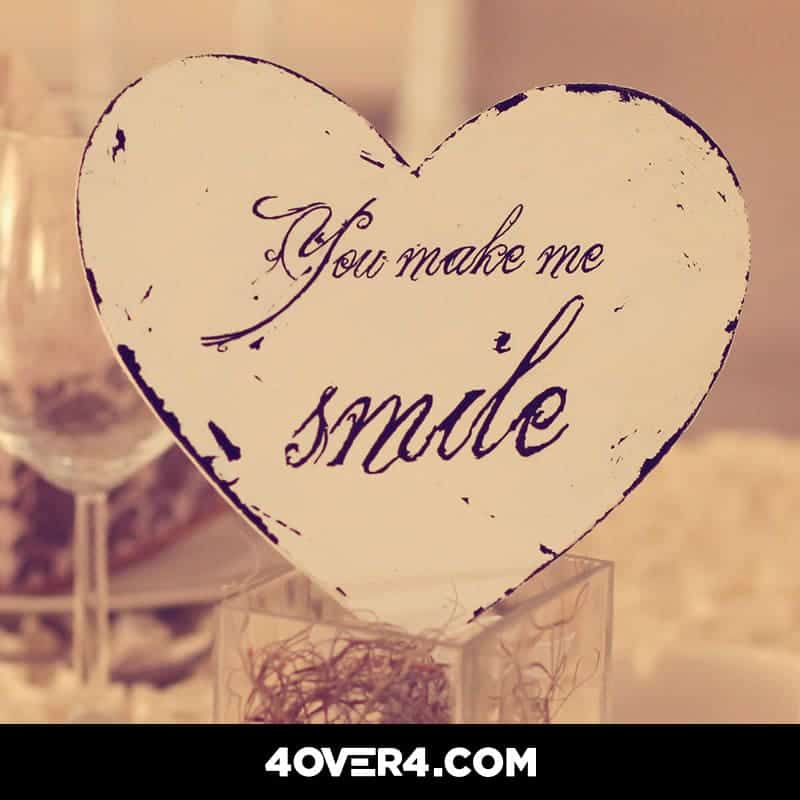 Greeting Cards Idea #1: Choose die cutting for arrow, heart, or cupid shaped cards[/caption] #2 Tucson is the Most Romantic City in the United States The "most romantic city" in the US is ranked by how much they increase spending on a typical Valentine's Day, as revealed by CNBC. Well… Tucson, Arizona, tops all cities with a 68% jump. What about New York? Lovers in the big apple do not spend excessively. #3 The Price of Love The average estimated amount that one person will spend on Valentine's Day is $130.97, as stated by the National Retail Federation. [caption id="attachment_8003" align="aligncenter" width="800"]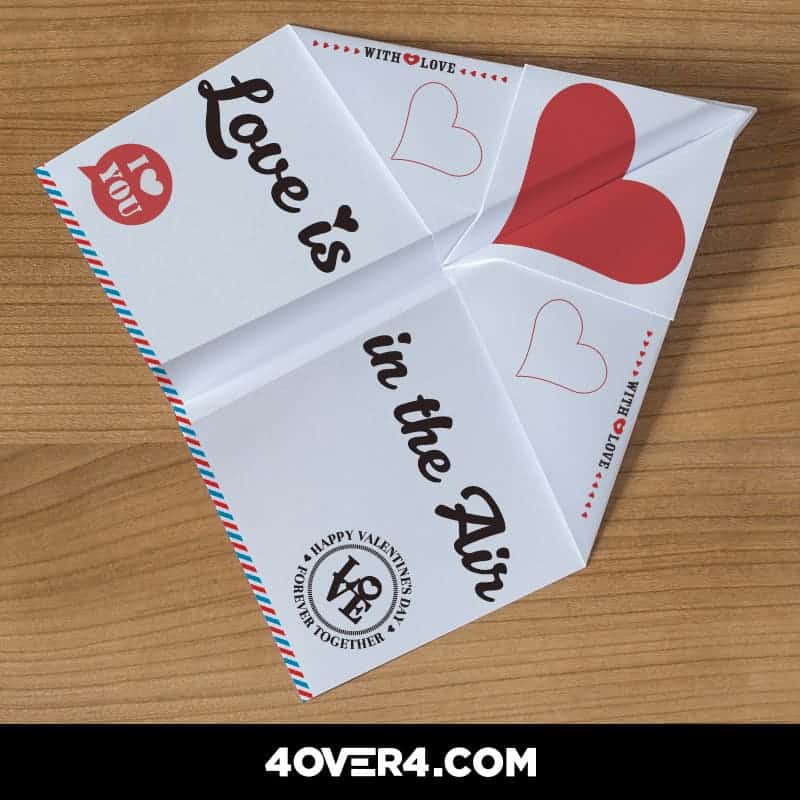 Greeting Cards Ideas #2: Make a paper airplane to show "Love is in The Air"[/caption] #4 Americans Shop Online and Offline More than half (54.9%) of Americans, 18 years old and over, celebrated Valentine's Day in 2015. While some romantics stated that they got their gifts at discount, department, and specialty stores, one-quarter (25.1%) said they will shop online, according to a survey conducted by the NRF. #5 It's Ok to Send Yourself a Bouquet of Flowers Yes, you read right! 14% of women send themselves flowers on Valentine's Day, according to a study by Statistic Brain. Just because you're not in a relationship on February 14th doesn't mean you cannot pamper yourself! [caption id="attachment_8004" align="aligncenter" width="800"]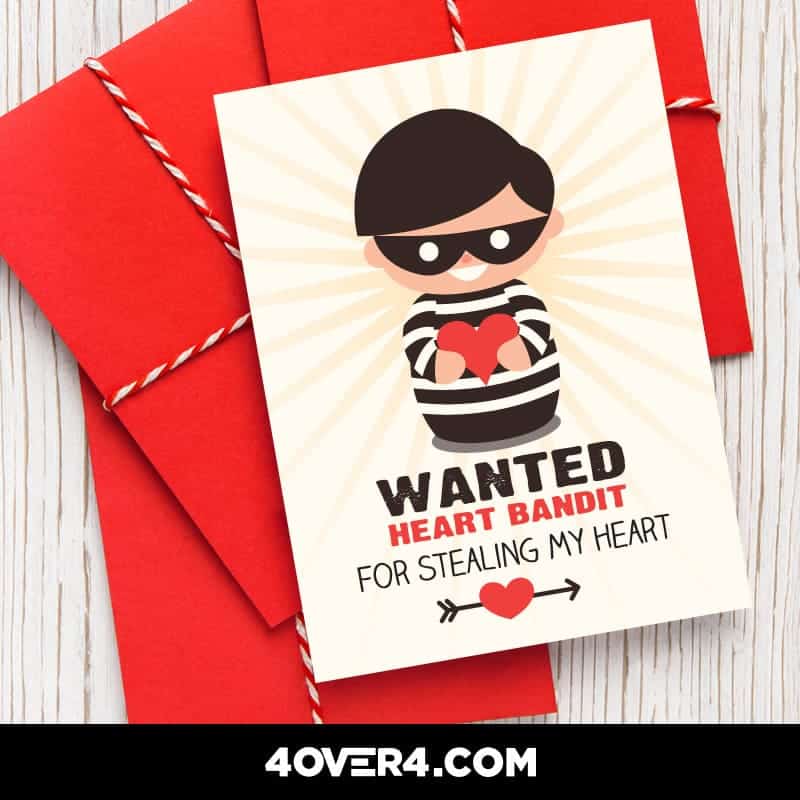 Greeting Card Idea #3: Design a love bandit on the loose with 4OVER4.COM custom invitations[/caption] #6 Pets Need Love Too According to a study by the National Retail Federation, Americans will spend more than $703 million on Valentine's Day gifts for their pets. There are lots of lucky furry friends out there! #7 Heart-Shaped Boxes Haven't Gone Out of Fashion As shown in this infographic, 36 million heart-shaped boxes of chocolate were purchased for Valentine's Day in 2015. #8 Women Buy Flowers Too [caption id="attachment_8009" align="aligncenter" width="800"]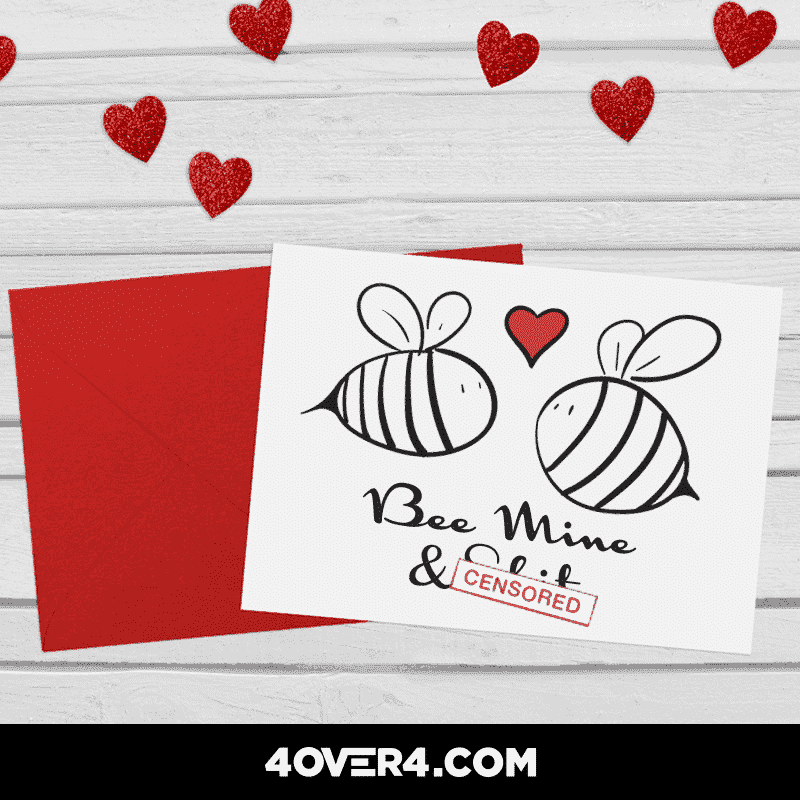 Greeting Cards Idea #4: Play With Words[/caption] Almost one-fourth (23%) of adults purchase flowers for Valentine's Day, and they're not just men. Roughly 63% of men and 30% of women said they were buying flowers for their spouse. #9 Americans Have a Sweet Tooth Americans collectively buy about eight billion of these conversation candy hearts a year, almost all in the six weeks before February 14th. Today, they account for about 40% of the Valentine's candy market, second only to chocolates, as published in a National Geographic article. #10 It's The Right Time to Propose According to an American Express report, nearly six million couples are likely to get engaged on Feb. 14th. What do you think? Would you like to be engaged on Valentine's Day? [caption id="attachment_8006" align="aligncenter" width="800"]
Greeting Cards Idea #5: The Perfect Pair[/caption]
Give a Valentine Gift From the Heart
February 14th is the perfect time to show feelings of love, affection, and friendship. Order personalized gifts that will show your sweetheart, mom, daughter, son, friend, teacher, colleague or any special person in your life how much you care about them. We, at 4OVER4, offer postcards, mugs, booklets, wine labels, hang tags, totes, canvas prints, t-shirts and more custom products at affordable prices. Print unique Valentine's Day gifts here and get a 30% OFF discount by using code VDSLPT30. Surprise your loved ones today!