Marketing your brand will always be the most important thing you can do for yourself. Nowadays everyone has become so creative though, that it's a new creative experience or expression everywhere you turn. It's easy to feel as though there's nothing left to do that has not yet been done but this is not the case. Even if all the creative tools out there have been used at least twice, there are still some new ways to work with them. One of these tools is printed coasters. If anyone is asking, coasters are the small mats or cardboard pieces on which you rest your cup. Read below to see 10 Creative ways to promote your brand with printed coasters.
1- Make Them Into Business Cards
We have talked about the importance of business cards in the current age in previous articles. Custom coasters are your chance to share your information in a unique way. If you can talk to your local restaurant, you could offer to pay them in order to share your coasters because you stand to gain. You could come to some kind of agreement where you both win. This is how business is done in the modern age after all.
2- Use Printed Coasters As Promotional Giveaways
For your online or physical store, plan some activities after which you give participants your custom coasters. Include your logo on the coaster, and add some quirky graphic or funny message. No giveaway beats a practical giveaway!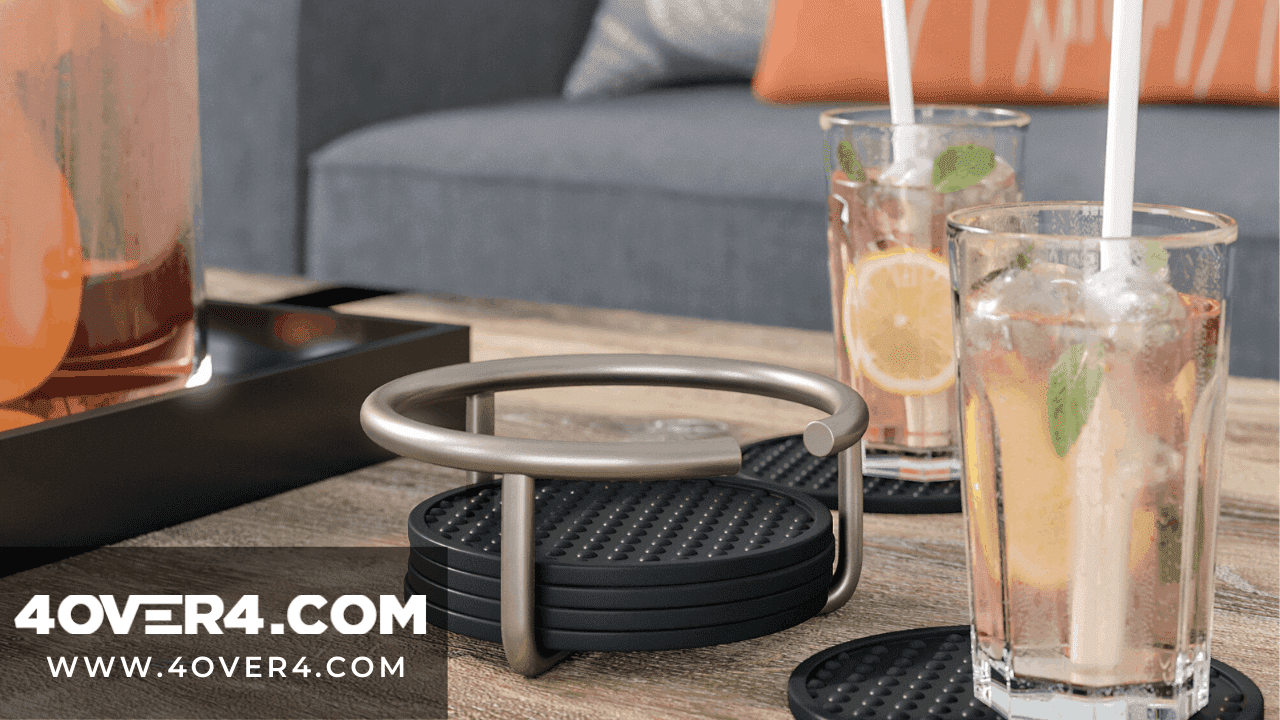 Source
3- Turn Your Printed Coasters Into Collectables
People collect everything so there's no wonder that there are those who enjoy collecting coasters. Design them in a fancy way or include a unique element to make them stand out. Make sure that they are appealing to their prospective owners and will be remembered and treasured. As collectibles, anyone who comes across them in someone's coaster collection will also be coming across your brand.
4- Use Custom Printed Coasters As Event Invites
Instead of printing out regular old fashioned invitations, print invite coasters. While they may not fit all occasions, they will fit many. Think of trade fairs, club launches, restaurant openings, etc- you just need to be a bit creative in your placement of graphics and you have a winner!
5- Make Interactive Printed Coasters
Another creative method of using coasters to promote your brand is by making them interactive. Cut it out in the shape of a puzzle, add a game, or print questions on your custom drink coaster to make people interact with it. The more time people spend with your printed coaster, the more they internalize your brand and add to your potential client base.
6- Make Personalized Printed Coasters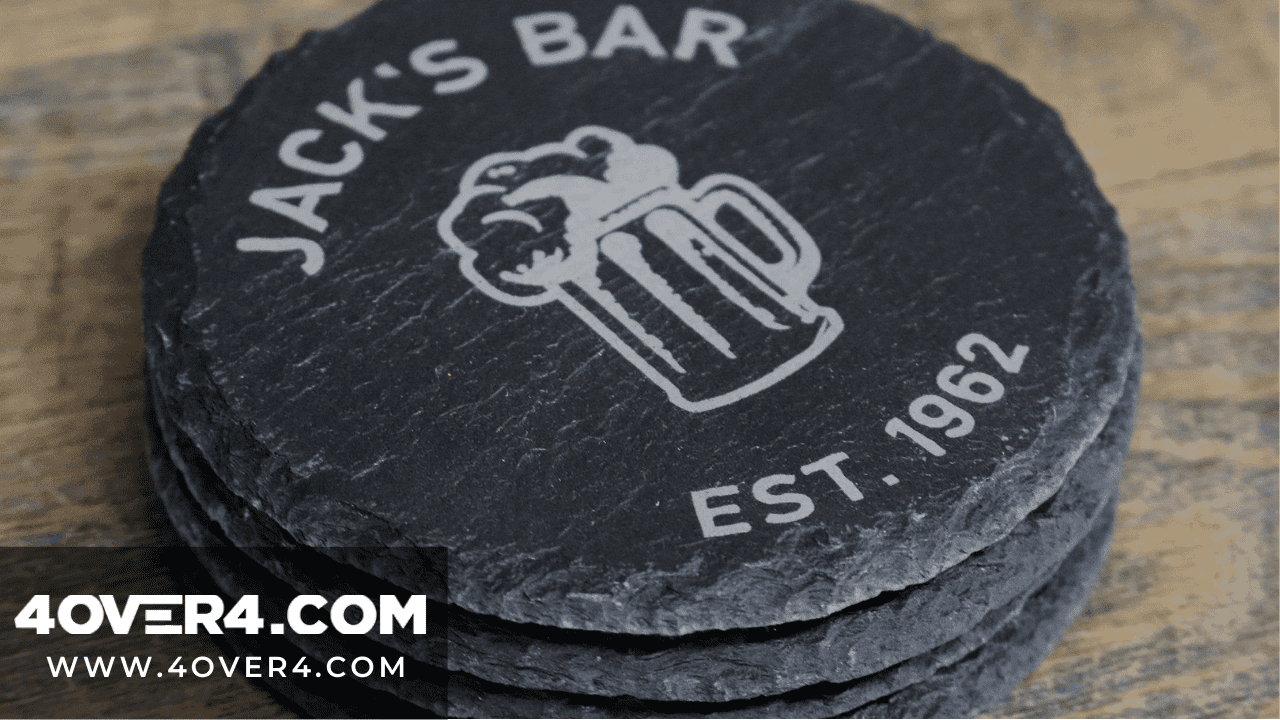 Source You can personalize your coasters by either printing the name or initials of an employee or client on them. This will also help to build a great relationship between your clients and employees or whoever you give the coasters to. Whenever they take the printed coasters out to place a mug or a glass on it, they will instantly remember you and your brand. This is a definite win to anyone seeking to aggressively spread awareness for their brand.
7- Collect Feedback Using Your Custom Bar Coasters
You can print questions and invite observations, comments, complaints, and compliments on your coasters. Used in place of traditional questionnaires, you stand to get immediate feedback, and the people leaving the feedback will enjoy doing so. As I mentioned above, the more people interact with your brand the more familiar it becomes to them. This increases your chances of getting loyal customers.
8- In-Store Promotion
Further promote your brand to the guests who come into your premises by branding your printed coasters. Share more detailed information or maybe different locations your business may have. Make your custom coasters worth it by further pushing your brand to the people you are in contact with. This way, you also continue the theme you have started and your brand becomes many different parts of one big whole.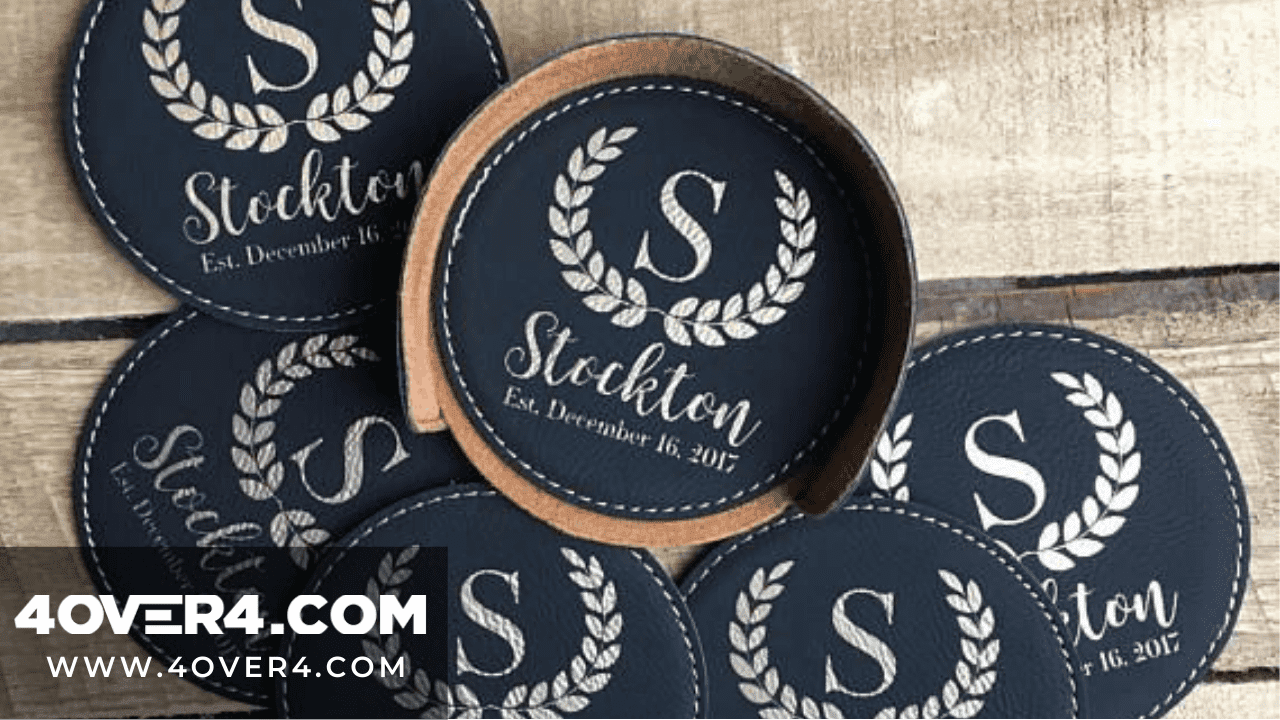 Source
9- Promote Vendors
At any given time, there are a number of vendors and suppliers looking to get a greater market reach. You could use custom coaster designs to sell advertising space in this way. If you have a restaurant or club, offer willing vendors 'ad-space' on your full-color coasters. This helps you get some extra money on the side, and who can ever say no to that? These vendors will in turn spread the word about your brand helping them out, so everybody wins.
10- Partner With Other Businesses On Promotions
As much as we are always told to stay away from our competition, sometimes it makes sense to join them. This union offers a much greater chance at success because the two or more brands can pool their resources and aim to reach a bigger market. Custom paper coasters do not cost that much to print, and if you can propel your brand and a friend's brand for the cost of a bunch of coasters this sounds like some good business sense to me. Just make sure you don't partner with a brand that is directly in competition with you, but one you can have a symbiotic relationship with. So there goes my list of 10 Creative ways to promote your brand with high-quality printed coasters; do you think they would work? Printed drink coasters can be so much more than we make them out to be, so go ahead and give them a try today. They might just be the magic key to unlocking your brand's full potential!