African Americans make up 12.9% of the US population. Their contributions to American history, culture, music, sports, politics, literature, and more are beyond measure and must be celebrated. February is our time to recognize Black History Month and pay tribute to those who have played an integral part in building our country and shaping our society. We went online and found some great balck history month tributes from incredibly talented graphic designers.
Inspiring Black History Month Tributes
Black History Month is the perfect time to educate ourselves on the invaluable contributions of outstanding African Americans and leaders from across the globe. From civil rights leaders to jazz singers, here are some awesome graphic design tributes to honor black heritage. Check out these stunning portraits of some of the most influential black leaders of all time: Nelson Mandela by Uli Ritter Mandela was a South African political activist who spent over 20 years in prison for his opposition to the apartheid regime; he was released in 1990. Nelson Mandela was awarded the Nobel Peace Prize. One of his most memorable quotes is: "education is the most powerful weapon which you can use to change the world." [caption id="attachment_8021" align="aligncenter" width="640"]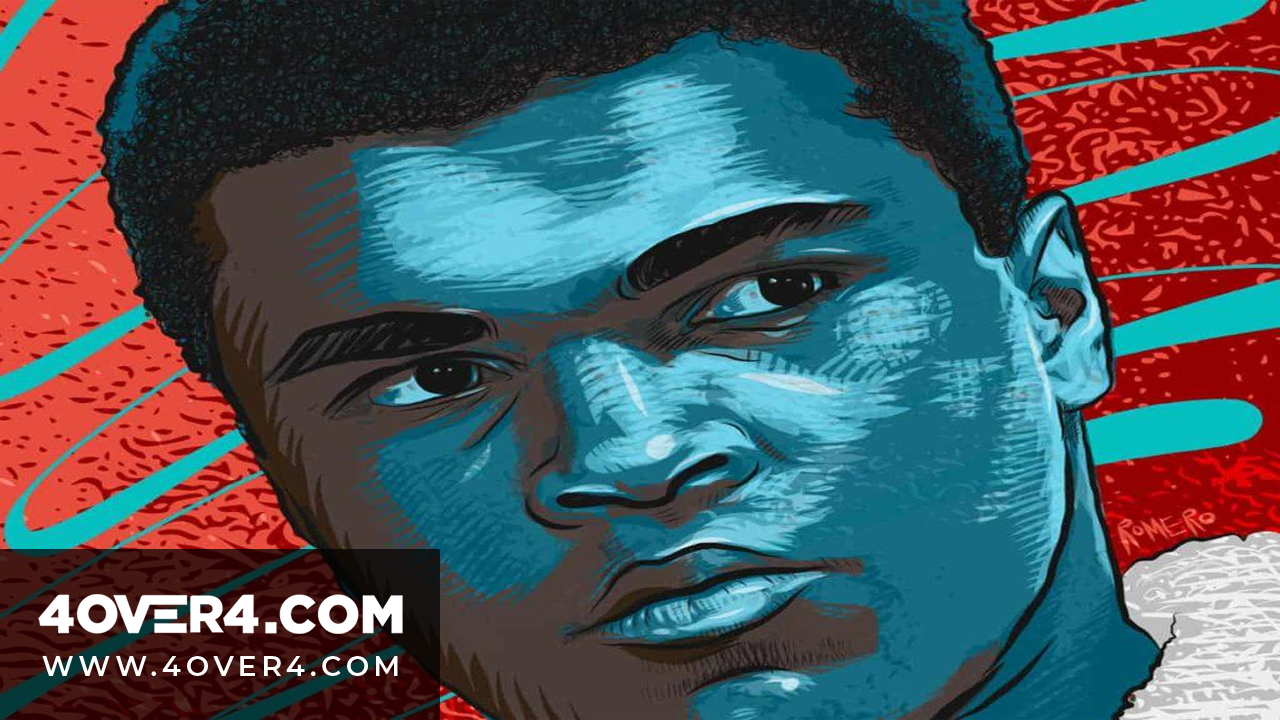 Designed by Uli Ritter, shared on Behance.net[/caption] Martin Luther King by Antonio Romero Dr. Martin Luther King, Jr. dedicated his life to achieving equality and justice for all Americans of all colors. He received the Nobel Prize for Peace. He was assassinated in April 1968, and continues to be remembered as one of the most inspirational African-American leaders in history. King once said: "I look to a day when people will not be judged by the color of their skin, but by the content of their character." [caption id="attachment_8022" align="aligncenter" width="1024"] Designed by Antonio Romero, shared on Behance.net[/caption] Barack Obama by Gilang Bogy Barack Obama was the first African-American to be elected as the 44th President of the United States. Here's one of his most famous quotes: "change will not come if we wait for some other person or some other time. We are the ones we've been waiting for. We are the change that we seek." [caption id="attachment_8023" align="aligncenter" width="775"] Designed by Gilang Bogy, shared on Behance.net[/caption] James Baldwin by Bee Johnson James Baldwin was an essayist, playwright and novelist regarded as an insightful, iconic writer with works like "The Fire Next Time" and "Another Country." He once stated: "To be a Negro in this country and to be relatively conscious is to be in a rage almost all the time." [caption id="attachment_8024" align="aligncenter" width="600"] Designed by Bee Johnson, shared on Behance.net[/caption] Jackie Robinson by Andy Heckathorne "A life is not important except in the impact it has on other lives," Jackie Robinson once said. This baseball player broke the color barrier when he became the first black athlete to play Major League Baseball in the 20th century. He won the National League Most Valuable Player Award in 1949. [caption id="attachment_8025" align="aligncenter" width="705"] Designed by Andy Heckathorne, shared on Behance.net[/caption] Claudette Colvin by Arien Smith She gave us all moral courage. A bus driver asked her to give up her seat on a bus to a white passenger. She refused, was arrested and taken to jail when she was only 15. Claudette was a pioneer of the African American Civil Rights Movement. Here's one of our favorite quotes from Claudette: "I knew then and I know now, when it comes to justice, there is no easy way to get it." [caption id="attachment_8026" align="aligncenter" width="870"] Designed by Arien Smith, shared on Behance.net[/caption] Muhammad Ali by Antonio Romero Muhammad Ali became an Olympic gold medalist in 1960 and the world heavyweight boxing champion in 1964. He was very confident individual who struggled against racism and discrimination: "hating people because of their color is wrong. And it doesn't matter which color does the hating. It's just plain wrong." [caption id="attachment_8027" align="aligncenter" width="1024"] Designed by Antonio Romero, shared on Behance.net[/caption] Ella Fitzgerald by Martin French Here's one of the top quotes of Ella Fitzgerald: "Just don't give up trying to do what you really want to do. Where there is love and inspiration, I don't think you can go wrong." Also known as the "First Lady of Song" and "Lady Ella," this American jazz and song vocalist interpreted much of the Great American Songbook. She won 13 Grammys in total and sold more than 40 million albums. [caption id="attachment_8028" align="aligncenter" width="821"] Designed by Martin French, shared on Behance.net[/caption] . Rosa Parks by Kaela Santos "Racism is still with us. But it is up to us to prepare our children for what they have to meet, and, hopefully, we shall overcome," Rosa Parks was a hero in the fight against racism. She was an American civil rights activist, whom the United States Congress called "the first lady of civil rights" and "the mother of the freedom movement." [caption id="attachment_8029" align="aligncenter" width="893"] Designed by Kaela Santos, shared on Behance.net[/caption] Bayard Rustin by David Orr Rustin was an American leader in social movements for civil rights, socialism, non-violence, and gay rights. A tireless activist, Bayard Rustin is best remembered as the organizer of the 1963 March on Washington, one of the largest nonviolent protests ever held in the United States. He once said, "Let us be enraged about injustice, but let us not be destroyed by it." [caption id="attachment_8030" align="aligncenter" width="400"] Designed by David Orr, shared on Behance.net[/caption]
Design Your Own Custom Prints to Commemorate Black History Month
Want to make your own Black History Month tributes? Integrate these artworks into canvas prints, postcards, posters, t-shirts, buttons, bookmarks, and stickers. Celebrate by sending custom postcards to your friends, hanging a big canvas print in your studio, designing a poster or handing out personalized buttons to your students. Be creative. Grab some inspiration here: Canvas Wall Art Custom Buttons Black Figure Bookmarks Poster to Celebrate Diversity Set of Educational Postcards for Black History Month
Print Your Artwork
Honor African American achievement with your favorite art prints. Order personalized prints that will inspire your family, colleagues, students, and the community in general. We, at 4OVER4, offer posters, mugs, canvas prints, buttons, postcards, bookmarks, t-shirts and more. Take advantage of our great offer: 30% OFF any print product by signing up with 4OVER4.COM. Browse our large product catalog, choose your preferred print tool, and save big bucks today!