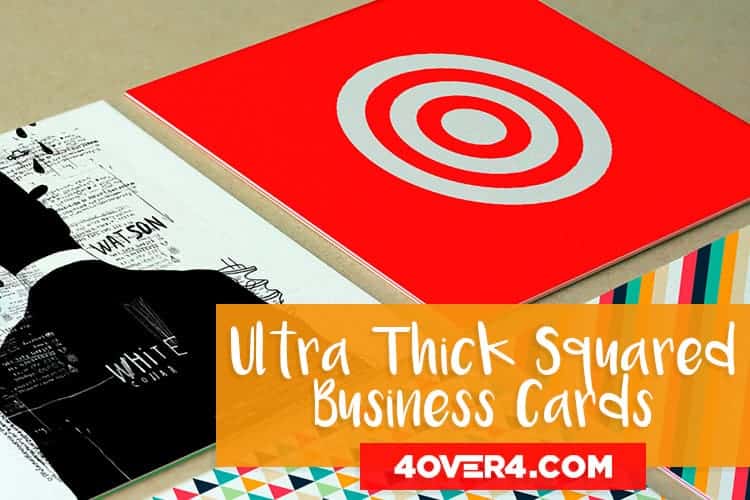 Business cards are dead. That's probably something you've heard people saying for a while now. But guess what? Our business cards are still around! Sure, it's 2016. And sure, there are "business cards" apps you can use on your phone. However, did you know that 27,397,260 business cards are printed every day? Yes. According to StatisticBrain.com, over 10,000,000,000 business cards are printed every year in the United States alone. So, by the looks of it, we'd say business cards are pretty much alive. Having said that, they do face some stiff competition, and not in the digital realm precisely. As growing companies crave more space to showcase their valuable information, postcards seem to be increasing in popularity. Can this up and coming print product grow to overtake business cards as the most popular format? Read also: Business Cards in 2016: 5 Tips for Designing a Great Marketing Tool
Business Cards vs Postcards
Although there are individual aspects of each product to look at, there are many similarities between the two products. For example, both custom postcards and custom business cards offer unique printing options such as spot UV, die cut, silk laminated, velvet laminated, and metallic foil. Also, newer options like black and kraft paper (100% recycled paper most commonly recognized as the material used to make old school style paper grocery bags) are even more helpful when trying to stand out amongst competitors.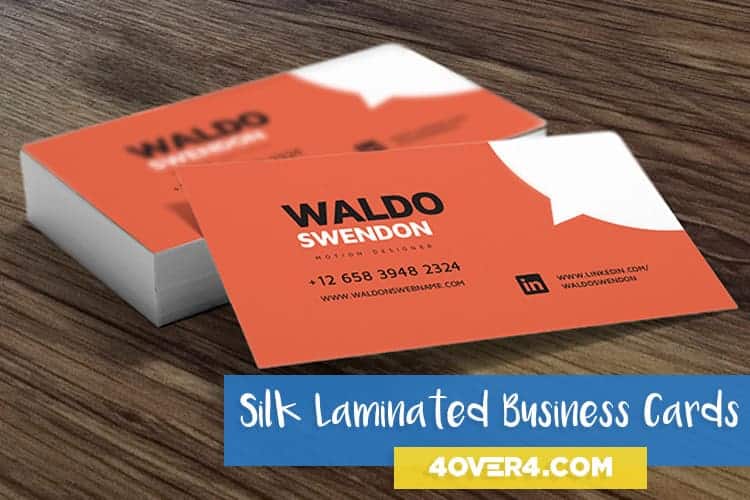 This new printing paper allows for a sophisticated look in addition to an organic feel. Whether you use business cards or postcards, these options are sure to make your print job stand out. Make sure to check our vast postcards catalog and pick your favorite!
Sizing and Design
In terms of space, postcards are the clear winner with sizes ranging from 2.5" by 2.5" to 6" by 11", and custom sizes. This allows for more information to be put on the card and more room for graphics and subsequently more design freedom. Business cards are more standard and allow for simple necessities that usually include your name, phone number, email, business name and/or graphic, and address. Because necessities take up most of the available space, business cards usually lack the same amount of visual options that a postcard provides. Not only this, but there are also other options including premium paper types to choose from, eye catching paper stocks, business card templates, and full color printing.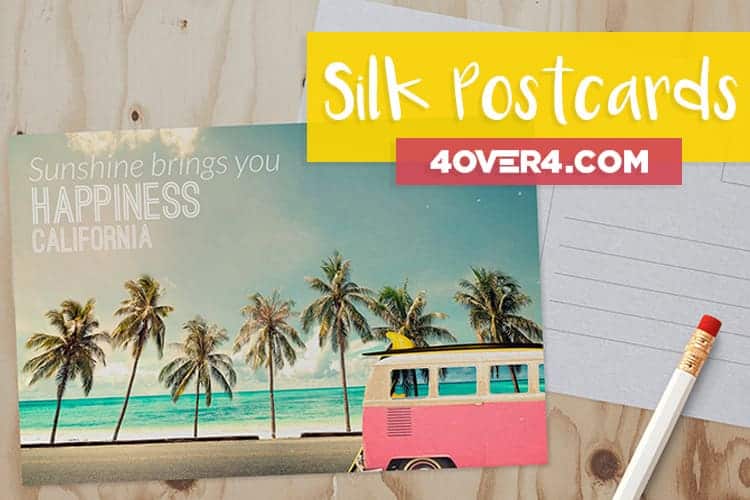 Finding What Fits Best for Your Business
It is essential to make your choice based on your specific business needs. If your business depends heavily on graphics, a postcard would be best to work the same way a business card usually would. And if a business card would fit your typical needs, try combining it with a postcard or brochure for a wider array of print products to show your customers.
Font and Design
While printing on both sides of the paper is possible in either case, business cards limit font size and design. When using postcards you can enlarge the font, and use fonts that are generally larger than the standard ones. Postcards allow for more uses in terms of different aspects of the business. If your business hosts events or gatherings, postcards can be used as "save the date" messages. In addition, promoting concerts, social events, and even places to visit can be done while simultaneously marketing the business itself. All of these tools together give you the opportunity to increase your promotional material and build an alliance of multiple print products to target your audience. Whether you favor either business cards or postcards, using both together creates the strongest marketing tool for any business. Remember you can always talk to our dedicated team of customer service experts and explain your needs. We'll help you determine which product suits you best and is most cost effective for your needs! Join now for exclusive offers and support.