Flyers are a great way to market your brand, and are currently still very relevant. If you have decided to use them to push your reach into the market; whichever one it may be consider 4OVER4. Have you asked yourself this; 'Where can I post flyers legally?'
Today we will discuss 20 places to leave print flyers when promoting local business. Read on to get ideas on where to place them to achieve the best results!

1- Coffee shops
Are you wondering where to post flyers in public? If you're aiming to reach millennials and middle-aged people, this is one of the best places to post flyers.
Coffee shops attract lots of middle-aged people as they come to catch up. Some are also trying to just catch a quick break so your local business conference print flyers will be in good company here.
Posting flyers in such public places is relevant and might catch quite a lot of people's attention
2- Boutiques
Do you ask yourself 'where can I hang flyers for my business?' This is a great place to do so and have them potentially seen by fashion-forward trendsetters in the community. As such, it is best to aim here if you are marketing a sale or fashion event.
Wonder no more on where to hang flyers for your business
3- Distribute Print Flyers in Libraries
Here there will be a mix of young adults and kids as well as older people. Libraries are perfect spots where you can try to put flyers for your brand or business. You can leave them marketing quite a variety of events, products, and services.
Just be sure that they are age-friendly because there will be no way to filter who sees them and who doesn't. Market events and activities here that the whole family can take part in.
4- Communal Office Spaces
Where can I post flyers for my business? Communal office spaces! This goes without saying since such areas have a variety of young, middle-aged, and older people. They will be mostly serious and focused on improvement more than fun.
You will, therefore, do well to leave print flyers concerning your business that focuses on self-improvement, self-development, and philosophical based matters. Apart from such a fine space where else can you post flyers legally? Gyms, social centers, mixers, and such are perfect spaces for marketing.
5- Community Centers
Here again, there will be a representation of all age groups acting as one of the best places to put flyers, so be sure to have family-oriented events and activities. Concerts, group games, and school events will be a hit in this environment.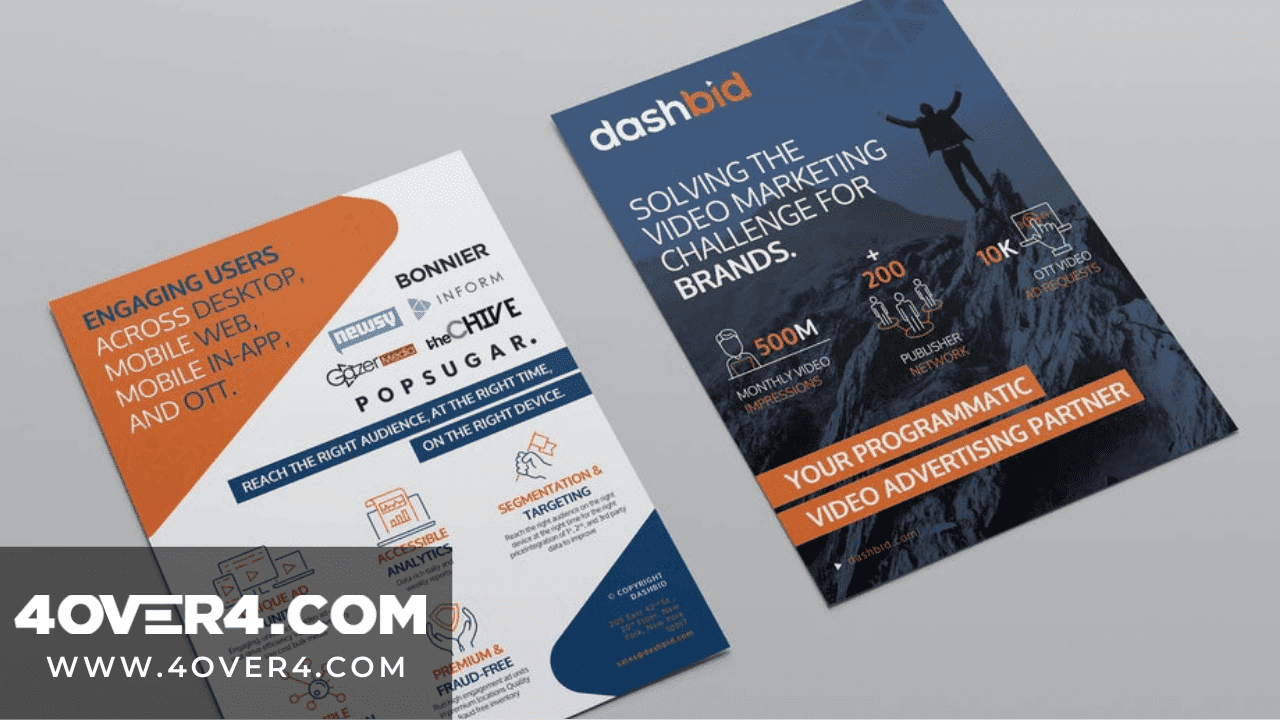 6- Parks
More family over here, and people looking to unwind. Market and distribute your school plays, and other family-level social gatherings here. Also, involve the pets and if you have a new dog manicure center this is the place to hand out custom flyers.
7- Gyms for Print Flyer Distribution
Needless to say, fitness enthusiasts will be here by the score. If you've just opened a shop selling fitness equipment and healthy supplements, market it here. Also hand out or hang flyers selling gym clothes, fitness gadgets, and healthy foods as they're relevant here.
8- Local markets
Where can you legally put flyers? Local markets are a good choice because you will mostly find mothers and wives over here. You will do well to hand out 'domestic' print flyers, for lack of a better word. Similarly, you have a diverse pool of persons from various industries getting exposed to your brand or business. Kitchen equipment, kids' necessities, or just random fun stuff will have takers over here.
9- Grocery stores
This is an environment where storage and other kitchen equipment will have a good market. As there will be more mix in the demographic though, you could hand out general family-friendly flyers.
Apart from the streets, grocery stores are a sure stop for every single person. Don't ask yourself 'where can i put up flyers for my business' again. This is more than just a solution.
10- Give Away Custom Print Flyers in Nail salons
Drop off die-cut flyers here if they are fashion and trend-based. For your new boutique, doggy spa, or hair salon, this is also a great place unless of course, they are also offering those services. Make sure to be friendly about it though, if you want to have a better chance of getting positive results.
11- Supermarkets
Everyone goes to the supermarket for something or other. Therefore anything goes here as long as it is age-friendly and family-grade therefore posting your flyers here would attract many eyes. This is actually a place where the traffic will be really high so it is among the best places to hand out your print flyers.
12- Distribute Print Flyers in Malls
Similar to supermarkets, everyone goes here. Concerts, gyms, salons, spas, and boutiques will be well marketed here. Even school events and activities will be well received in malls, just make sure you don't overstep your boundaries and get into people's spaces in a way that will put them off.
13- Doctor's offices
Health speaks here so hang or hand out cost-effective flyers promoting your natural juice shop. Aromatherapy or acupuncture will also have some takers here, but be careful not to cross the line of healthy competition as those practices may potentially take away the doctor's market!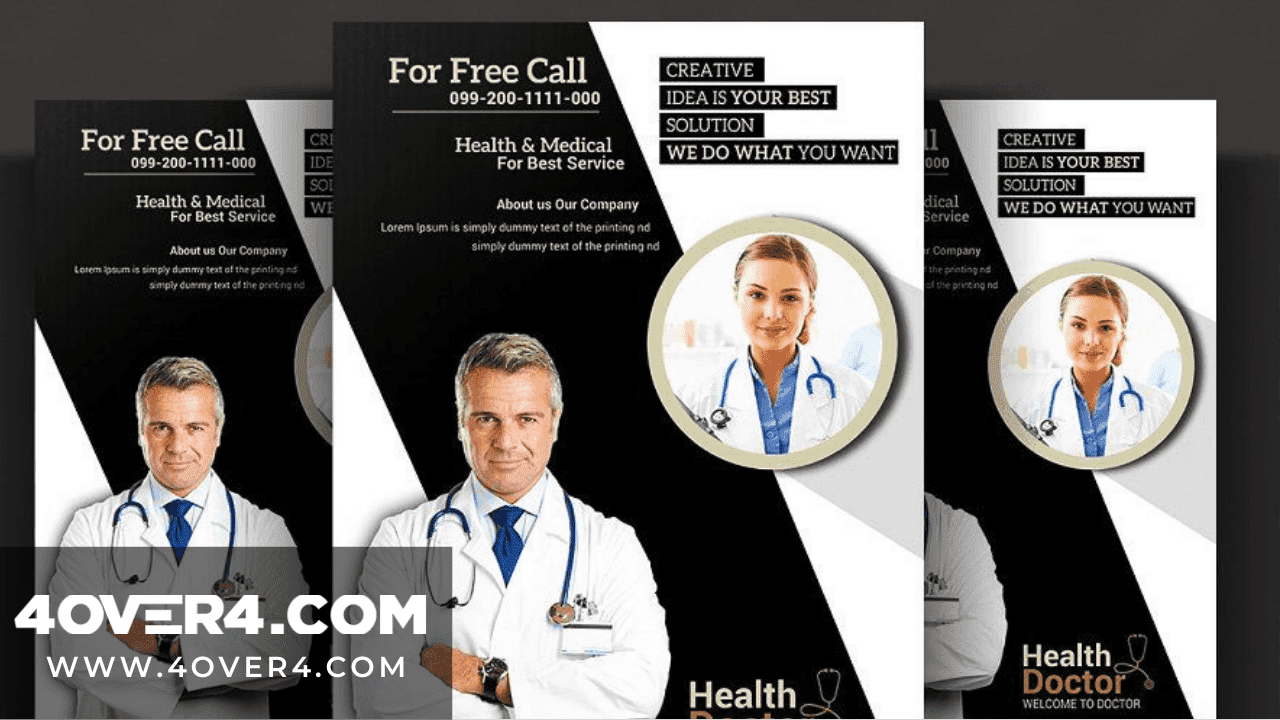 14- Auto repair shops
Mostly a masculine environment, has gym advertising, a sports equipment shop, and a variety of others providing services. Women also get their cars fixed but honestly, there would be much better places to target them from, just saying.
15- Hand off Custom Size Flyers in Daycare centers
A definite family area, this is a great place to market your toy store for instance. Also, costumes and clothes for kids will be a hit around here. Social centers and social hangouts where the whole family can go will also make sense to market around here.
16- Hardware stores
This is another mostly masculine environment to consider depending on your theme. If you're marketing your new barbershop, a menswear line, or something similar, go for it.
17- Public bulletin boards for pinning print flyers
Here, anything and absolutely everything goes. As long as you have the relevant permission, legally, from the relevant authorities, hang your flyers for anything from your new spa to a new shoe shop, to a school play. Get creative with your flyers here because there will be many others and you want to stand out.
Uniqueness is something you totally want to achieve so as to evade mediocrity and attract as much attention to your brand or business as possible. Public bulletin boards are an excellent option to leave your stunning flyers and take a shot at creating that excellent and amazing first impression, influencing customer purchase options and winning their trust.
18- Fitness centers print flyers
Similar to gyms, the demographic here is mostly middle age and care about how they look. Be sure to fancy up your flyers for instance by using embossed flyers to catch people's attention and pass your message.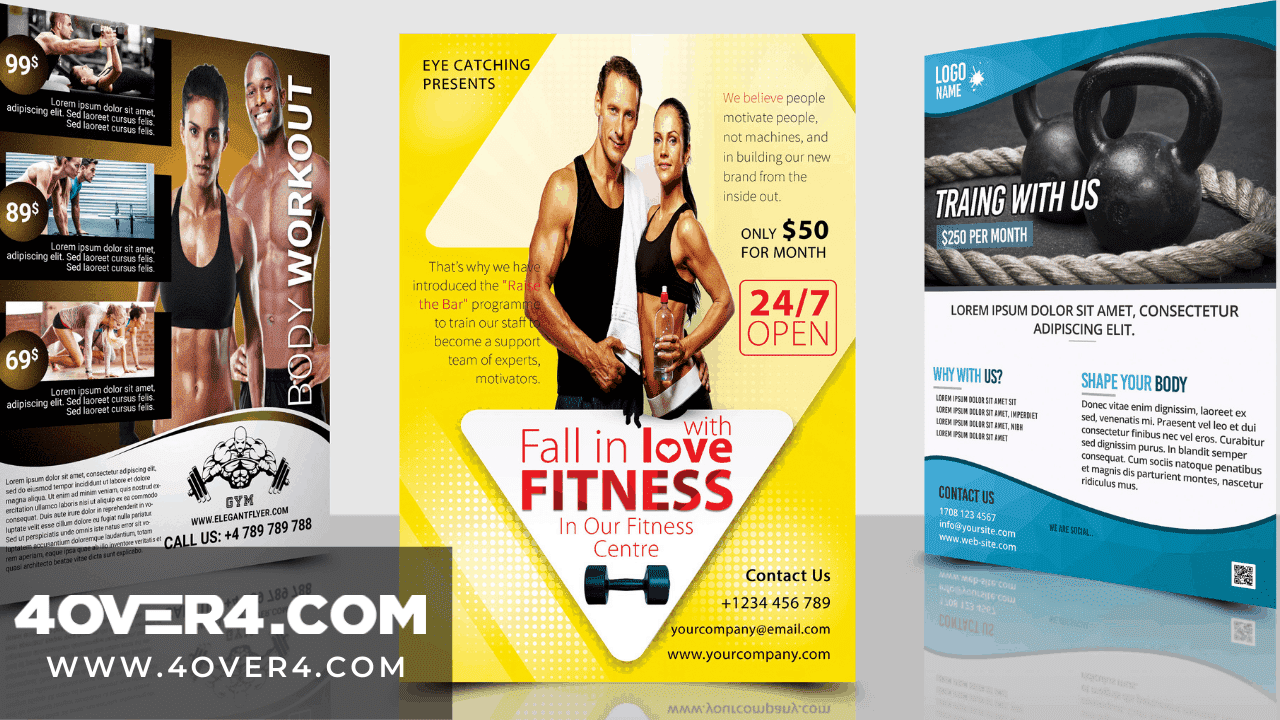 19- Ice cream stands
Mostly a youthful crowd here, so you will do well to hand out teen and youth-targeting flyers. Think boutiques, a bowling competition, a new recreational activity in the area, etc. Also, make sure your design is attractive to the young because this will make all the difference.
20- Church
Your local church is a great place to hand out flyers for maybe a new bookshop or bakery in town. As long as it's a wholesome and healthy activity or product, your print flyers will be at home here.
As with everywhere else, make sure you have the blessing of the person in charge. At the end of it, there are a lot of places you can place your flyers or hand them out for maximum impact. Just make sure that you have the owner or city's permission where applicable.
Also, take care not to invade people's privacy and get into their personal space while handing your flyers out; this will not get you the results you are looking for. Make sure also to have a unique and eye-catching design to set you apart from the potentially tens of other print flyers people will encounter.
If you are looking for next day club flyers or business flyers, you may consider 4OVER4. Keep an eye out for cheap flyer printing deals, and better yet, printers like 4OVER4 that can do custom size flyers.
Finally, it's obvious that you should not go to a gym to hand out high-quality print flyers promoting your own gym. This would be a bit tasteless at best so just don't do it. Now go out there and have a marketable day handing those flyers out!