After a busy and very active Black Friday spent shopping for great deals, we can finally relax at a "pajamas shopping party." You are probably thinking, what is that, but I'm talking about Cyber Monday 2019.
One of the reasons why you should love black Friday and Cyber Monday deals is because you can shop at work or home and not have to worry about fighting for a parking spot.
Americans love a good deal, and the statistics don't lie. Last year Cyber Monday sales surged to new highs, with a record $7.9 billion spent online during that day alone. That's an increase of 19.3% from the previous year. This year the Cyber Monday predictions show a possible growth of up to $9.5 billion.
While Black Friday is associated with the holiday season, busy crowds, and people crushing the shop windows and fighting for the discounted items, Cyber Monday 2019 deals are concentrated online. And it's not only regular consumers that benefit from all the fantastic online shopping discounts.
Smart business owners and marketing directors use this day to prepare for the upcoming Christmas season and the entire year to come. Why not use a one-time chance to SAVE BIG on the items that you regularly use, and the ones you'll need in the near future?
Well, at 4OVER4.COM, we prepared a special "must-have list" for your business or department, to make sure you don't forget the most crucial things on these shopping days.
THE BASICS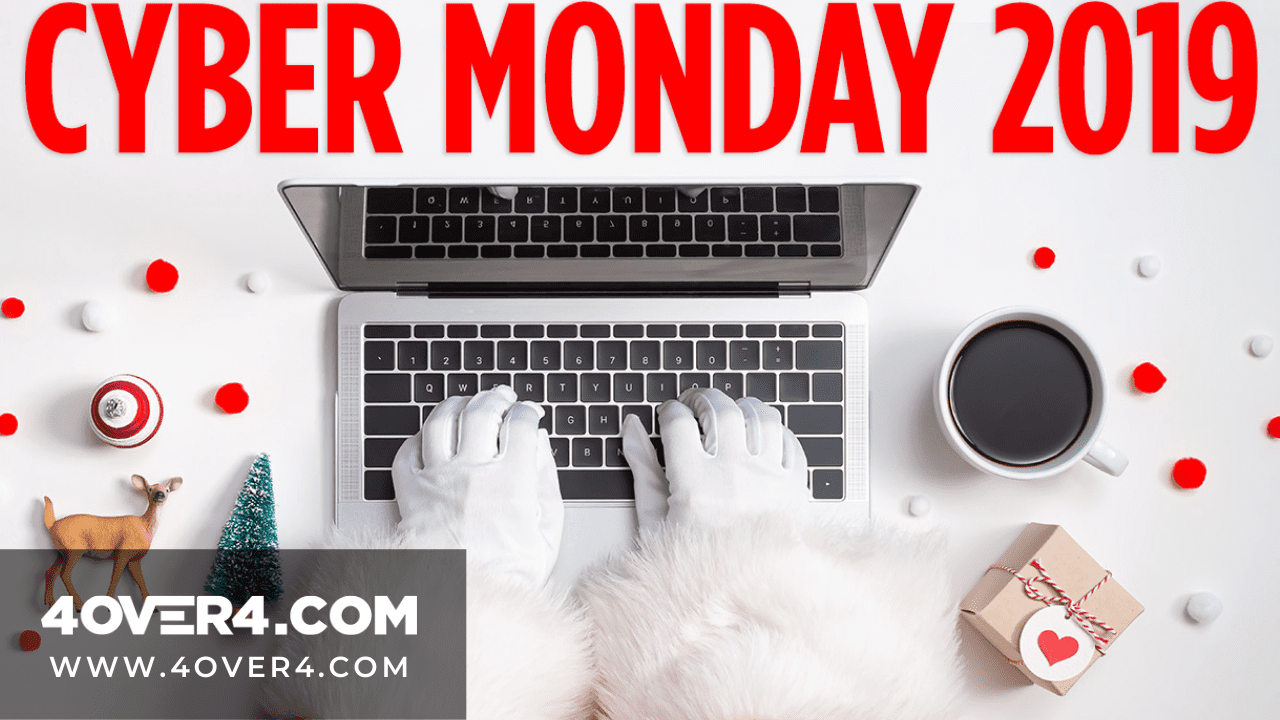 Business Cards
Business cards are the first "must-have" item for any company. Princeton psychologists reveal that all it takes is a tenth of a second to form an impression of a stranger from their face. Well, when it comes to your business, its "face" at introduction is often your business card. This is why choosing the right design, layout, material, and finish is more important than you may think.
Raised Foil business cards from 4OVER4.COM are a great option to stand out from the crowd because they look classy, stylish, and describe the solidity of the company. Soft Touch Cards are smooth to the touch and immediately draw in positive reactions.
You can choose the card that perfectly resonates with the nature of your business HERE.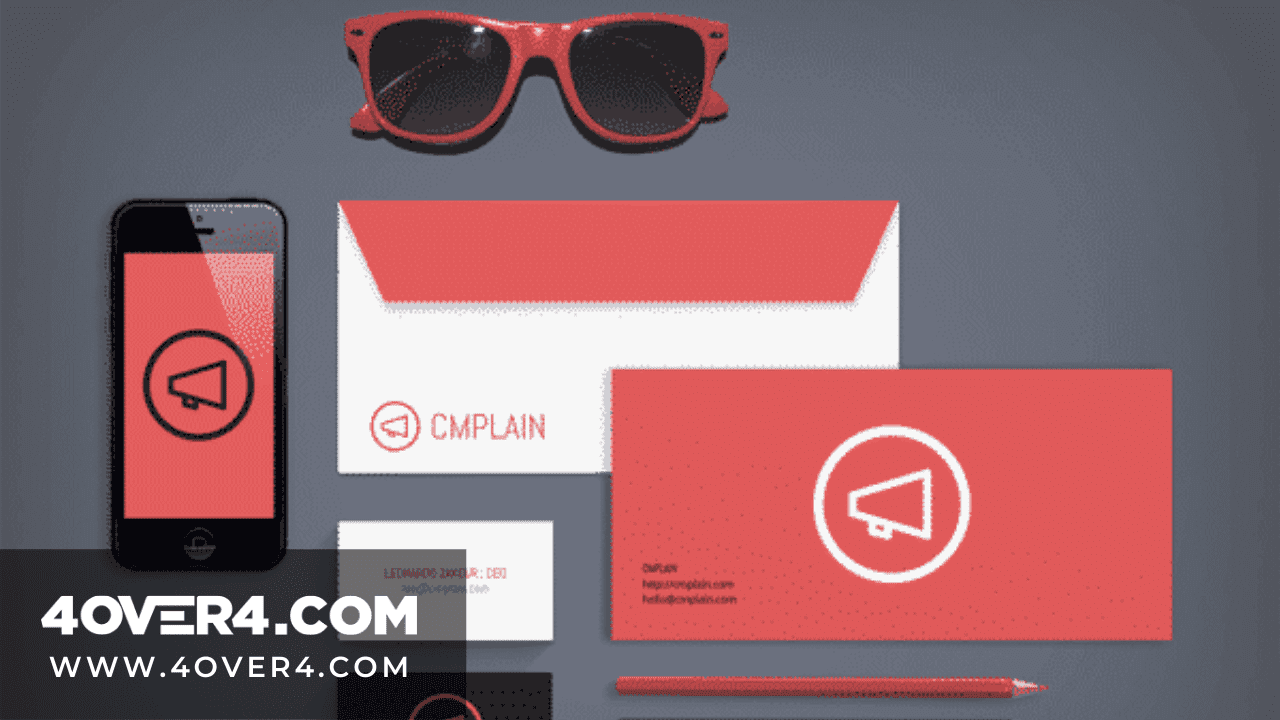 Stationery
Stationery is the next big thing after business cards. It's the first thing a prospect sees when communicating with your brand. Not only does this include a letterhead, but items like envelopes, postcards for different occasions, folders, and notepads. It is a common belief among corporations that investing in your stationery is an investment in your company.
Corporate Style
Corporate style, along with the corporate spirit is no less critical for the company. Not only does it express your company ideals and beliefs, but when a client visits your office they can instantly see what is important to your company. Plus, when your team uses them outside of work they promote your business even more.
MARKETING AND PROMOTIONAL ITEMS in Cyber Monday 2019 Deals
The list for corporate style includes T-shirts, mugs, keychains, mousepads, and even magnets.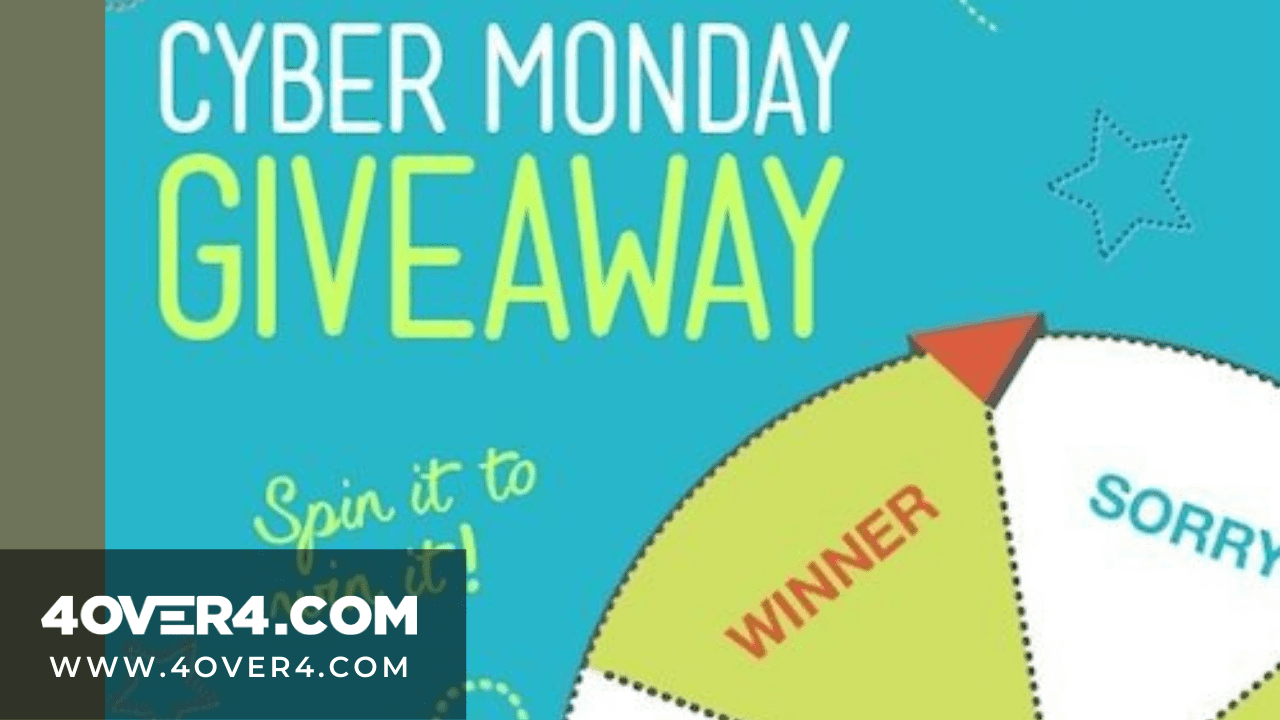 Promotional Giveaways
Let's be honest, everyone loves a good giveaway. Promotional giveaways build brand awareness and remind people of the company name and services in casual situations. A survey conducted by BPMA states that the ROI on promotional products delivered better numbers than radio and outdoor advertising. It's equal to the TV ads.
To make use of these promotional products, you need to have some well-designed flyers because you want people to have some information with your giveaway. After that, you can also include magnets, mousepads, mugs and even keychains.
Brochures & Booklets
Just like business cards, a brochure can also offer a personal touch of your brand with a potential customer. Brochures can be distributed in waiting rooms, handed out at trade shows, or even mailed. Moreover, unlike your website - a brochure can focus on one specific product or service, or even a goal you would like to achieve (i.e., arranging a meeting).
If you would like your clients to review the project, get a catalog of your items, or learn about your company - a great Booklet is key. It's also a perfect giveaway for when you attend meetings, trade shows, conferences, and other places where you want your business to be noticed.
Decor for Cyber Monday 2019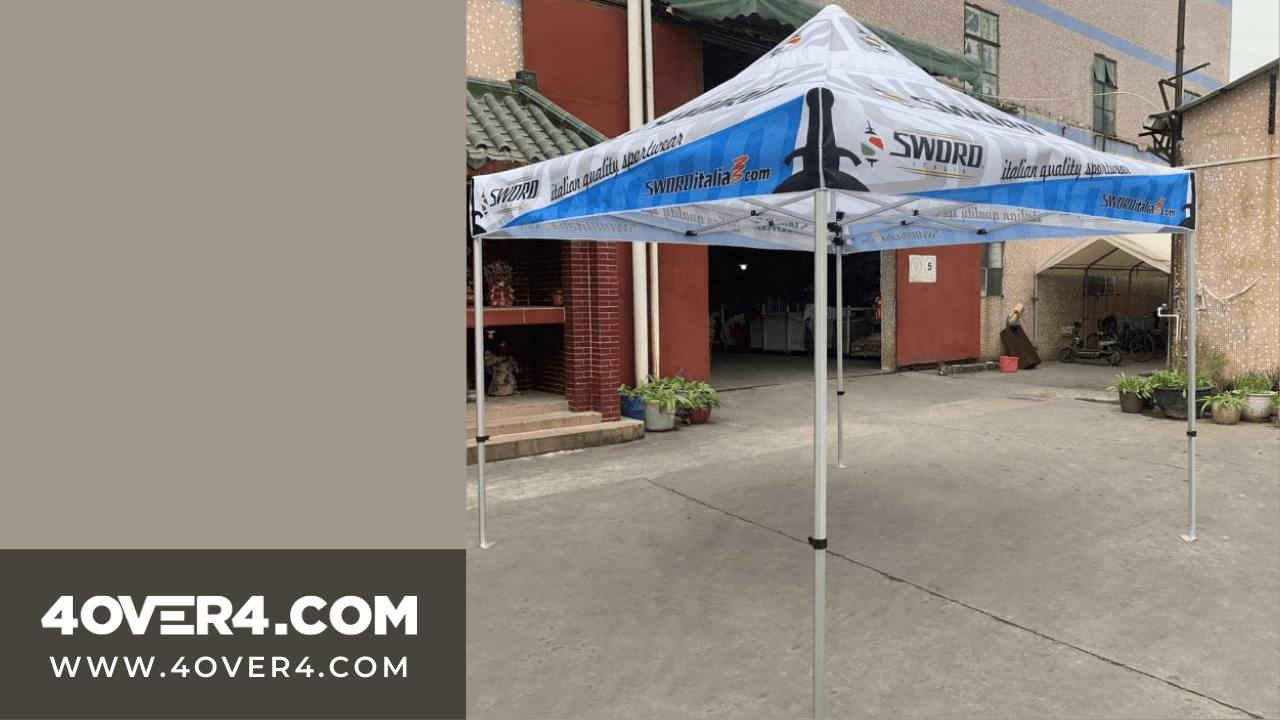 Your store needs window decals, table runners, and beautiful indoor banners. When you are running promotional or discount campaigns make sure you have indoor banners for the most critical events and items. The banners are a perfect way to "guide" the visitor inside your store, and make sure they pay attention to the new and discounted items. The same goes for the floor graphics. You can showcase these sales both inside and outside of your store!
Exhibition or Conference
Participation in public events once or several times a year is a common practice among dynamically growing companies. You get a fantastic opportunity to present new products and meet partners. Beyond that, you also get a chance to enter new markets and of course, share successes with your existing clients. However, these events can also mean high printing costs and sharp deadlines. So why not prepare in advance?
Even if you don't know which product will you be promoting - you can have it displayed on a small stand-up banner. However, the event tents, pop-up displays, straight tube, and table runners with your logo and slogan can be ordered any time of the year. But if you have a product in mind, it sure would be a shame to miss this opportunity on Cyber Monday!
Complete Your Cyber Monday 2019 Shopping with 4OVER4.COM
Cyber Monday started 14 years ago in 2005. The initial goal was to boost sales online for the first internet retailers. Now it is not only successful for the corporations, but also the shoppers receiving great deals!
We at 4OVER4.COM are granting you with a special discount on Cyber Monday 2019, to make sure you get our top items that will help you grow your business. And, of course, get them at the discounted price during the Black Friday 2019 deals!
Happy Cyber Shopping!