Every time a new superhero movie comes out, we all wonder what sort of hardcore fan stunt will grab our attention this time. And sure, there is Comic-Con and the occasional custom 
t-shirt
. 
But highly involved fans go as far as creating their own content to celebrate a beloved character.
Some fans camp outside a movie theater for days before their favorite movie premieres. Others buy all official merchandise and display it proudly. And 
the most creative fans, use their talents to share astonishing art pieces with the rest of us.
Designers around the world have been inspired by the latest release from Marvel Studios, Captain America: The Winter Soldier. Talented illustrators are spending hours in front of their tablets and computers to feel as close to their hero as possible. Superhero graphic design is usually one of the favorites, it shows creativity and unique views of iconic characters. Fans add their personal touch and feelings to their creations. We figured it's always better to show than tell. So get your tablet or mouse ready, because we guarantee 
you'll want to share a piece of your own
 after seeing these Captain America vector designs.
Captain America Illustrations - The Posters
The great thing about fan made movie posters is that each artist is able to feature the character or scene they liked the most. These 3 posters found on Behance.net are proof of it. They were all made for the same movie, yet each one has a different approach. A great poster does more than showing a movie title. 
Designers have the responsibility to tell a story from a single image
, so people will feel compelled to get a ticket and watch it. And even though these are not official movie posters, 
illustrators have done a pretty good job creating promotional items.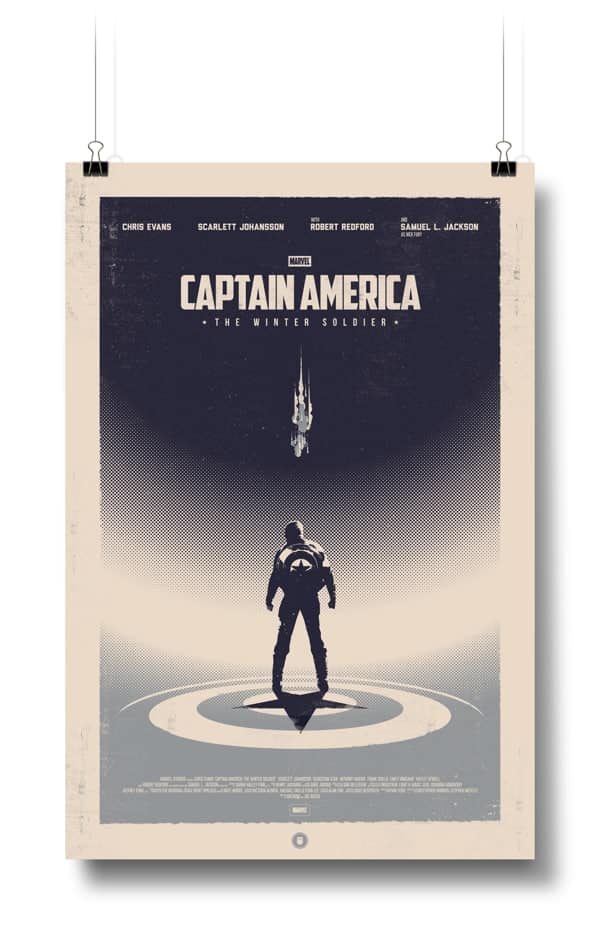 Posted on Behance.net by Tom Miatke
Captain America Graphic Design - The Juvenile Approach
Here's a smart move to win over a younger audience. The little ones probably didn't know about Captain America until the latest Avengers movie came out. But who doesn't love a Minion? Incorporating popular trends into your designs will increase your chances of exposure.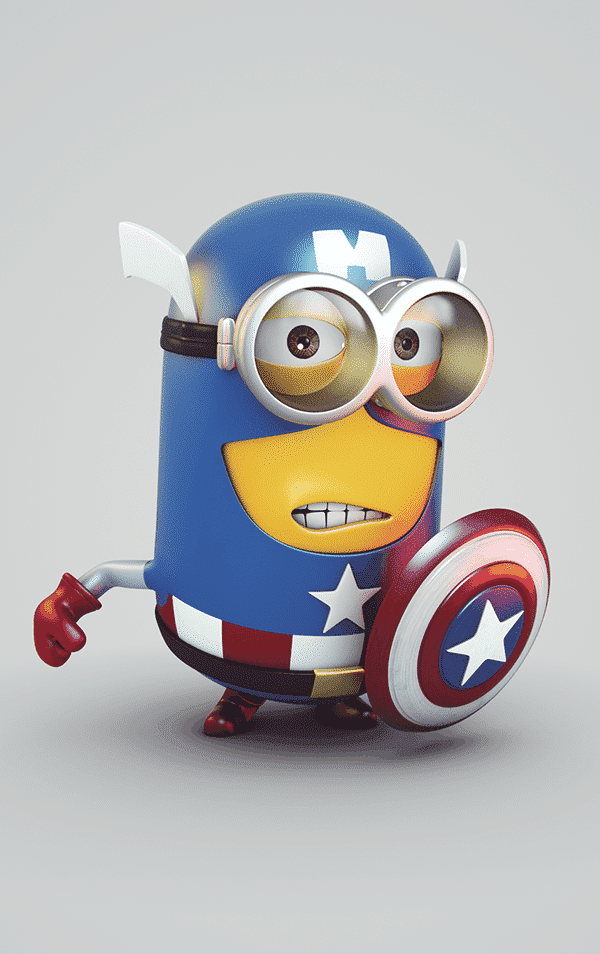 Posted on Behance.net by Mohamed Elkady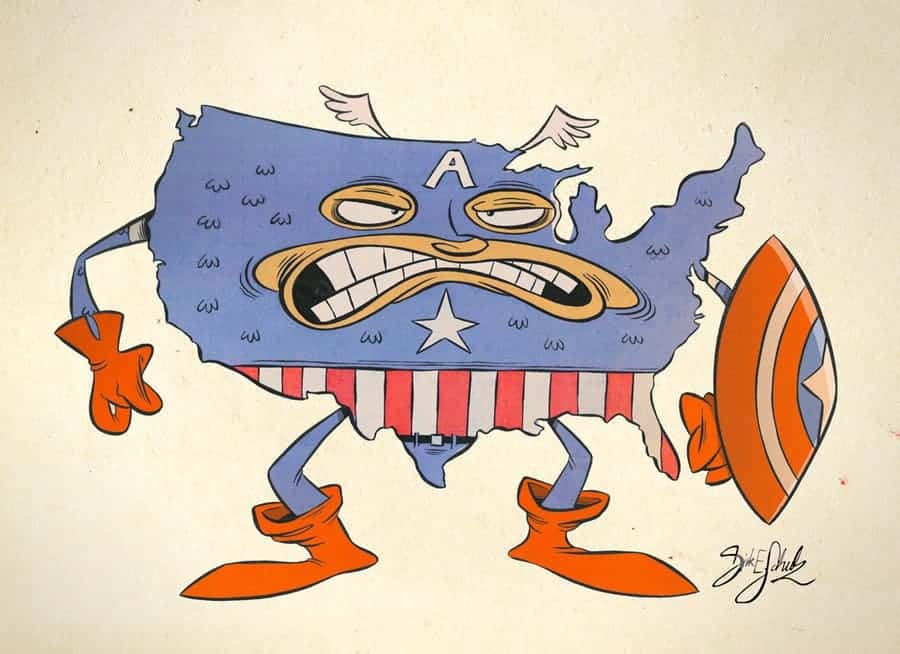 Posted on Deviantart.com by Themrock
Superhero Fan Art - Captain America and Friends... And Some Enemies
The real feel of this Paul Shipper Captain America design sure got our attention! Doesn't it already look like a canvas print? *SPOILER ALERT* If you haven't seen the latest Captain America skip the poster below (why haven't you?)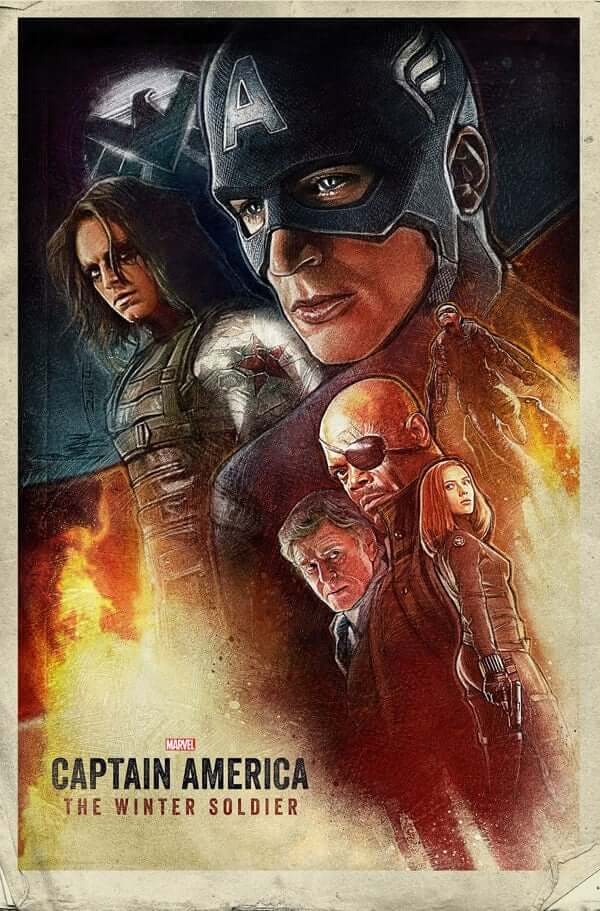 Posted on Behance.net by Florey
Captain America Vector Art - The Shield!
Posted on Behance.net by Andy Fairhurst
Super Hero Vector Art - The Pose
Posted on Deviantart.com by 

alicexz
If you are not 
into
 hand drawing. Check our previous blog post: 
The Scribble Effect: FREE Illustrator, Photoshop and After Effects Tutorials
, and get that drawing finish by altering a regular photo.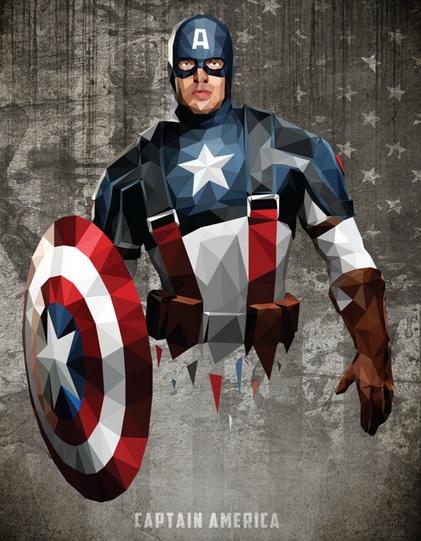 Posted on Behance.net by William Teal
Superhero Graphic Design - In Action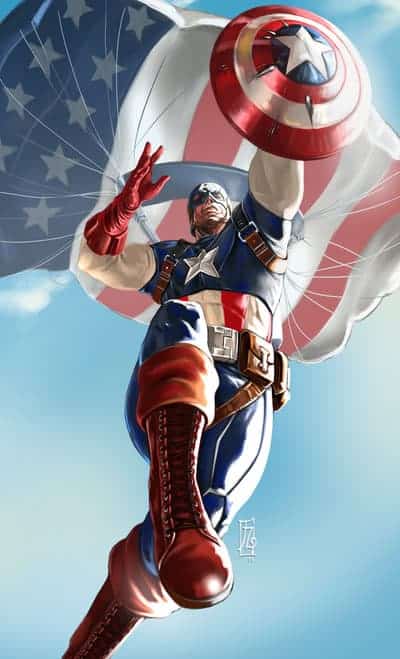 Posted on Deviantart.com by earache-J
Posted on Deviantart.com by DanLuVisiArt
order canvas photo prints
 and turn them into original decorative elements. Start browsing 
4OVER4.COM
 for more print formats and let us know which design you like the best. Would you like to show us a gallery of your own? Comment below and we'll be glad to check it out!