Neglecting to use the back of your business cards can be a missed opportunity to tell the world what you do in a truly creative manner. And it would be a mistake to simply use it as a display for your logo. So, let's explore together some exciting back of business card ideas.
Maximize Space with Creative designs
When you hand someone your cards, you're literally placing your business in that person's hand. That is why it's important to maximize every space with exciting back of business card ideas that communicate your professionalism.
One of the ways to make your back of business card appealing is to explore colorful patterns or designs that instantly grab attention. And going a step further to make the patterns related to your industry can register a strong first impression.
You can wow recipients with unique die-cut shapes that convey attention to detail. By breaking away from the norm and opting for stunning die-cut business cards, individuals and businesses can make a striking impression and stand out from the competition.
Take your back of business card ideas or creative design a step higher by using foldable elements. This is a good way to create a unique and interactive experience, making your card more memorable.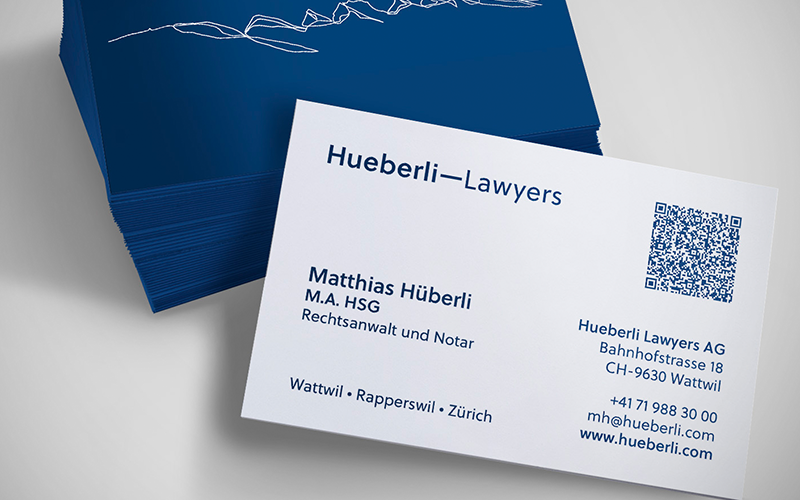 Back Of Business Card Ideas: Stand Out and Be Memorable
Here are tips that can make the back of your card stand out.
Simplicity: Be guided by the principle- less is more. An effective business card doesn't have to tell the whole story about you. Stick to the details that matter most and inspire people to learn more about you.
Showcase your skills: Use the back of your card to advertise your skillset. It is a place to show off. So don't be afraid to display works you are proud of, or create something new.
Share useful tips: For example, if you are a plumber, you can whar tips on fixing a leaking pipe or running toilet. Bakers can include how much cake you need to feed a crowd. People will be more likely to keep your card.
Include coupons: This is a nice way to stand out if you're in sales or in an industry where your card is less about creative designs and more about securing leads.
Put a Map: This idea is increasingly becoming popular. You can put together something simple from the internet. If you are more brand-conscious, it is highly recommended that you work with a designer to create a unique map.
Enhance Connectivity with QR Codes and Digital Links
Most cards are just about the size of a credit card. So if you want to share something that requires more space, the best bet is a QR code. With a QR code, you can easily direct your prospects or clients to your websites, restaurant menu, or any services you offer.
QR codes can also provide links to videos, seasonal coupons, discount offers, or promotions.
Also, customers can place orders, and book an appointment with a simple scan. What's more, you can generate QR codes for free online with our code generator
Engage Your Audience with Catchy Taglines and Slogans
Do you have a business tagline or slogan? If you don't, you need one now. Creating a tagline or slogan for your business is an important step in your brand strategy.
Your tagline should capture the essence of your business in a few words, while also setting you apart from the crowd. Taglines like "believe in yourself", " a business card that works for you", "result-driven solutions," are good ways to make a lasting impression.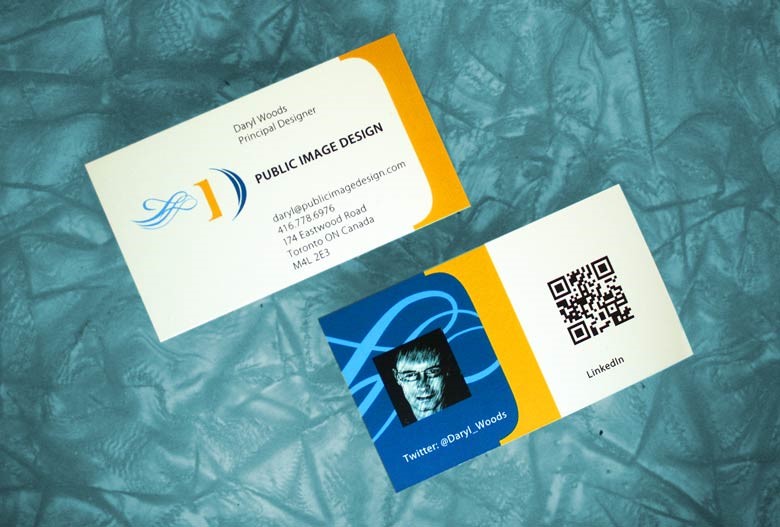 Showcase Your Social Media Presence
Does your business use social media as part of its core marketing mix? Then the back of business card is an ideal place to display your social media handles. The front of your card can easily get crowded when you are sharing too much. So flip to the back of your card and make good use of it.
Because social media accounts are simple and straightforward text, you will get your across quickly without upsetting the balance of space.
Conclusion
So, get out there and raise your networking game to a new level. And if you need some help figuring out what back of business card ideas suit your industry each out to our team of design experts at 4OVER4, or better still, browse through our rich catalog of business card templates.