The time for scaring people with creepy costumes, trick or treating, carving pumpkins and thematic parties has almost arrived. Halloween is around the corner and we could not be more excited! Halloween enthusiasts always want to spook up their home. Forget those old, boring party supplies  - it's time to step up your game with these Halloween Home Decorations! Are you short on ideas? Don't worry. We've got you covered. These best part is that these ideas won't cost you a fortune and can make a great impression on your guests. Let the boo-ing begin!
Try These Eye-Catching Halloween Home Decorations
Take a look at these print products that can be customized as amazing Halloween print decorations.
Try the following ideas and celebrate the spookiest of holidays in style:
#1 Welcome Your Guests With a Frightening Floor Graphic
Take your Halloween home decorations to the next level by printing a realistic
4OVER4.COM floor graphic.
 Here are some messages to inspire you. Use them or come up with your own:
Welcome to our haunted house
Get ready to scream!
Carve out some good times!
You'll be poisoned no matter what
Free broom parking
Blood donors needed
Come up with a creative message and choose a spooky design that compliments your concept.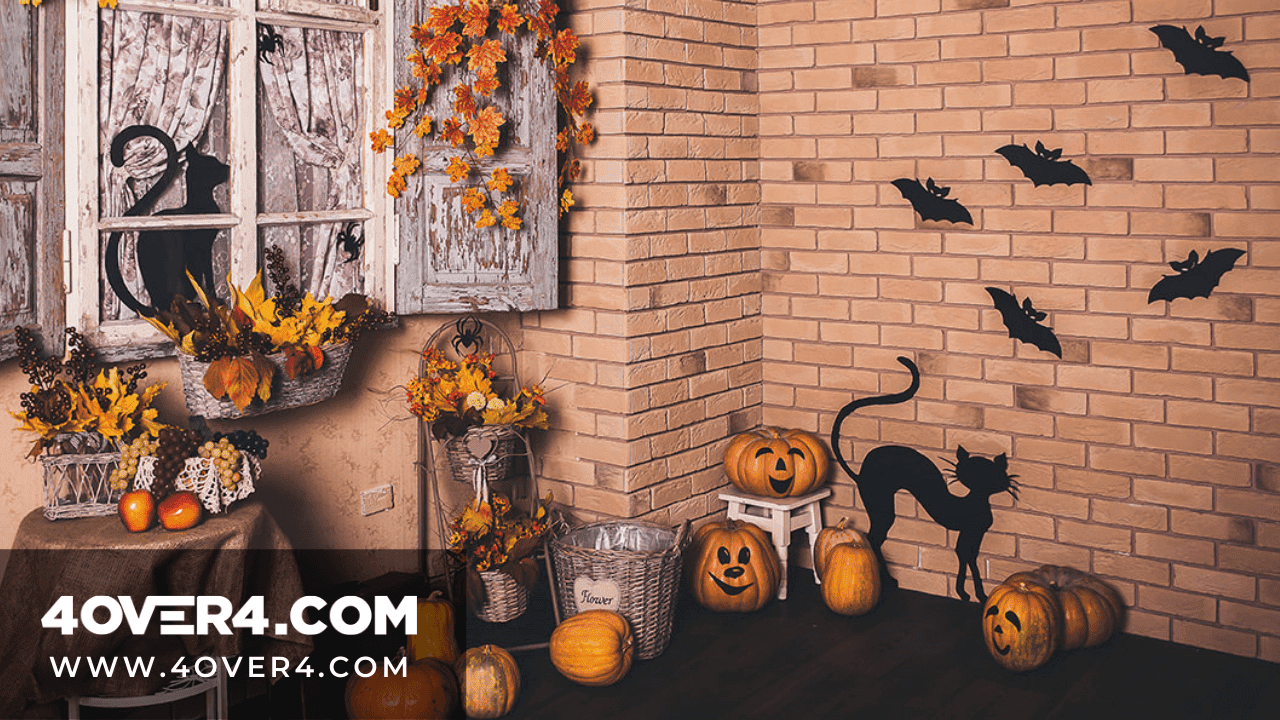 Source
#2 Print Terrorific Canvas Prints
Take a picture of your whole family wearing creepy Halloween costumes or choose a picture that goes well with your theme and wall colors. Order
quality canvas prints from us
at affordable prices.
#3 Gho-Stylin With Personalized Jars
Jars are excellent food storage containers and decorative pieces. Whether you have jars filled with candy eyeballs or black and orange jelly beans, simply
customize your Halloween labels
and stick them on glass jars for both snacking and decorations. Best part? You can easily put together fun halloween party favors adorned with your unique stickers.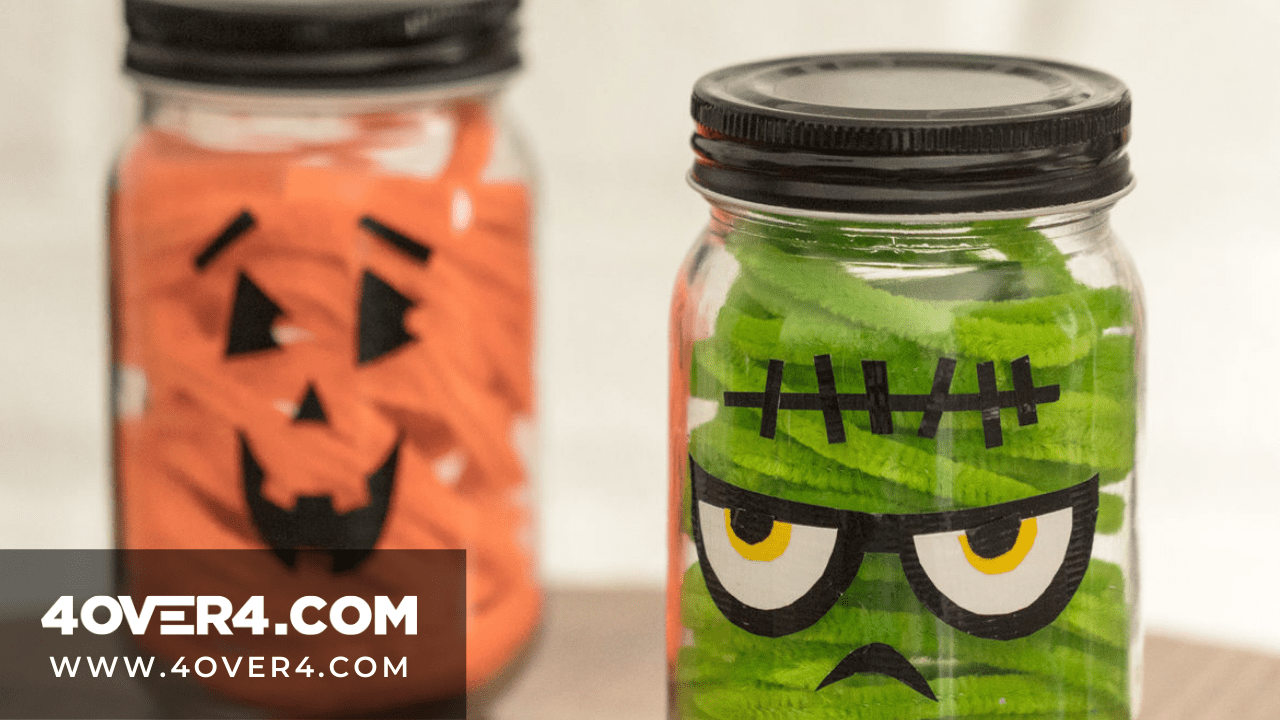 Source
#4 Time For a Coffin Break  
If you're setting a table for a frightening Halloween dinner party, then you should
order custom mugs
for your family and friends. Here are some cool messages for your inspiration:
Hocus pocus I need coffee to focus
You've been poisoned
Resting witch face
Why not give out mugs as custom party favors? You can even fill them with halloween home decorations candy. Or, you can put all of your goodies in favor bags for your guests.
#5. Get Your Own Frightening Window Graphics
There's nothing scarier than looking through the window on a rainy night and seeing a serial killer glaring back at you. That freaks out anyone, right? If you really want to scare people, find a picture of the horror character that terrifies you the most and turn it into one of
our realistic window decals
.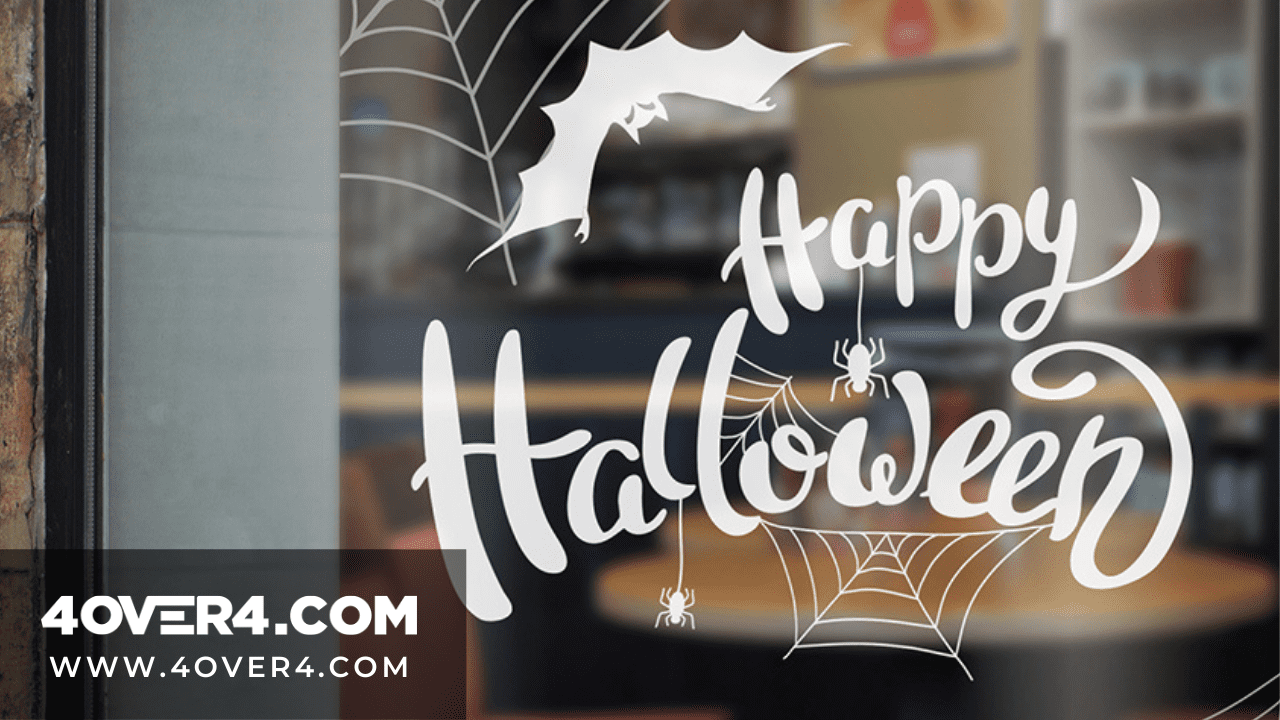 Source
#6. Get Booze For Your Vampires
We're pretty sure vampires like wine. Buy some bottles of your favorite wine and
customize your wine labels
to go along with your theme for a Halloween treat. If, instead, you want to offer beer at your party, don't forget to get some pumpkin shaped drink coasters.
Halloween Home Decorations 2017 With Print Products
By using print products you can create ghostly and eerily frightening decorations. We hope this spooktacular holiday inspiration has fueled your imagination. Hurry up, because October will be gone in the blink of an eye! Choose any of the products featured above or visit 4OVER4 to take a look at our extensive list of print solutions. We offer top quality printing, fast turnaround times and low minimums. Are you looking for a discount?
Get a 30% OFF discount by signing up with 4OVER4.COM.
What are your favorite Halloween favors and decorating ideas? Let us know in the comments below!