Creativity
Custom Printing
Customer Service
Flyers and Brochures
Fonts
Graphic Design
Marketing
Online Printing
Our Customers
Print Advertising
Printing Paper Choices
Printing Tips
Professional Printing
Self-Promotion
Small Business
Uncategorized
What Information to Include When You Print Flyers?
Do you think that print-flyers are old-fashioned? If you do, then think again. Irrespective of our existence in the high-tech advertising world, simple flyers are considered a priceless tool for promotions. Flyers work, and that is the reason why they have been in use for ages now. Whether you are an entrepreneur or a teacher or event planner, cheap flyer printing always helps to convey your message right across to the customers effectively. Are you wondering how to make business cards and flyers work? What to include in your print flyers to make it work? Let us delve deeper into the topic of what flyer are and what information you should add while printing high-quality cheap flyers.
What are Print Flyers?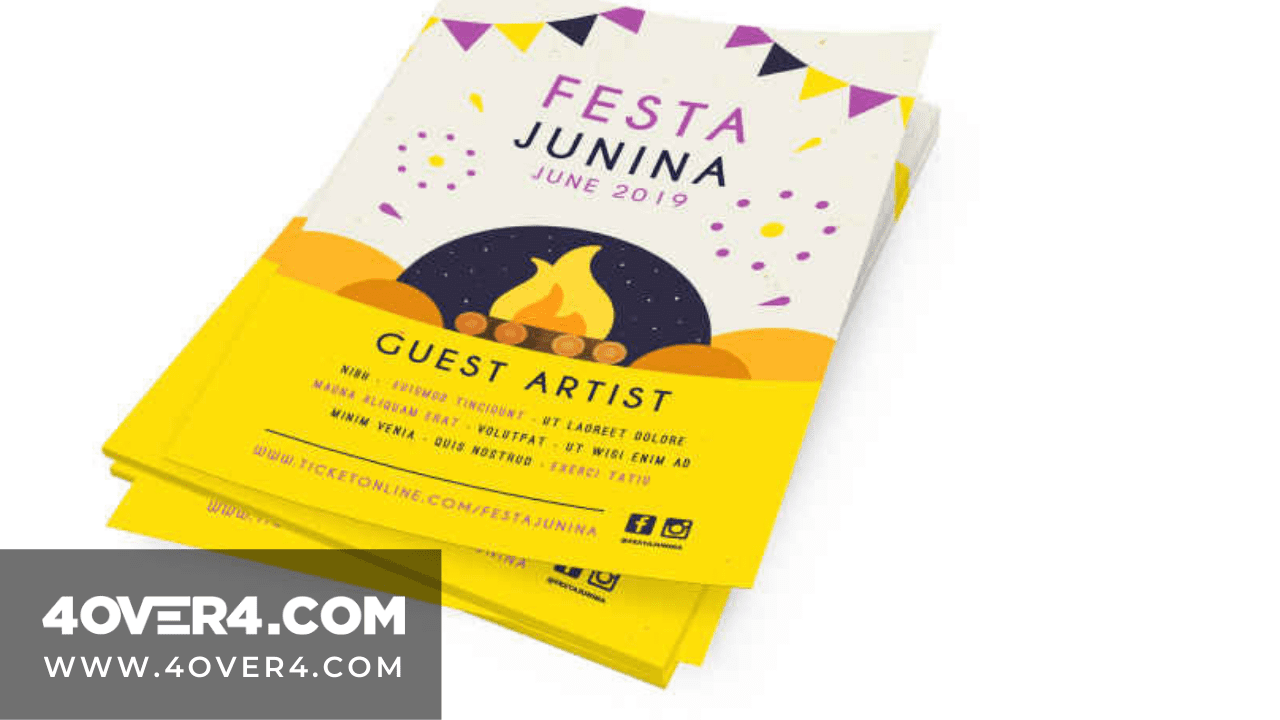 If you are looking to build your brand awareness, then custom-sized flyers are the way to go. Whether it's a music concert, a store opening, a product launch, or just announcing the sale, you can use flyers whenever you want to make people aware of the upcoming events. There are various other ways like television, newspaper, billboards, or radio, to inform people about the latest or impending happenings, but they can be beyond your budget.
For a small business or new start-ups, spending a considerable sum can be quite a difficult task. You may try spreading the word or word of mouth, which is one of the best ways to make people aware and it involves no expense. Secondly, you can also try the full-color flyer designs that is an affordable way to inform and educate people about your products and services. What are the different types of flyers and the essential things you should include in it?
Types of Flyers and Things You Should Include in It
1.Flyer/ Brochure Ads
These are cost-effective leaflets with limited texts focusing more on specific info, and less in design. For example, you can often see the club flyers or business flyers being distributed along with newspapers or in shopping malls.  They are printed for mass distribution, and you need a reliable printing service to execute such printing volume. 4OVER4 is one such trusted printers that can even offer next-day club flyers printing service to the customers within a certain distance. The handbill flyers are a great way to make people aware of a new movie release, upcoming sale in a brand shop, new launches, a discount coupon, etc.
These flyer ads are concise and easily readable, thanks to the extremely comprehensible fonts. Whether single- or double-sided flyer printing, you may use it to promote sales. What else should your print flyers include for promoting sale effectively? In order to ensure you have a successful promotional sale, you must always include product image, contact information, event detail printed in full color, and the image of the product that you are selling.
2.Corporate Print Flyers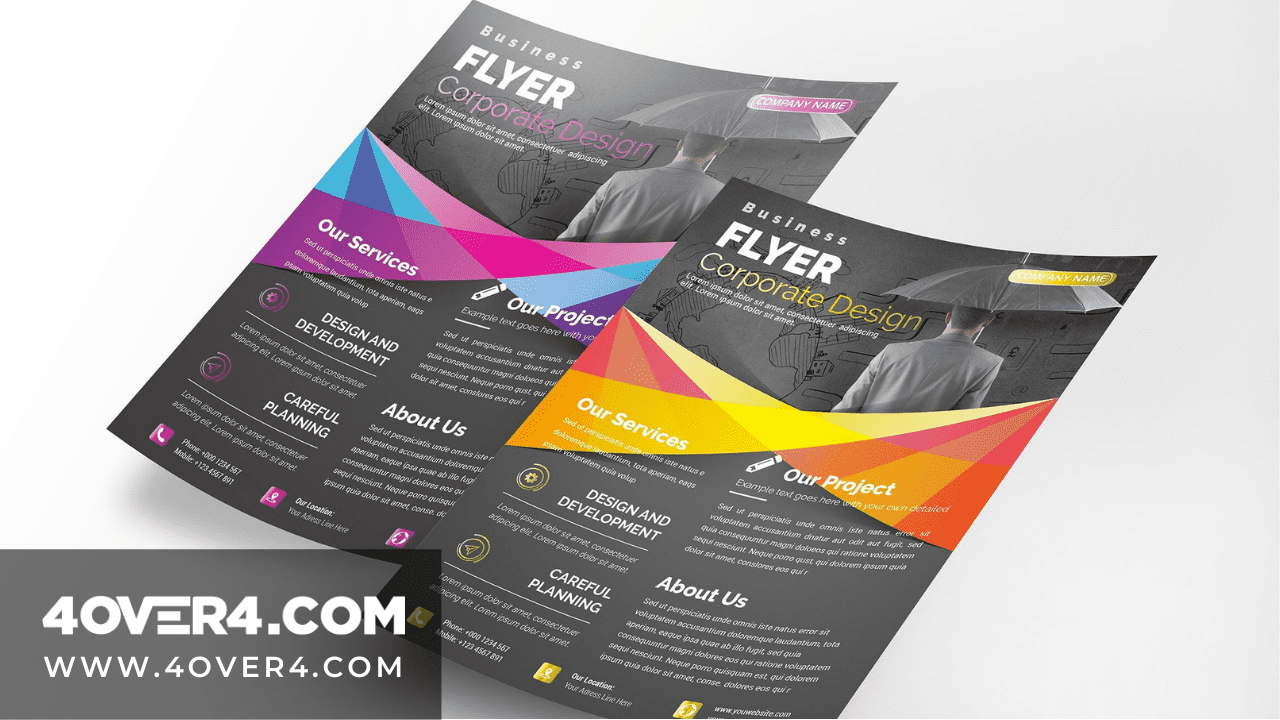 Corporate flyers try to maintain a clean look despite adding a lot of content. Try to pick neutral shades for your corporate print flyers. From images to information and infographics, corporate flyers can promote brand awareness with precision in their use of a balanced grid to position the page elements. What should you include in a corporate flyer? A flat design with proper color scheme, company logo, images of signature products or services, and, most importantly, the contact detail are a few things that you may include in a corporate flyer.
3.Photo Centric Flyers
Photo-centric flyers are best for building networks during events. Such flyers include color shades that have the power to attract the attention of the people like you can see for nightclub marketing. Wondering what you should add in event flyers? Not to worry, you just need to choose the brighter color shades. Just remember when you design an event flyer, the people checking it out should get a feeling that mentally they have reached that event. It should mentally drive the people to take a call-to-action of buying tickets for the event.
As pamphlets/flyers are used for mass circulation, many businesses prefer to use standard quality paper for easy distribution. But, do you know that the customers would always choose quality over any cheap paper stock? When they receive a poor-quality pamphlet, throwing it in the trash is the only thing they do. If you want your potential customers to go through your flyer or don't want the flyers to end up in the bin, choose quality paper stock and print finishes. 4OVER4 offers a wide range of flyer printing services. From leaf flyers and other die-cut shape flyers to embossed print flyers, foil flyers, silk flyers, and more, the 4OVER4 range consists of versatile and unique products.
4.Response Leaflets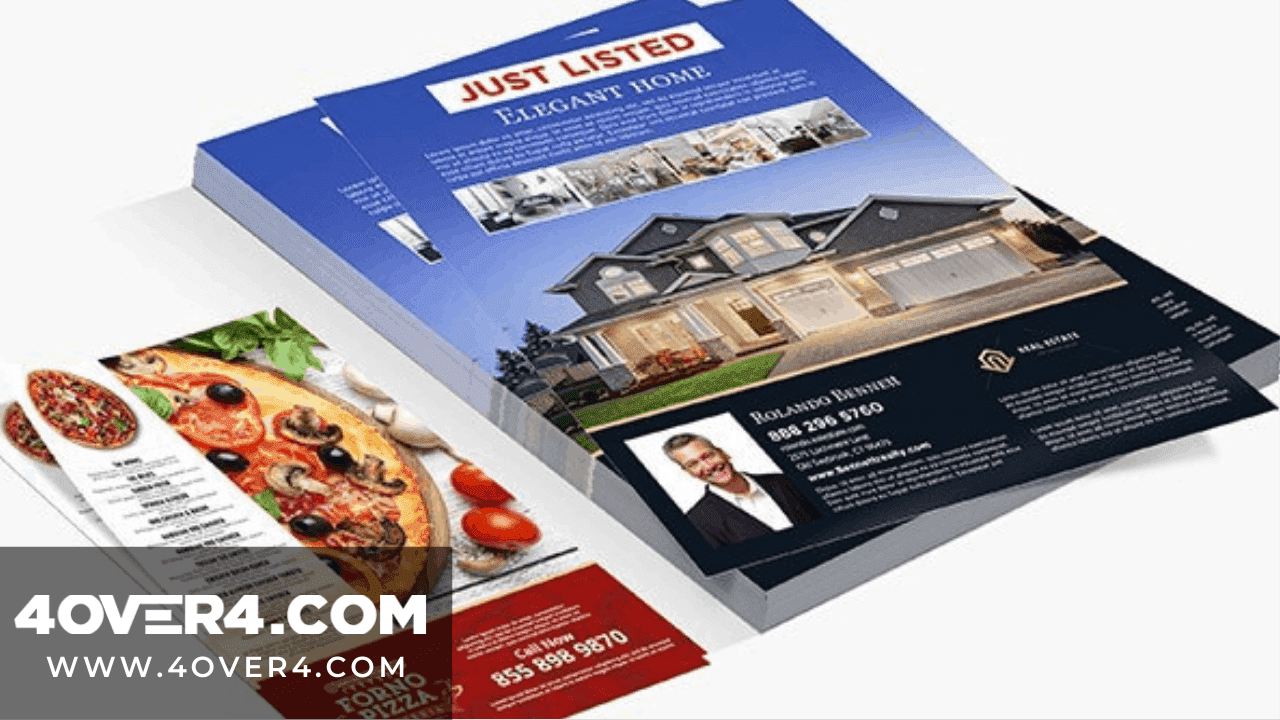 Response flyers are designed to answer frequently asked questions about your brand or other inquiries from the customers. Such print flyers are best for in-shop marketing to the people who have shown interest in your products but haven't yet turned into a consumer. You need to convince such potential customers with more information on your product or service to get their confirmed favorable decision.
Therefore, the objective of such flyers is not to attract customers but, ultimately, sales oriented. So, it must contain products specifications and other minute details that your customer is searching for. Response flyers should have sufficient information printed that describes your product or service entirely and quench the thirst of the customer to know more.
5.Check Out Print Flyers
What are check out flyers? These are counter flyers or brochures to attract first-time customers. You can keep the check out flyers on the countertops of retail shops. They must be able to convince the walk-in customers to pick and check out the printed information about the services and products in offer at the store. Therefore, the front side of such flyers or folded leaflets must have a stunning image or graphic printed design. It can instantly grab the customer's attention.
If you end up adding any dull image or boring text, it will go unnoticed. 4OVER4 team is highly skilled in taking up such projects and deliver exceptional results. The print finishes and cardstock offered by us are flawless and if you want, we can also send a sample for approval.
6.Direct Mail
You can use a direct mail brochure/flyer to mail the customers looking to know more about additional product features, new store openings, etc. It contains a sample brochure/flyer with complete product and company detail along with a marketing letter. So, a direct mail should have a convincing letter apart from bright, eye-catching graphics and images of products, precise specs, and company detail. If you don't wish to hire design service for flyers, you may choose 4OVER4 print flyer templates and place your printing order with us. We offer attractive custom flyers that can help you to enhance sales as well as attract potential customers.
Other Basic Information to Include in Print Flyers
Choose the right colors and generally create the 'feel' of your business. If you observe the big brands like Sainsbury's, their promotions always have a hint of orange. This helps people to recognize their brand easily and also differentiate themselves from others. Use the same logo and color palette for all promotions.
Every flyer has a different purpose, and the design should meet the needs of this purpose. Do you want the people to register, buy something online, inform, or share detail? Decide the objective.
Every flyer has an audience. Know who the audience is to create an impact with the right text and images. Decide what you want to convey to your customers through your  print flyer design.
The text in the flyer should be simple and minimal with well-structured and well-chosen sentences, headings, and sub-headings. An appropriate layout means you must have the right spacing and clever use of 'white' or empty space.
Finally, add the right call-to-action. What does that mean? It refers to what you want the customers to do after going through the flyer. Do you want the customers to visit your site, or do you want them to call you? Do you want them to buy your product online today or do you want them to come to your store with a 20% offer mentioned in the flyer? Print the call-to-action clearly on the leaflet.
Conclusion
The call-to-action (CTA) in your print flyers design must connect with your present strategies of marketing. For instance, if your marketing efforts are about improving credibility, your CTA in flyer should be "leave us a review."
If your marketing strategies involve registering more and more people for a particular event, your flyer CTA should be "register for the event."
Always print one call-to-action to avoid confusion among the customers. Make the CTA prominent by choosing the right printing service like 4OVER4. The right custom business printers service suggest the best colors, fonts, paper stock, and finishes that are vital to make marketing materials stand out.